[socialpug_share]
Jen Dunlap is an encourager. She encourages her six kids as she homeschools them, and she has a heart for encouraging other homeschool moms.
I am so happy to bring you this episode today — I think it will inspire and bless you as we chat being counter-cultural, how we keep focused while homeschooling, and beating the bad days.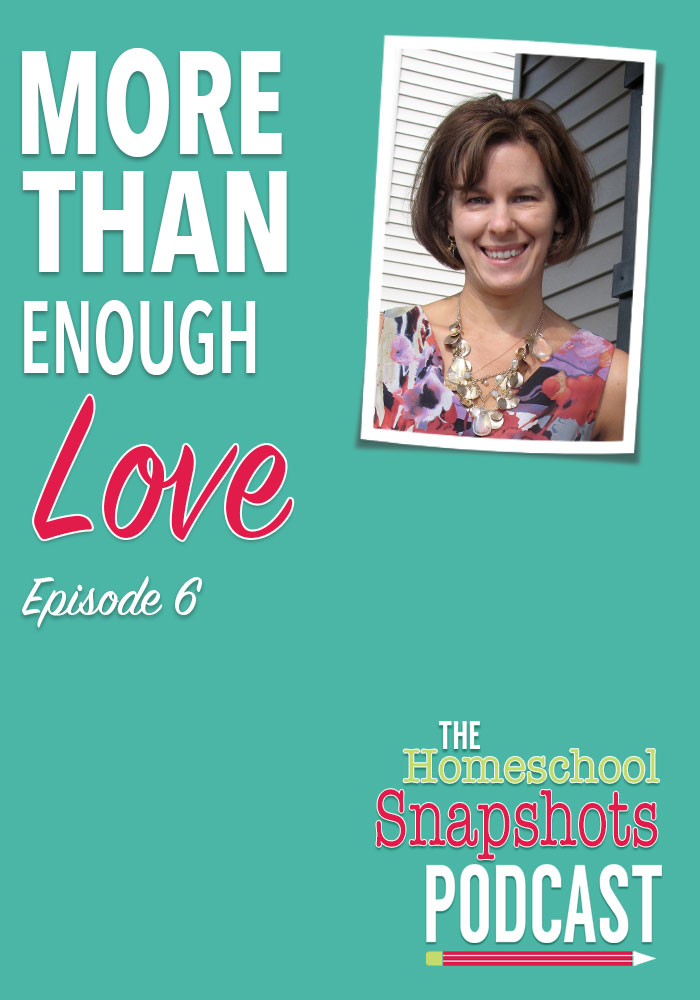 Pin
Listen to the podcast
Links and resources from today's show:
Special Thanks to Our Sponsor
PinToday's podcast is sponsored by Classical Academic Press creator of our favorite Latin programs. The boys use Song School Latin, which is fun, gentle introduction to Latin vocabulary using words relevant to a kid's life.
My 9yo daughter Olivia and I have just started using Latin For Children Level A. While the DVD teacher is my favorite part of the program, I think Olivia's favorite part would definitely be Headventureland.com with its creative online games and videos.
Be sure to check out their classical subjects creatively taught from Latin to logic and Greek to writing and don't forget to use the coupon code EDSNAPS20 for 20% off.
Ways to Listen to The Homeschool Snapshots Podcast
Podcasts are radio shows that you can listen to at your convenience. You don't have to have an iPod or smart phone to listen.
Listen right here on the blog. Click through to the site and click the little play button in this post.
Listen on your smartphone, iPad or iPod Touch. Subscribe via iTunes or Stitcher. I show you how to do that here.
Subscribe to get updates. If you would like to receive our weekly newsletter, which will notify you whenever new episodes are released, you can subscribe right here.
If you are interested in leaving a rating or review for the podcast in iTunes — thank you!
Doing so helps me get the word out about the podcast. iTunes bases their search results on positive ratings, so it really is a blessing — and it's easy!
Click on this link to go to the podcast main page.
Click on View in iTunes under the podcast cover artwork.
Once your iTunes has launched and you are on the podcast page, click on Ratings and Review under the podcast name. There you can leave either or both! Thanks so much.
Feel free to leave a comment or question for either Jen or me. We would both love to hear from you!