Every day this week we are taking a look at a concept from one bestselling business or productivity book and seeing what we can learn from that concept as homeschool moms. Can we take these books designed to help CEOs in the boardroom and use them to help us be better CEOs of our homeschool? I think we can!
We have been doing "boot camp" at our house this past week. Between the laxness of summer and the publishing of the ebook, I had really let things get out of balance here when it comes to housework and getting the day off to a good start. In an effort to remedy that before the school year, I created a list a vital tasks for each morning that were key to a successful day.
First I have to get up and get dressed first thing and second we have to complete our morning chores before anything fun or distracting begins. There were general groans and complaints this week — mine included — but on Friday there was no doubt that the efforts were paying off. At [9:00] AM I was dressed, the house was looking awesome, and the day stretched out before us with plenty of opportunity for work and play.
Doing the important things first, even though I didn't want to, was making a huge difference in my day, my attitude, and my relationship with my kids. And that is the simple premise behind the bestseller Eat That Frog!
"If you eat a frog first thing in the morning that will probably be the worst thing you do all day." – Mark Twain
This short read by Brian Tracy is subtitled "21 Great Ways to Stop Procrastinating and Get More Done in Less Time." So while the main concept of the book is to do the hard thing first, Tracy does give tips to help you get those done. It is an easy read, full of common sense, but inspiring nonetheless.
Eat that Frog
The step we are going to focus on this week from Eat that Frog is the 80/20 rule. Tracy presents that 20 percent of our activities will account for 80 percent of our results. The goal is not to be busy with low-value tasks, but instead to focus on completing first the one or two tasks that will make the biggest difference in your day. Unfortunately, those one or two tasks are often the hardest or the most time-consuming.
As humans we tend to procrastinate the difficult, but creating a habit of doing the hard things first will free the rest of the day for getting to the things we want to do. For many people this task simply waking early before the kids. They know that by doing that one single task their entire day runs differently. For other moms it is working out for energy, cleaning the kitchen before checking email, or completing school before letting the kids turn on the TV.
Read the Book

Author: Brian Tracy

From Amazon: "There's an old saying that if the first thing you do each morning is to eat a live frog, you'll have the satisfaction of knowing that it's probably the worst thing you'll do all day. Using "eat that frog" as a metaphor for tackling the most challenging task of your day—the one you are most likely to procrastinate on, but also probably the one that can have the greatest positive impact on your life—Eat That Frog! shows you how to zero in on these critical tasks and organize your day. You'll not only get more done faster, but get the right things done."
More For You
Mystie's Daily Index Card To-Do List – Click here to watch the video Mystie and I did outlining her daily index card system. Then see below to download your very own index card printable with a special space for your daily frog.
Action Steps
Today I have for you an index card template based on Mystie's Daily Index Card To-Do List (see above). I have adapted the template to include a space for your frog. Be sure to list it and eat it daily! Click on the image to download your printable. Clip art for this printable by Kari Bolt at Teachers Pay Teachers.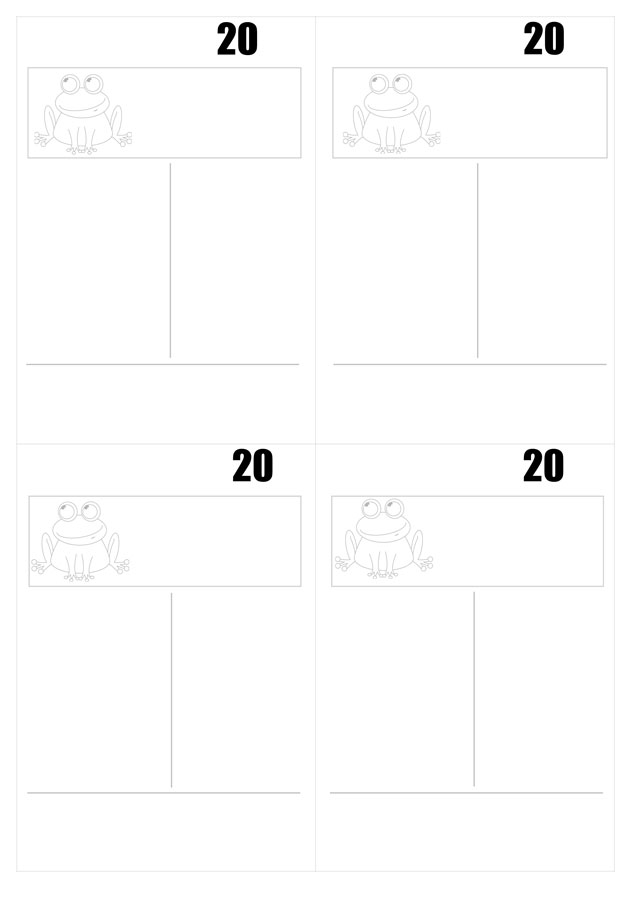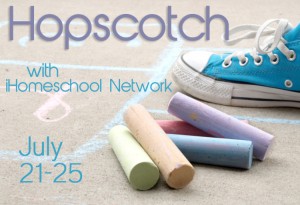 This post is part of the Hopscotch Series with iHomeschool Network. Be sure to click over to the landing page and check out the other fun 5-Day series the bloggers of iHSN have in store for you this week!