Welcome to the Eight For Each State US Geography tour. I am so glad you are joining us.
Kansas is a special state in our US Geography study because my husband's great grandparents settled in Kansas as homesteaders. It is fun to know we have a connection to a state we are studying.
Buffalo's and wheat were our main themes for Kansas, but we also found many other interesting tidbits to look into. I hope you enjoy your Kansas study as much as we did!
We always like to start our state studies with books and notebooking pages. Check out our introduction for all the details. This set of books happens to be our very favorite. The short rhyming couplets with extra information in the margins give just the perfect amount of facts and fun for my girls. The illustrations are always wonderful as well.
Other books we use include: Kansas Facts and Symbols by Kathleen W. Deady, Kansas by Charles Fredeen, Kansas: The Sunflower State by Blake Hoena.
2. Kansas Videos
Visit the 50 States – Socratica
My children love this book. We have read it before and they were excited to see it in our stack for our Kansas state study. Mrs. George's love of animals and nature is certainly contagious!
The illustrations take them in, and the story of thee American Buffalo's fall and comeback keep them hooked until the very end. This book is a gentle reminder to us all about being too flippant with God's creation. We always have good discussions afterwards.
Fred Harvey is such an interesting American businessman. In a way, he should be at the top of the list of people who tamed the wild west. In train stations and cities where men were the norm and women novelties, Harvey saw an opportunity.
By bringing in women as waitresses, improving the food offered at train stations, and providing impeccable customer service, he brought civility and manners to the west. As it turns out, it wasn't a bad business model and his restaurants and hotels on several western train lines flourished.
Enjoy a look at these restaurants with this YouTube video. Get the full documentary here.
Sneak Peek at the Documentary, 'The Harvey Girls: Opportunity Bound'
If you have a green thumb this is a great activity! As we have either not been successful planters or killed any seedlings that came up within a week, I passed on sprouting wheat. Also, it is winter here. But if the weather is nice where you are and you have a sunny window I encourage you to give this a try!
Mom in Madison gives some great instructions and tips to make this a great project.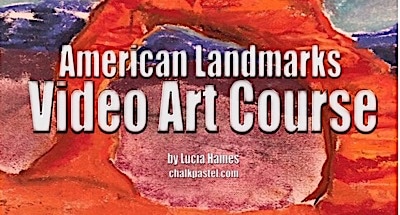 6. Wheat Bread
Wheat is a very important crop in Kansas. It is right in the middle of The Bread Basket. So, make some bread!
I have made my own bread for years. This project did not intimidate me as much. The girls were happy to finally get their hands in the dough and cut and shape the loaves with me. Use your favorite recipe and have a go with your kids.
If you are not as confident with yeast and flour and dough and rising, try making your own pizza crust from wheat flour. No need to be whole wheat if you don't have it on hand. Here is our favorite pizza dough recipe.
Pizza dough – makes 1

1 cup warm water
2 1/4 tsp. yeast
1 Tbs. oil
1 tsp. sugar
1 tsp. salt
2 1/2 cups flour

Pour water into a medium size mixing bowl. Sprinkle the yeast on top of the water. Add the rest of the ingredients in order. Stir gently in between each addition. It may be easier to add the flour a cup at a time and stir in between.

Knead dough until fully combined. Cover bowl with plastic wrap and place in a warm spot. Leave for 2-8 hours, depending on when you need it.

Flour hands and counter. Remove dough and roll into a circle using flour as needed to prevent sticking. Place on pan and pre bake in 425 degree oven for 5-7 min.

Top with favorite toppings and return to oven until done.
Sunflowers are the state flower of Kansas. There are so many directions you could go with sunflowers. Below are a few ideas.
8. Family History
I asked my mother in law for details about her family history in Kansas. What I got back was a lovely narrative from her mother relating the quick story of her mother's (my husband's great grandma) life as a child in Kansas. The girls loved hearing about their family history!
Here are some of my favorite excerpts.
When she [My children's Great Great Grandma] was about 5 or 6, her father and his brother decided to move to western Kansas and homestead on some land they had gotten. So both families went in covered wagons to the land south of the small town of McDonald, Kansas. They had to live in the covered wagons while they built their sod houses.

There was only room enough in the wagon for her parents to sleep, so the children all slept on the ground underneath the wagon. Her baby sister was born sometime in October. My mother remembers it was getting cold and they even had snow before their sod house was finished. Finally the day before Thanksgiving they moved in the house and they had for their Thanksgiving dinner a big pot of beans and even baked cornbread with sorghum. She thought it was one of the best meals she had ever had.

Mom told me that they had no toys or store-bought games. She and her sisters would go around on their farm looking for pretty rocks and they would each form a family from the rocks they found and then play together. A very special toy was when they could make dolls from corn cobs. Material was very special and their mother had to sew all their clothes. Sometimes if there was a small remnant of material left she would let them have it to make clothes for these dolls.

Sunflowers grew wild everywhere—hence it being the state flower.
It is like having a bit of Little House on the Prairie in your family history!
S is for Sunflower: A Kansas Alphabet (Discover America State by State)
Kansas Facts and Symbols (The States and Their Symbols)
Kansas (Hello U.S.A.)
Kansas: The Sunflower State (Exploring the States)
The Buffalo Are Back
van Gogh and the Sunflowers
From Seed to Sunflower
Little House on the Prairie
What family history have you delved into on your US Geography tour?