Welcome to the Eight For Each State US Geography tour. I am so glad you are joining us.
Michigan like so many of the northern most states is full of wonderful wildness. This is a point of pride for Michiganders. While I am continually surprised by each state, Michigan, is perhaps the first one that took my breath away with its beauty and diversity.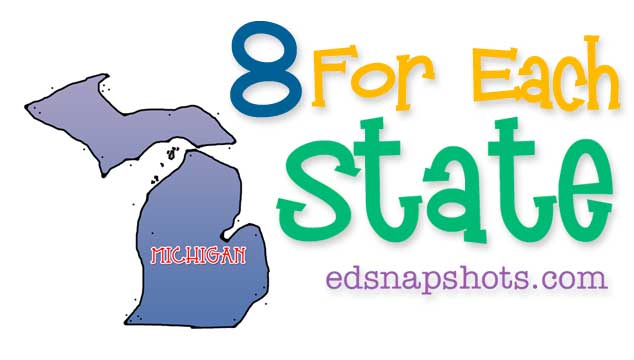 1. Books and Videos
2. Thomas Edison
Thomas Edison was one of Michigan's most famous residents. Although his famous lab, now a national historic site, is in New Jersey, he grew up in Port Huron, Michigan. There was so much to learn about this amazing man, but perhaps our favorite thing to do was following in his footsteps as we created our own inventions with things lying about the house.
Here are a few resources to get you started.
3. Henry Ford Museum
Henry Ford also hailed from Michigan. I thought it would be fun to read The Inventor's Secret: What Thomas Edison Told Henry Ford by Suzanne Slade. It was so new, I didn't get it in time for this state study, but it looks so good!
4. Snowmobile Racing
Snowmobile Racing is quite the sport in Michigan. I had no idea. Watch some YouTube videos to get a feel for this snowy sport.
Snow Blast Snowmobile Drag Races East Jordan MI 2010
MXR Snowmobile Races!! Alpena County Fair Grounds!! 2014!! PT1
5. Legend of Michigan books
Who knew Michigan had so many legends? These will all make a great addition to your US Geography study of Michigan. After reading one, or all, try making up your own legend.
6. Blueberry slushy
Blueberry slushy has to be the easiest, tastiest, healthiest state food yet! We learned in our Main study, that blueberries are an important crop for that state, but Michigan produces even more blueberries than Maine! Enjoy this very tasty blueberry treat.
Blueberry Slushy
3 cups frozen blueberries
3 cups milk
3/4 cup sugar, or even a little less
2 Tablespoons lemon juice
Place all ingredients in a blender. Blend on high until smooth. Freeze in ice cream maker until soft serve consistency. Store in a freezer container in the freezer. Serve when mixture is firm, about 2 hours.
7. Innovative Michigan Food
New Jersey may hold the most patents per capita, but Michiganders are also very innovative. Especially in one of my favorite areas, food.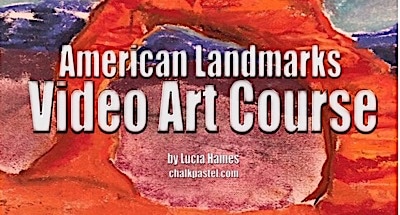 8. Wildlife and Landforms
Michigan has so many different landforms and wildlife. Spend some time making a list of all the landforms and wildlife you find in this state. Later, for a special project, make a salt map of Michigan. Add all the landforms you have learned about. Make models of the many different and amazing animals Michigan is home to, or use plastic models you may already have. This is a great project for presentations, geography fairs or just something to show grandma!
Michigan: The Great Lakes State (Exploring the States)
Lake Michigan (Land and Water: The Great Lakes)
M Is For Mitten: A Michigan Alphabet (Discover America State by State)
Little Michigan (Little State)
Who Was Thomas Alva Edison?
A Wizard from the Start: The Incredible Boyhood and Amazing Inventions of Thomas Edison
A Picture Book of Thomas Alva Edison (Picture Book Biographies)
The Inventor's Secret: What Thomas Edison Told Henry Ford
Henry Ford and the Model T
W. K. Kellogg
8+. Great Lakes and Paddle to the Sea
Head on over to my Paddle to the Sea section from my Ohio US Geography post. If you didn't get to it for Ohio, it is well worth doing for Michigan.
What crazy inventions did your kids come up with for Michigan?