Welcome to the Eight For Each State US Geography tour. I am so glad you are joining us.
South Carolina is a beautiful state. Its coasts have some of the most famous beaches. The wildlife found near the coast and in the mountains is just amazing. And although early settlers suffered through heat and hurricanes, the land was considered to be some of the best in all the 13 colonies!
Pin
This is part of our Eight for Each State series on U.S. Geography. Subscribe via email for a new state study each week!
I am excited about sharing our South Carolina study with you because we did some really cool things. Also, it is the first state that my preschoolers got to participate a bit.
PinWe have used these alphabet books by Sleeping Bear Press for several states now. If one is available, either from the library or from our shelves, the girls demand I read it first before we do any notebooking pages!
I highly recommend at least finding and reading the one from your own state. However, the Discover America State by State alphabet books are also a fantastic resource for states you know nothing about. Our US Geography study of South Carolina came almost entirely from this book.
2. Non Fiction Books for South Carolina
Pin
Because of South Carolina's rich clay soil, a pottery tradition grew up around Edgefield, South Carolina. Some of these pots and jugs are a collector's dream.
Take a look at these YouTube videos and be ready to be inspired!
After being inspired by these videos, we made our own Edgefield pottery.
We used Crayola Air Dry Clay. This clay allowed us to use small amounts of water to glue pieces together and smooth out our projects. This 2.5 pound bucket was enough for my four children to all have a sizable piece to work with.
For Benaiah's monkey jug we used the snake technique, rolling long snakes until we could stack them to make a jug.
Pin
Ruth made a bowl and Sarah Joan made a plate. Both girls then made Edgefield inspired fairy furniture.
When all the pieces were fully dry we painted them using acrylic paints. We were all pleased at the results!
Pin
4. Planting Indigo
We learned in P is for Palmetto that Indigo was one of South Carolina's main crops. Indigo was used as a dye for purple fabrics.
My girls like to plant, so I found some Indigo seeds and we planted them. We are anxiously awaiting to see what comes up! Check out this YouTube video that shows the process from plant to dye.
Pin
5. South Carolina Inspired Fruit
Shower of Roses inspired me to use blueberries and oranges to make Eastern Tiger Swallowtails, South Carolina's state butterfly. Our toothpick butterflies turned out looking quite like the originals except we used pineapple chunks instead of oranges. That worked great too!
Our second fruit treat was a green apple and celery Palmetto tree. We used four or five green apple slices for the palms, and a piece of celery with peanut butter in it for the trunk.
Our guests for dinner that night were very impressed with our South Carolina Inspired Fruit.
Pin
Ft. Sumter is the landmark for Sarah Joan's notebooking pages from Enchanted Homeschooling Mom. We enjoyed this YouTube video on the history of Ft. Sumter.
I knew Ft. Sumter was the first battle site of the Civil War, but I didn't know that it was never finished, or that it was built after the War of 1812 to protect the coast from future invasions. I love learning right along with my kids!
We also had fun looking at pictures of Mommy and Daddy's trip to Ft. Sumter before children. "You don't look the same," may be heard if you have the opportunity to share pictures with your kids from US Geography landmarks!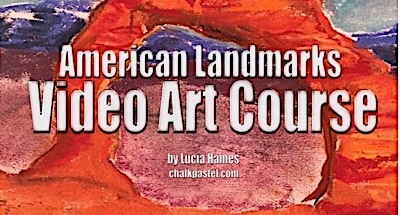 Pin
Ruth was fascinated by this South Carolina landmark. Swan Lake Iris Gardens is the only public park in the country where you can see all eight swan species.
We didn't explore this further, but did put it on our list of places to visit.
It looks beautiful!
Pin
If you would like to go further with Swan Lake, check out this instructable for a paper swan. Also, it might be a fun time to read The Ugly Duckling, and talk about the life cycle of Swans.
Whistling Wings by Laura Goering even has a online PDF you can print out all about the life cycle of swans that goes along with the beautiful picture book about a swan who didn't want to migrate.
In P is for Palmetto we learned that there is a row of homes in Charleston called the Rainbow Row. These houses have stood the test of time and are painted beautifully with all colors of pastels. Although these homes are all privately owned they are a must see if you ever visit Charleston.
 P Is For Palmetto: A South Carolina Alphabet (Discover America State By State Alphabet Series)
Pin South Carolina: The Palmetto State (Exploring the States)
Pin South Carolina Facts and Symbols (The States & Their Symbols (Before 2003))
Pin The South Carolina Colony (True Books: American History (Paperback))
Pin The Ugly Duckling (Caldecott Honor Book)
Pin Whistling Wings
Pin
Catholic Missionary Family has some very nice pictures of Rainbow Rows made by her students to inspire your art projects.
What are your favorite places to see in South Carolina?