Welcome to the Eight For Each State US Geography tour. I am so glad you are joining us.
Virginia, a history-rich state was easy to begin and hard to let go of! If we lived in Virginia, I would consider doing a full year of Virginia history. There are so many places to visit, study and enjoy. Natural sights also abound with caverns, mountains and seasides.
Virginia is one of our favorite states yet! Rich in history, natural wonders, and national landmarks, we did not want for material to study!
This is part of our Eight for Each State series on US Geography. Subscribe for a new state study each week!
I did not include Washington DC in Maryland, and we did not cover it for Virginia. It is so big I feel it deserves its own unit. However, if you want, this would be a great place to add a Washington DC or government study.
Enjoy some of these topics below for you Virginia state study.
1. State Videos
My girls have begun to expect at least one video introducing each state in our US Geography tour. They love to learn a bunch of tidbits all at once. This has helped us to begin with a few fun facts about each state.
US Embassy of Vienna – Virginia
2. Colonial Life
Virginia is an excellent state to study some colonial history. Here are a few resources to get you started with fun historical projects!
3. George Washington
Virginia was the birthplace and home of the most famous American to ever live. Everyone here enjoyed learning about George Washington's Mother by Jean Fritz. Be prepared for giggles as you enjoy this humorous short biography.
Ruth read George Washington, Soldier, Hero, President by Justine Fontes on her own. This is a fantastic introduction to the life of our first president.
Jean Fritz also wrote George Washington's Breakfast, which is a lot of fun. After you read, make your own George Washington breakfast!
There are a ton of President's Day activities out there that include George Washington crafts. Here are just a few.
4. Williamsburg
Williamsburg was the original capitol of Virginia.
On the Colonial Williamsburg website there are several resources that can help you take a virtual tour.
The American Girl Felicity lived in Williamsburg. Ruth loved reading the book!
Here are some other great Williamsburg resources.
5. Monticello
Sarah Joan's notebooking pages directed us to the home to Thomas Jefferson. Monticello was such an interesting place to explore.
First I read about it in Historic Places of Early America. Then we talked about three things to write down together.
The Thomas Jefferson Moneticello website had some great pictures we enjoyed. They also have a YouTube channel we explored.
In the O is for Old Dominion teacher guide, there was a worksheet about naming estates. We had a good time talking about the different names of the estates in Virginia. Then we giggled and laughed as we tried to come up with a name for our estate.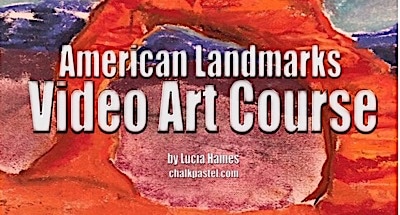 Luray Caverns is a magnificent cave system near Shenandoah National Park. It is the largest cave system in the east, and deserves to be on any travelers list of places to visit!
To get a glimpse, check out these great YouTube videos.
Susan over at Hands on Learning: Behind the Scenes has a great list to put together your own cave unit study.
Caves are fascinating! Take some time if there is interest to build your own cave fort, look at cave books full of pictures and information, and perhaps even talk about bats.
Colonial Days: Discover the Past with Fun Projects, Games, Activities, and Recipes
Great Colonial America Projects: You Can Build Yourself (Build It Yourself)
Projects about Colonial Life (Hands-On History)
George Washington's Mother (Penguin Young Readers, Level 3)
George Washington: Soldier, Hero, President
George Washington's Breakfast
Meet Felicity
Felicity: An American Girl Adventure
The Silver Mace : A Story of Williamsburg
Hogsheads to Blockheads: The Kids Guide to Colonial Williamsburg's Historic Area
Historic Places of Early America
Arlington: The Story of Our Nation's Cemetery
Virginia (Hello USA) by Karen Sirvaitis (1991-08-02)
Virginia Facts and Symbols (The States & Their Symbols (Before 2003))
The Twelve Days of Christmas in Virginia (The Twelve Days of Christmas in America)
7. Arlington National Cemetery
I remember visiting Arlington as a seventh grader. Wow. There were really no other words in my mind. So many. The rows and rows of white grave stones stunned me.
I remember the Eternal Flame. I remember watching the changing of the guard at the Tomb of the Unknown Soldier.
I think that is the point of such a place — to remember.
Arlington, The Story of Our Nation's Cemetery by Chris Demarest is a beautiful book. I love the pictures and the gentle, easy way of the text.
Watch the Changing of the Guard at the Tomb of the Unknown Soldier
8. Fabulous Books for Virginia