I received a Music Appreciation Book 1 Collection from Zeezok Publishing along with financial compensation for this review. My opinions are my own and I was not required to give a positive review.
Music appreciation is one of those subjects that many moms — myself included — find a bit intimidating. I don't know much about all of those classical selections and the composers, mostly because it was never a part of my own education.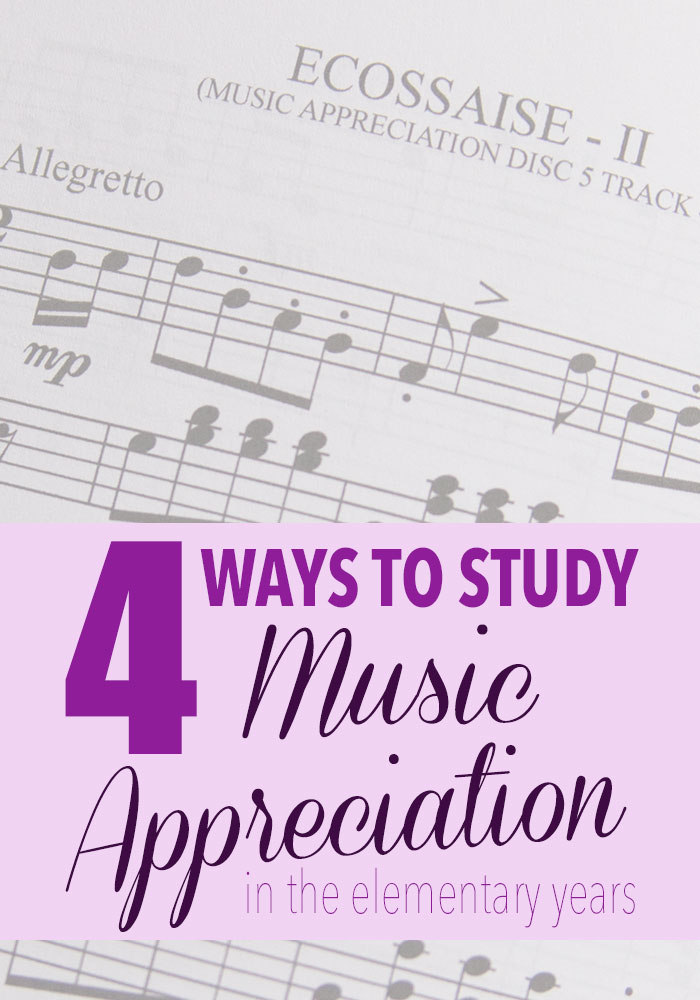 It is a subject that I think is important. I want my kids to know and love classical music. Here are four ways that we study classical music in our home.
How to Study Music Appreciation
1. Listen to the music.
Yes, this one is a no-brainer, but I do think we often try to complicate it. The greatest way to come to know and love classical music is simply to play it and listen. Resources for this abound, but I love the selections on the Zeezok Music Appreciation CD. These are brief, interesting and often lesser-known selections from composers.
I pair these selections with playing the longer, more well-known works of the composers during meals and time in the van. Together the two provide a varied overview of the work of each composer.
To do this, we simply listen and enjoy — no worksheets, no writing, just music as it was meant to be experienced.
2. Read about the composers.
The next great way to study music appreciation in the elementary years is by reading about the lives of the composers. Zeezok makes this easy. The Music Appreciation Book 1 Collection includes seven living books on the lives of various composers.
These gems, written by Opal Wheeler, begin with the childhood of each great musician and then tell the tale of their lives. My kids loved everything about these books. They were enthralled by the narrative stories and the illustrations that brought the scenes to life.
The Music Appreciation book provided in the curriculum also points out different character qualities that each composer displays. And one of my favorite parts of the books was that they were keyed to the music CD. At various points in the book it indicates which musical track to play to go with that part of the story.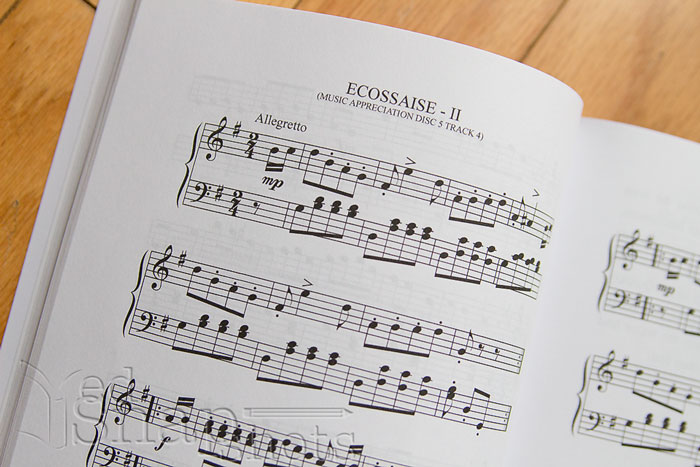 3. Study the musical context.
Do you know the difference between a clavichord, spinet, and virginal? Can you sing fortissimo? (My five-year-old has no problem with this one.) Can you sort each orchestra instrument into its family?
The Music Appreciation book from Zeezok teaches all of this information using a bright, colorful format. The book also includes background information for the teacher, plus a handy weekly schedule for your music appreciation studies.
The activities are varied and include everything from oral reports and puzzles, to cut-and-paste and science experiments. There is something in the program for every kid.
4. Study the historical and scientific context.
It is important when studying music to also study the historical context of the period in which it was written. Religion, court politics, and the cultural popularity of the ballet and opera had a huge impact on the music that is written in any given time period.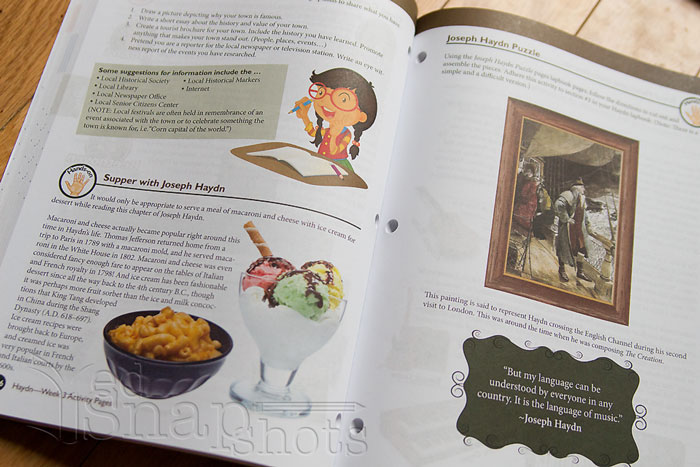 The Zeezok curriculum uses lapbooking to pull together all of these loose cultural threads into a comprehensive picture of the music of the time period. The lapbook even includes science experiments.
In fact, for the musically inclined child of elementary age, you could build an entire year of history and science studies around the book, lapbook, and readers just by adding in a few more living books related to the history and science topics.
Music Appreciation Made Easy
If you choose to study music appreciation with all four of the methods above, or you choose just one or two of them, the Music Appreciation Book 1 Collection covers all of the bases you need. Everything is included for a comprehensive musical study.
You can see the products for yourself and chat with the publisher at the following homeschool conventions this spring:
Homeschooling Works – Farmington Hills, MI  March 21
Great Homeschool Conventions – Cincinnati, OH  April 9-11
Christian Homeschool Assoc of PA (CHAP) – Harrisburg, PA May 8-9
They can also be found on Facebook, Twitter, Pinterest, and YouTube.
Zeezok is offering 10% off on all products listed in the Music Appreciation Category with coupon code ihomeschool15. The coupon is valid 3/9/2015 thru 4/10/2015.
Also, Zeezok is giving away one complete curriculum package! Be sure to enter to win.
How do you study music appreciation in your homeschool?