July here in the South is extra hot, but I know a number of more northern states enjoy wonderful, warm weather. Whatever the weather, we have nature study, liturgical living, food, books, and learning ideas will inspire you for a month of family learning fun.
Nature Study In
July
The zoo and living things take center stage as animals are most active through the summer months. Can you find scat or animal dropping while on your nature walks?
Faith Themes In The Month of July
So many saints days to celebrate this month including a saint from the Americas.
Enter your email to download our printable themes checklist and monthly calendar.
Food And Family Themes In
July
July is for grilling and ice cream! Enjoy your picnic favorites and cool treats this month.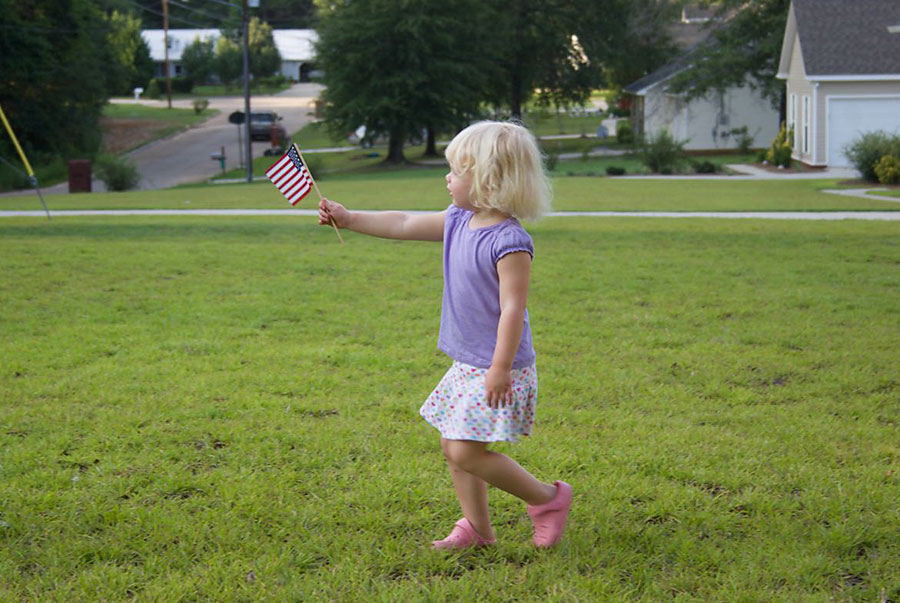 Books Perfect For July Learning
National Geographic Kids Mission: Shark Rescue: All About Sharks and How to Save Them (NG Kids Mission: Animal Rescue)
Grandad Mandela
Night Flight: Amelia Earhart Crosses the Atlantic
You Can't Play Here! (Picture Kelpies)
The Tarantula in My Purse and 172 Other Wild Pets: True-Life Stories to Read Aloud
Mrs. Katz and Tush (Dell Picture Yearling)
The Trumpet of the Swan 50th Anniversary
The Declaration of Independence in Translation: What It Really Means (Kids' Translations)
The Journey of the One and Only Declaration of Independence by St. George, Judith (2014) Paperback
The Tale of Peter Rabbit
Harry Potter and the Sorcerer's Stone (Harry Potters) by Rowling, J.K. (1999) Paperback
July

Field Trips For Your Homeschool Study

Enjoy a couple of outdoor activities, and then when it's too hot to be outside, duck into a cool museum or check out events at your local library.
Go on an old fashioned picnic for National Picnic month. Take your teddy bear (see below).
Visit a dairy farm.
Do you have a local airplane or flight museum? This would be a good month to visit.
Check out your local chess club.
Crafts And Activities For
July

Learning

From teddy bears to bagpipes there are so many fun things to explore this month!
International Joke Day (1) – Have a joke telling contest after dinner. Have contests to see who can tell the best and worst jokes.
National Disco Day (2) – Have a dance-off to songs by the Bee Gees or Donna Summer. Look up the hustle on YouTube.
Jean Craighead George (2) – Read a few stories from The Tarantula in My Purse: and 172 Other Wild Pets.
Independence Day (4) – Host a cookout or attend your town's fireworks display. Have a dramatic recitation or reading of the Declaration of Independence. Watch this video.
Teddy Bear Picnic Day (10) – Take all the teddy bears in your house on a picnic. An indoor one works great too.
Patricia Polacco (11) – Read Mrs. Katz and Tush.
E.B. White (11) – Watch Charlotte's Web (my favorite is the older cartoon version if you can find it).
Nelson Mandela International Day (18) – Read more about this famous civil rights leader from South Africa.
National Chess Day (20) – Have a family tournament. Don't know the game? Find out more here.
Anniversary of the Apollo Moon Landing (20) – Relive the historic event (or experience it for the first time!)
Day of the Cowboy (23) – Cowboys have their own brand of music. Listen to this playlist of Cowboy Songs. What topics do they seem to be about?
Amelia Earhart Day (24) – Celebrate with an airplane craft.
Bagpipe Appreciation Day (27) – Listen to this unique instrument. Find out more about the history and how they work here.
Beatrix Potter (28) – Read Peter Rabbit or another favorite Beatrix Potter tale.
Harry Potter's Birthday (also JK Rowling's Birthday) (31) – Watch your favorite HP movie and eat birthday cake!
Enter your email to download our printable themes checklist and monthly calendar.