As part of our 31 Picture Books For Homeschooling All Ages series, we have chosen kids' books with vivid language, interesting stories and striking artwork to appeal to every person in your family. East Dragon, West Dragon is one of our favorites!
Our book posts also include a few activities — some simple, some more involved — for your entire family to enjoy together. Or not! Reading the book is enough in itself if that is all you want to do.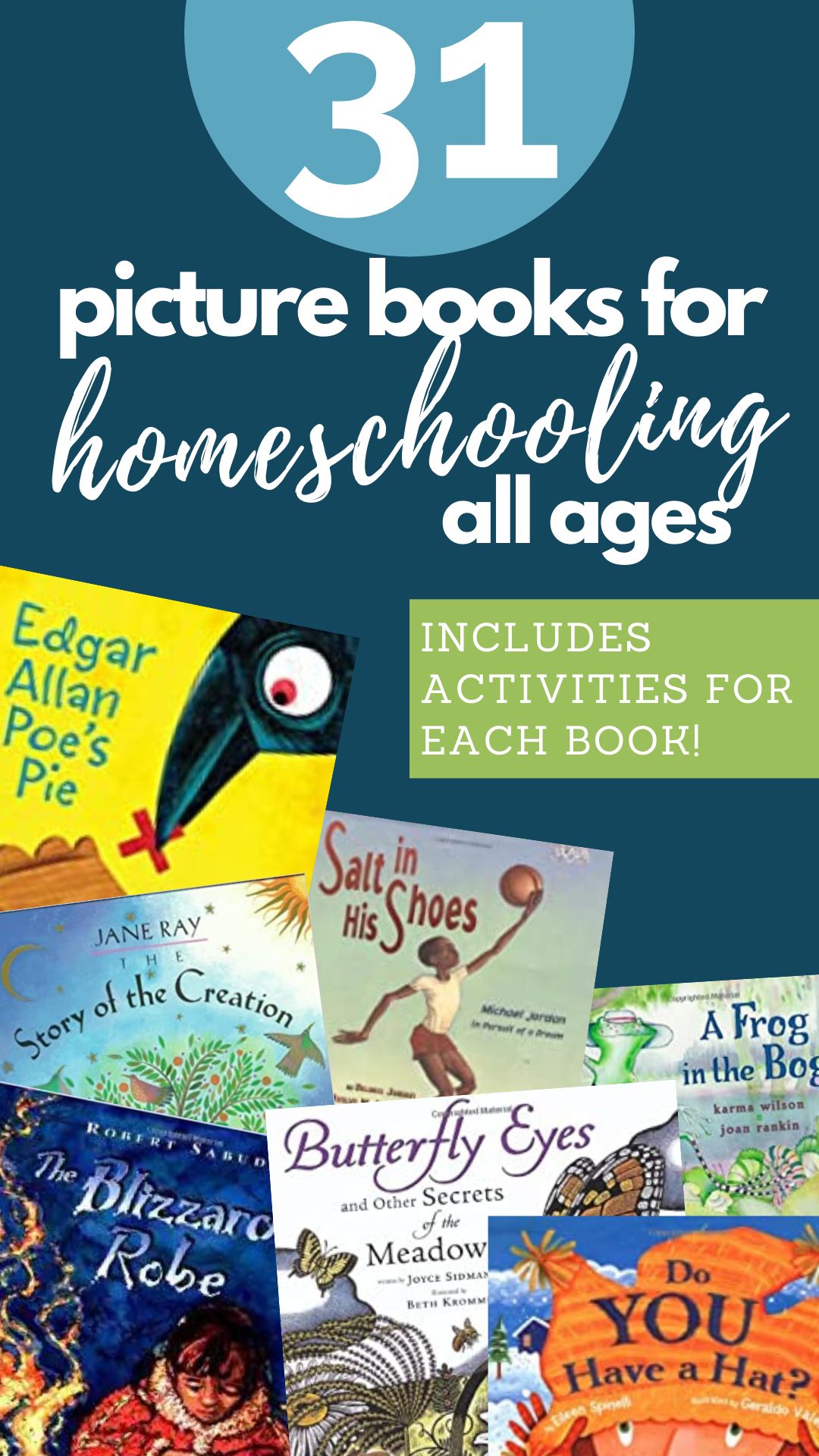 Snuggle up and enjoy a picture book or two together as a family. It may be the highlight of your day.
East Dragon, West Dragon Picture Book Details
Book: East Dragon, West Dragon

Author: Robyn Eversole

Illustrator: Scott Campbell
Funny with utterly charming illustrations, East Dragon, West Dragon is a book everyone in the family will adore. In the book East Dragon and West Dragon learn that even though they have very different lives and seem fierce to the other, they are not so different in the end once they get to know each other.
The book humorously explores the differences in dragon lore between Eastern and Western culture. East Dragon lives in a palace and is adored, while West Dragon lives in a cave, is feared, and thinks the knights are a nuisance because "nothing made a cave smell nastier than roast knight."
It's a picture book to delight the entire family.
East Dragon, West Dragon Homeschool Activities
#1 – Watch this fascinating Dragon Dance video. My husband used to do Kung Fu and was on a dragon team. Very fun.
#2 – Informational site about dragons and ancient China.
#3 – Another favorite dragon book we all enjoy is St. George and the Dragon. Beautiful artwork highlights this classic western tale of a knight and dragon.
#4 – We love Toob toys and the Knights and Dragon Toob is no exception. We have a number of different ones of these and the kids will play with them for hours.
Picture Book Lists For Homeschooling All Ages
Looking for more picture book resources for your homeschool? Download our printable library and book list below!