As part of our 31 Picture Books For Homeschooling All Ages series, we have chosen kids' books with vivid language, interesting stories and striking artwork to appeal to every person in your family. The Pencil is one of our favorites!
Our book posts also include a few activities — some simple, some more involved — for your entire family to enjoy together. Or not! Reading the book is enough in itself if that is all you want to do.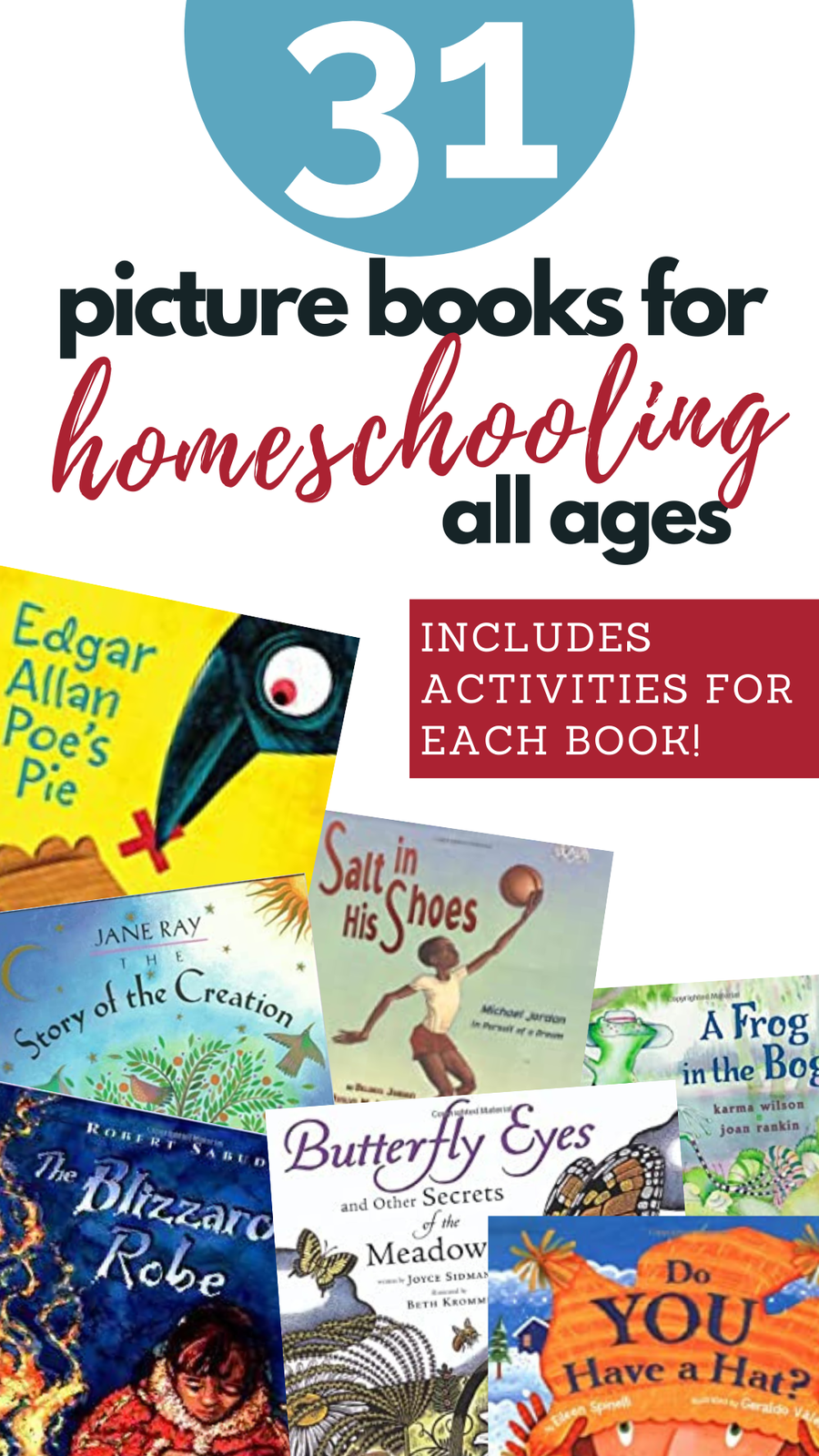 Snuggle up and enjoy a picture book or two together as a family. It may be the highlight of your day.
The Pencil Picture Book Details
Book: The Pencil
Author: Allan Ahlberg
Illustrator: Bruce Ingman
A completely fun book about a pencil and the world he creates. He draws a boy, a dog, a cat, some snacks (but not a mouse), then a paintbrush and entire happy scene. Until everyone starts to complain and to solve the problems he draws — an eraser.
What happens next is bad and could have been horrible, until the smart pencil figures out an ingenious way to solve the problem. This one has a witty, tongue in cheek style that my kids just love.
The Pencil Homeschool Activities
#1 –
If you like The Pencil then you will also like The Runaway Dinner by the same author/illustrator combo. Another one we really enjoy.
#2 – Do you have a budding artist in your home? A gift of some quality art supplies and his or her very own sketch book will be much appreciated. Some of our favorite tools:
Prang Watercolors – If you have been frustrated by kids' watercolors before, this set will make you very happy. Vibrant colors that actually work!
Graphite Drawing Pencils – The variety of hardness's in this set allow kids to explore different weights of line and shading.
Sketch Book – I go with a smaller size, because Olivia likes to draw single characters and fashion sketches. I love the fact that all of her work stays bound in a book instead of spread all over the house.
#3 – Check out the YouTube Channel of artist Patty Fernandez. She does simple drawing instructional videos that are perfect for kids.
Picture Book Lists For Homeschooling All Ages
Looking for more picture book resources for your homeschool? Download our printable library and book list below!