This post is part of the Traveling Through the Pages Summer Reading Adventure. It is not too late to download your free printables and join in on the fun!
Kids love a party. Kids love science experiments. Kids love fun food! That makes a Mad Scientist Convention a great way to add to your summer reading fun.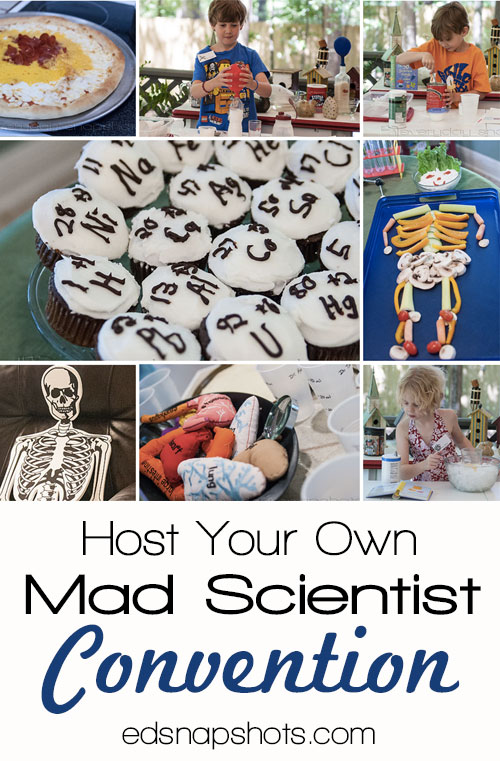 Pin
We held our "convention" with about four families right on my back porch. The premise was simple — everyone needed to bring their favorite science experiment to share that they found in a book. If they could, they were supposed to bring the book as well. We played, ate, and then the kids each got up to demonstrate their experiment for the group.
Pin
We had some flops, some fun ones, and some that really surprised and awed. Here are a few ideas to get your started with your own mad scientist convention.
Science Party Food
Food for this one was lots of fun. We ate:
Layers of the earth pizza
A skeleton veggie tray
Build your own molecules with grapes and mini-marshmallows
Double helix pasta salad
Periodic table cupcakes (for some reason no one wanted to eat arsenic?)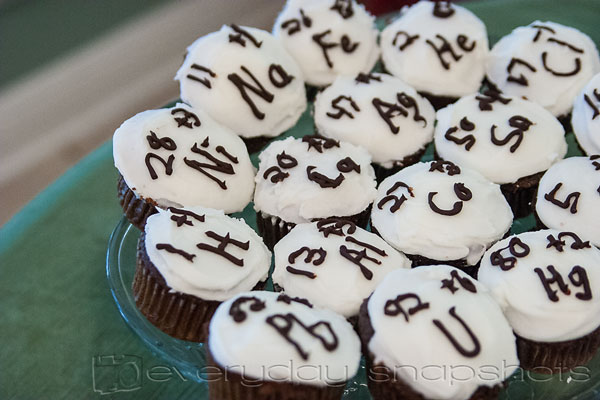 Pin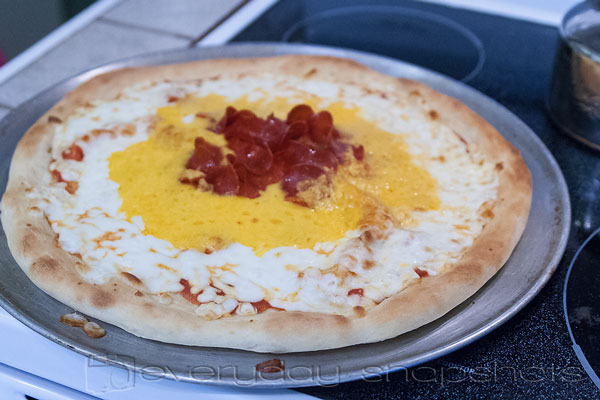 Pin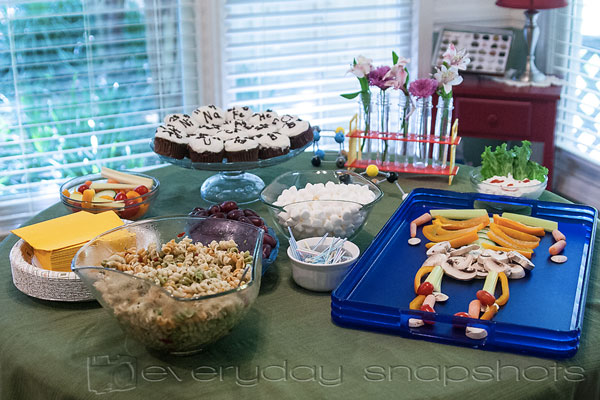 Pin
Decorations were a breeze since we just raided our science tools stash to get the decor. We had a small rock display, a vase for flowers made from a test tube rack, a bowl of organs, and one guest who stayed way too long.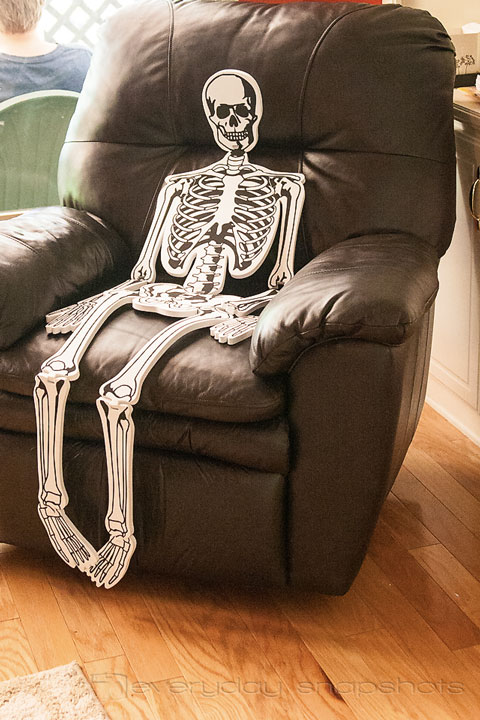 Pin
It was really easy to use a black marker and create beakers from clear plastic drinking glasses. Jessica also whipped us up some convention name tags on her computer.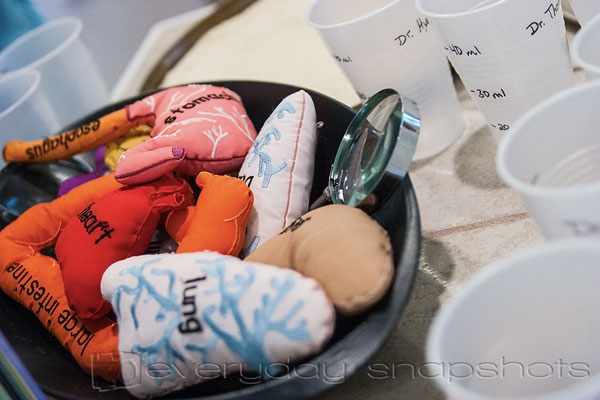 Pin
Science Experiment Books
Some of our favorite science experiment books:
Check out more summer reading posts: