This activity is part of my Learn to Write Numbers resources. Be sure to click over to get all the fun printables and ideas.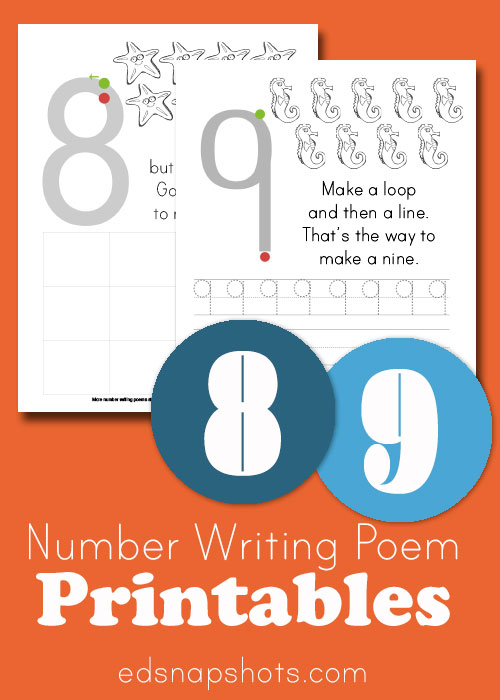 Today we have the printables and poems for the numbers eight and nine. Don't forget that the printables come in two different types. First is the preschool version that has large boxes for younger kids who are first learning to form the numbers, but don't have the fine motor control needed to make the numbers on a line.
The other version of the printable has a few numbers to trace on the lines and then space for your young writer to practice a few numbers on his own.
Learn to Write Numbers Eight and Nine
Choose the version of the printable that suits your purposes the best or feel free to download both versions.
Download the learn to write numbers eight preschool version here.
Download the learn to write numbers eight tracer version here.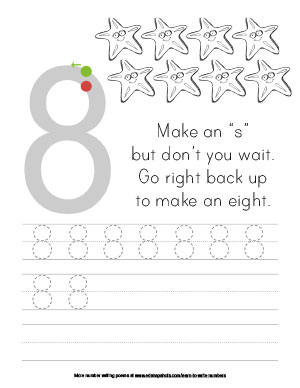 Download the learn to write numbers nine preschool version here.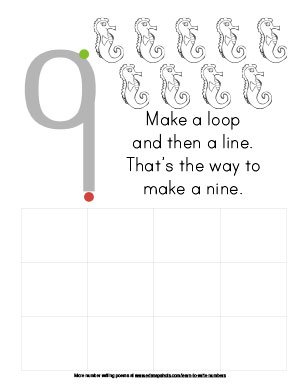 Download the learn to write numbers nine tracer version here.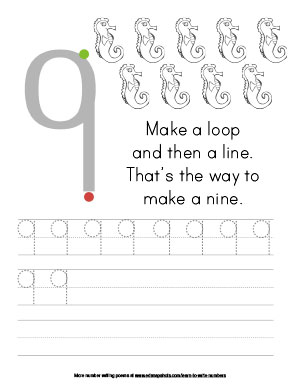 Another way we love to practice writing numbers around here is by using a few of our favorite iPad apps. One of our very favorites is the Letter School app. This app allows you to practice writing a number of different styles of upper and lower case letters and also include three different versions of numbers — D'Nealian, Handwriting Without Tears, and Zaner-Bloser.
The student practices writing numbers with three levels. The first two levels includes start and stop arrows that the student connects and little animations appear. If the child strays too far from the path, the animation pops back to the beginning and her or she has to begin again.
On the third level the path disappears and the student has to draw the level freehand. The app will correct the student by making him begin again if the letter is formed incorrectly. After a third failed attempt the app provides guide arrows to help the young writer along.
Another one we really love is Intro to Math by Montessorium. This beautiful app has a set of "sandpaper" numbers the students can trace and retrace to learn number formation. The sound effects simulate sandpaper — very cool. No substitute for the real thing, but a wonderful app.
Do you have favorite apps for to learn to write numbers or letters?
Sign up below to get our original set of preschool number printables in two sizes delivered straight to your email inbox. We laminate these and use them for practice again and again. For more number printables you can also visit our learn to write numbers landing page.