This activity is part of my Learn to Write Numbers resources. Be sure to click over to get all the fun printables and ideas.
It's two! Two is a fun number, because it is so handy and easy to skip-count with two — even for little guys. We have two eyes, two hands, two ears, two feet, two noses — oh wait!
Don't forget the printables come in two versions. One with lines and tracers for school-aged kids and one with just large boxes for the little guys.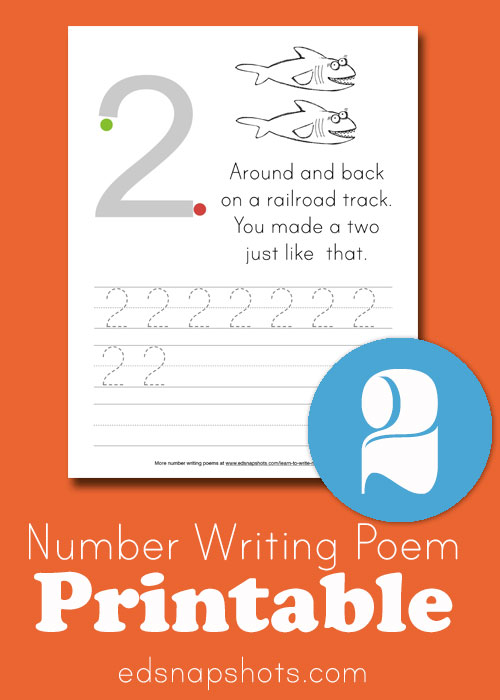 Pin
Learn to Write Numbers Printables
Fun Number Two Ideas
(I did not just write that!)
Read the story of On Noah's Ark where the animals came in two-by-two. This version by Jan Brett is wonderful. Make a shoebox ark and do a recreation with your own animals.
Have a shoe jumble race. Make a pile of the family members shoes and then race to create pairs. Count the shoes by two. Can also be done with socks and then used for sock basketball (also scored by twos).
Use painter's tape to make a big 2 on the floor and then use a marker to create railroad tracks on the tape. Drive a train over the shape of the number while repeating the poem.
Sign up below to get our original set of preschool number printables in two sizes delivered straight to your email inbox. We laminate these and use them for practice again and again. For more number printables you can also visit our learn to write numbers landing page.