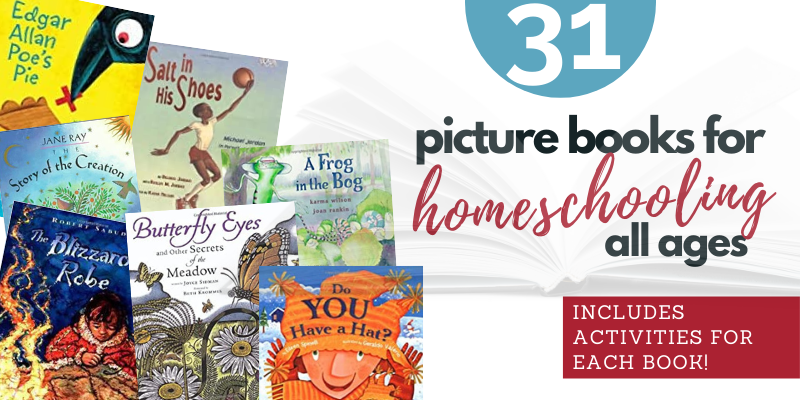 As part of our 31 Picture Books For Homeschooling All Ages series, we have chosen kids' books with vivid language, interesting stories and striking artwork to appeal to every person in your family. The Miracles Of Jesus is one of our favorites!
Our book posts also include a few activities — some simple, some more involved — for your entire family to enjoy together. Or not! Reading the book is enough in itself if that is all you want to do.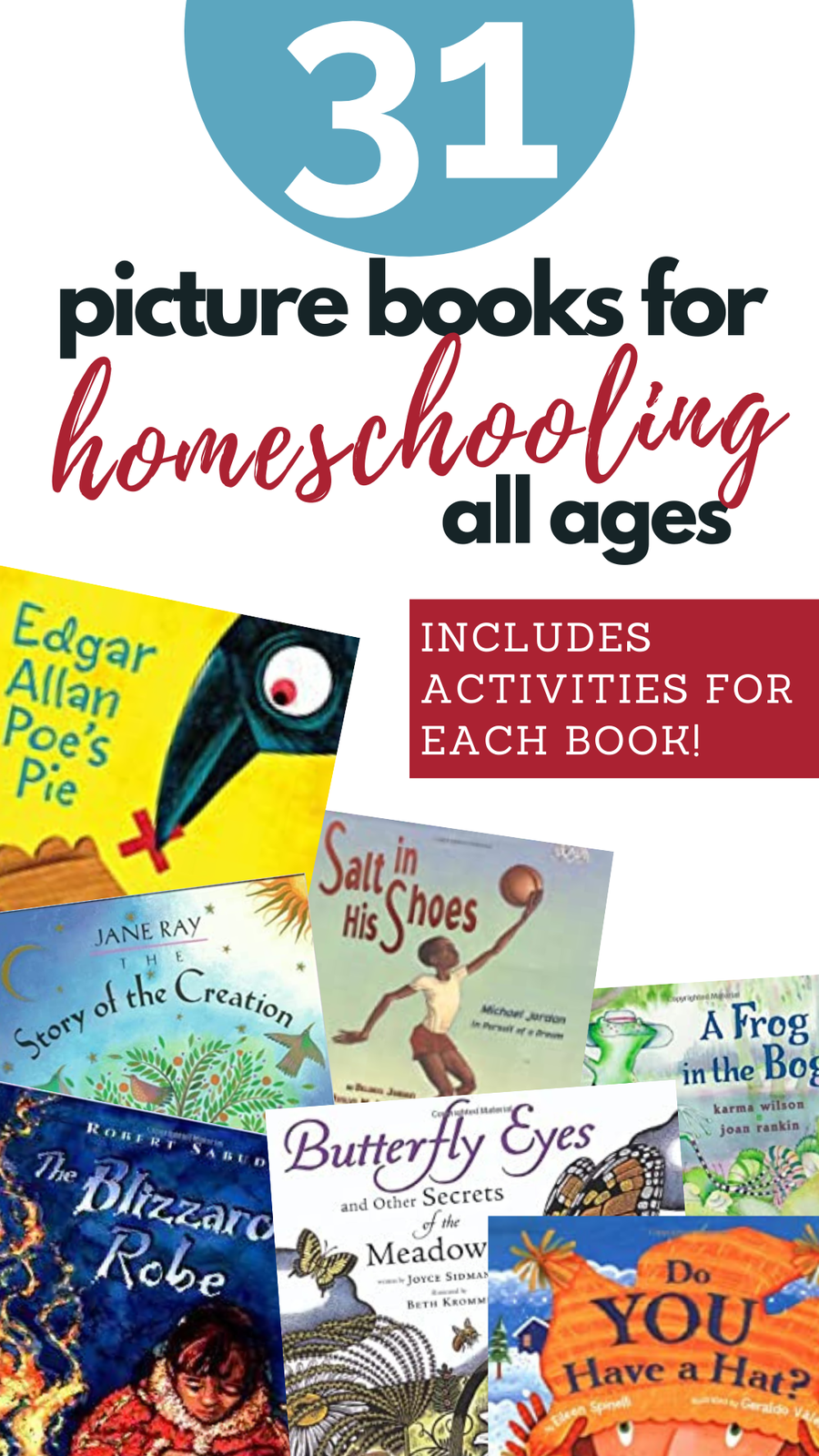 Pin
Snuggle up and enjoy a picture book or two together as a family. It may be the highlight of your day.

The Miracles of Jesus Picture Book Details
PinBook: The Miracles of Jesus
Author: Tomie dePaola
Illustrator: Tomie dePaola
Inspired by Romanesque art, this book is still undeniably Tomie dePaola. Twelve of Jesus' miracles are retold and illustrated. The retellings stay true to Biblical accounts and are accompanied by dePaola's eye-catching, signature artwork.
My favorite is the illustration of The Calming of the Storm with its swirling blue waves. In a nod to monk-scribes from throughout history, dePaola ends the book with a monk hard at work. Wonderful conversation piece.
The Miracles of Jesus Homeschool Activities
#1 – Tomie dePaola has an extensive selection of picture books of Bible stories and saints
. All of these are a treat.
#2 – Miracles of Jesus coloring pages are perfect for a restful Sunday afternoon in front of the fireplace.
#3 – Want a more elaborate option? There are endless crafts and object lessons to illustrate the miracles. You could easily read one miracle a week and find an activity to go along with each one for a brief Bible lesson for homeschool or preschool at home.
Picture Book Lists For Homeschooling All Ages
 Looking for more picture book resources for your homeschool? Download our printable library and book list below!