Starting is the hardest part
Let's face it. Being consistent in your homeschool takes work. It's not that you aren't willing to do the work — instead you just have trouble getting started.
The truth is, you can improve the start of your homeschool day drastically by building a few simple habits — even without waking before the rooster.
What if you had simple routine that guaranteed a successful start to your day — no matter what time you decided to begin.
What if you never had to look around at 10 AM again and wonder why you are still in your PJs, the kids are running wild, and the dog is on the counter drinking from the abandoned cereal bowls?
What if you could create habits that allowed you to homeschool consistently and successfully — eliminating guilt and overwhelm from your vocabulary.
A unique online course that meets you exactly where you are.
Inside you will:
+ Discover the times when waking later could be better for your morning productivity (really!)
+ Implement the 12 simple systems that can have the biggest impact on the start of your day. (Hint: none of them include jogging)
+ Create a doable routine that will improve your entire day — not just your mornings.
+ Become a more consistent homeschooler by getting your mornings off to a better start — no matter how early or late you decide to start your day.
+ Dig deep into the stories you tell yourself (and things you say about yourself) that hold you back from making lasting changes.
Momentum starts with "Mom" — let us help you get your homeschool moving in the right direction again.
I was so sick of just surviving and was not ready to accept that all that my homeschool could be was ornery, chaotic, and behind schedule just because my kids were young. I knew that I wanted our mornings to change, but Morning Momentum is the breakthrough that finally gave me the "how." – Christine B.
I worried it would be hard to make changes several weeks into our school year. But my husband highly encouraged me to give this a try. Now we have a much more consistent start to our days that helps us all know what to expect. This is leading to less resistance to starting school. – Tori N.
We were on constant survival mode with no true sense of direction nor control over our days. Our days were nearly all "winging it" days rather than focused. The course helped me analyze and identify my biggest struggles and start taking the necessary steps to have successful days again. We know what to do each morning when we get up and what to do each night to prepare. It was just the right push we needed to get us heading back in the right direction! – Georgette H.
Here's What You'll Find Inside
(Besides More Peace & Productivity)
Four videos each presenting three simple systems that will help you make progress toward the habits you need to get your homeschool day off to the best start.
Six weekly mindset audios that help you dig deep into the mental hang-ups that are holding you back from making lasting change. This might just be the kick in the pants that makes 2021 the year your resolutions stick!
Two live Q&A webinars where we dig deep to answer your questions and celebrate your wins!
Six weeks of daily reminders helping you to stay on task and check your attitude, along with weekly accountability check-ins and the chance to win prizes for completing the program.
Mentoring in our private forums to help you troubleshoot your consistency challenges. Get your questions answered and suggestions for your unique problems.
The course is now closed. Join the waitlist to be notified when it opens.
QUESTIONS SMART PEOPLE ASKED BEFORE BUYING MORNING MOMENTUM
What happens after I check out?
You will receive an email inviting you to join the course delivery forum on our Mighty Network platform. Once you click the link you will need to create an account (separate from your pambarnhill.com account) to access the course. Once inside, all of your course materials and accountability will be delivered there. Almost daily during the course you will get an email sending you to the community for that day's content. If you have any problems, email [email protected] for assistance.
What if the course doesn't work for me?
Other than me coming to your house and prodding you out of bed each morning with a cattle prod there is nothing I can do to guarantee your mornings will get better. What I do know is that if you are willing to do the baby steps this course outlines, without giving up, then you WILL succeed. Since you have lifetime access if you ever fall back into bad habits you can simply start at the beginning and work your way through the course material again. With our 7-day money back guarantee you can try it and have nothing to lose.
Does the course contain Christian content?
No. While I am Christian, the course has no Christian content. The community is inclusive but the majority of members are Christian and their posts do reflect their faith. Members of all faiths, or no faith at all, are welcome.
Will I always have access to the course content?
Yes, you will always have access to all of the course content. You can come back to them and redo the course self-paced whenever you wish. The only thing missing will be the live component. When we run the course live (two-three times a year) you will get a chance to join again with a discounted coupon code.
Have more questions?
If you have another question that has not been answered here, email us at [email protected] We will be happy to help you out.
The course is now closed. Join the waitlist to be notified when it opens.
THE BETTER MORNINGS NO RISK GUARANTEE
Try the course with us for 7-days. If you're not 100% satisfied for any reason just email [email protected] for a full refund. You have nothing to lose.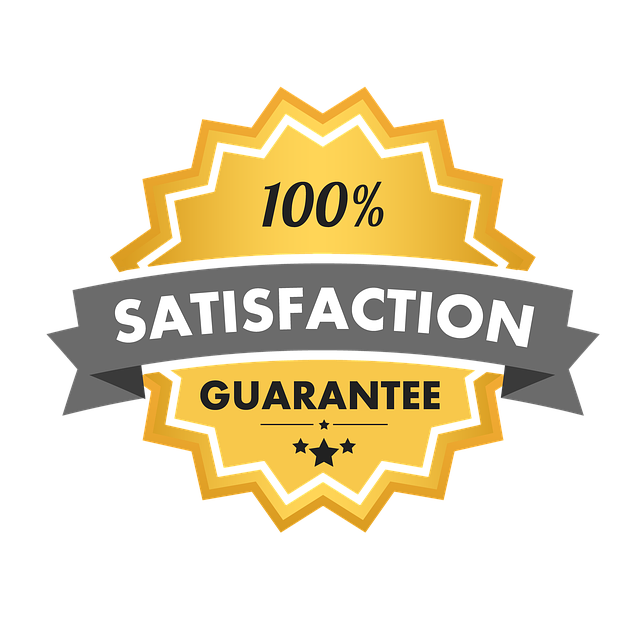 In 2021 do you want to feel in charge of your homeschool day or still be struggling in the chaos? Only you can decide. Don't wait. Build better habits – today.