In November nights officially get longer and days get shorter. Check out our list of fun November themes and homeschool activities to do with your kiddos this month. With nature study, liturgical living, food, books, and learning activities we have you covered with fun homeschool lesson plans all month long.
Nature Study In
November
Cooler days and colder nights reign as the last of the leaves fall from the trees. It is the perfect time to get out and explore the final days before winter. Grab your nature journal and get outside to Take a Hike Day on November 17.
Faith Themes In The Month of
November
The end of the church year is upon us as we remember the souls in heaven this month. November 2 is a good day to visit and tidy graves in your local cemetery. Don't forget to find your Advent wreath and find your candles before the end of the month. (I like to put a reminder on my calendar for Nov. 15 to make sure I am on top of this one!)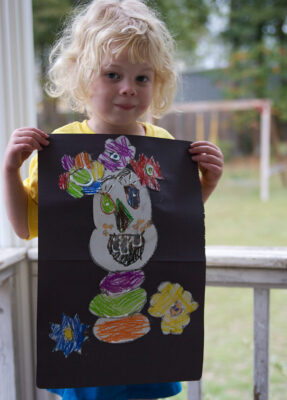 Food And Family Themes In
November
Highlighted below are my family's food favorites. I love any excuse to serve a sandwich while nachos and French Toast are regular favorites. I will get the kids to make bread on the 17th. Candy Day on the 4th is a great excuse to pull out the remaining Halloween candy and do a little candy math with it.
National Sandwich Day (3)
National Candy Day (4)
National Nachos Day (6)
National Homemade Bread Day (17)
Pecans
Cranberries (read Cranberry Thanksgiving!)
Yams or sweet potatoes
Thanksgiving Dinner
National French Toast Day (28)
Books Perfect For
November

Learning

These are some of my children's favorite books about American Thanksgiving. Most of these are lighthearted fun. Be sure to check out the learning activities below for even more selections.
PinThanksgiving Is Here!
PinThis First Thanksgiving Day: A Counting Story
PinGoody O'Grumpity
PinThe Pilgrims' First Thanksgiving
PinThis Is the Turkey
PinA Turkey for Thanksgiving
PinThanks for Thanksgiving
PinGive Thanks to the Lord: Celebrating Psalm 92
PinCranberry Thanksgiving (Cranberryport)
PinThe Poppy Lady: Moina Belle Michael and Her Tribute to Veteran
PinA Child's Garden of Verses by Robert Louis Stevenson: A Classic illustrated edition
PinThe Tomten and the Fox
PinGeorge Washington's Breakfast
PinRabbits Rabbits Everywhere: A Fibonacci Tale (Charlesbridge Math Adventures)
PinAre You My Mother ?
PinLittle Women: The Original Classic Novel (Illustrated, Unabridged)
PinThe Lion, the Witch and the Wardrobe (Chronicles of Narnia Book 2)
PinAnne of Green Gables
PinI Sing a Song of the Saints of God
PinI Remember Abuelito
November

Field Trips For Your Homeschool Study

If you have a historical site near you related to the Pilgrims then this is the time to take advantage. Fortunately there are native american sites all over the country. This gives us the perfect opportunity to share stories of those who came before the Pilgrim settlers kids will hear so much about this month.
Crafts And Activities For
November

Learning

So many wonderful authors have birthdays in November. Pick your favorite and have cake to celebrate his or her birthday! I have sprinkled a few meaningful crafts throughout, but don't underestimate the fun of watching a video and discussing together or trying the tongue twisters. Sometimes simple activities are the best!
More Monthly Themes
Want more monthly themes for your homeschool? Check out these other posts!
Enter your email to download our printable themes checklist and monthly calendar.