Be proactive, not reactive
You know you are going to have good days and bad days.
We've been talking the past couple of weeks about how we might be the ones sabotaging our homeschools. We also discussed the importance of having our attitudes ordered rightly because someone might be watching.
But what does this look like in the day to day of our home? We have meals to cook, errands, appointments, and a house to clean. And then there are the unexpected problems that come up in our week.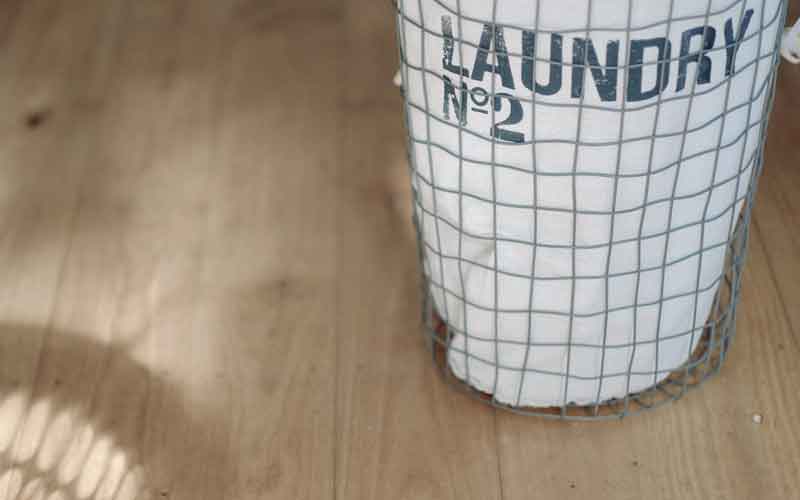 I love this quote from Brandy Vencel:
"We have no control over a bad day, but we have lots of control over what normal is."
So often we get caught up wallowing in the difficulties of our bad days (and in homeschooling, those can be fairly common) that we neglect to shore up the normal ones.
Listen or read more of this post
And we can't completely avoid every challenge. Having a proactive attitude and a good system in place will keep our days from spinning completely out of control on normal days or even on bad days like when sickness hits, doctor's appointments are needed, or the husband springs surprise guests on you.
So here are some practical solutions that will make a huge difference in your normal days. And a tip or two for each area that might help for when days go totally bad.
Meal prep for homeschoolers
Ah, such a big one. You have to serve three of these a day, and the kids are still always hungry. What is a proactive mom to do?
Breakfast
Make this ahead as much as possible and offer options that kids can grab for themselves. Start training kids at about ages 8 or 9 to cook their own eggs on the stove as well. You won't be far, but then they can do it themselves.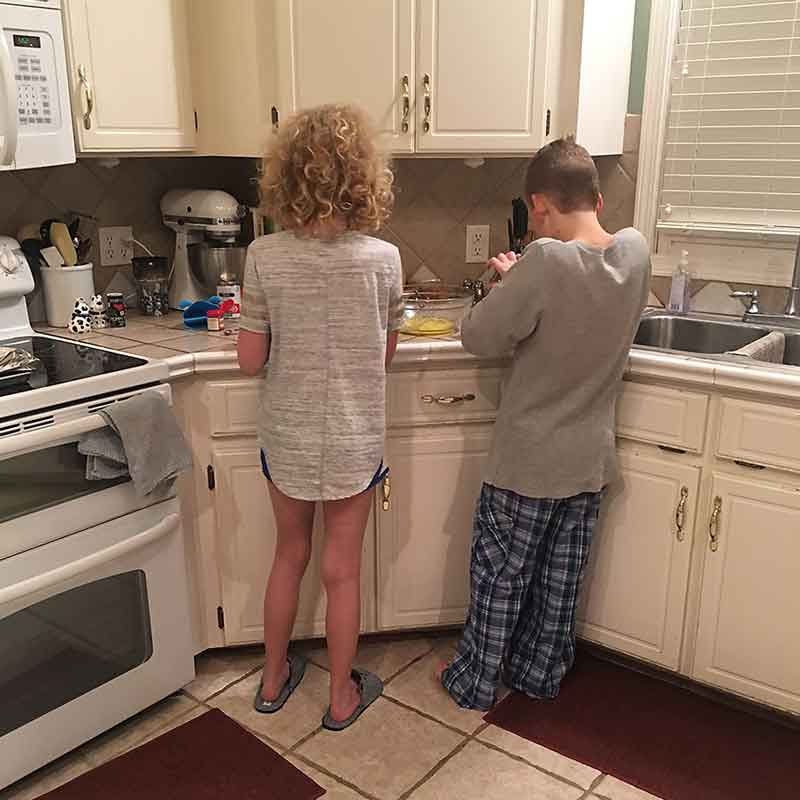 By age 10 or 11, you will likely have a helper who can make pancakes for the entire family (not that I would do pancakes on a school morning; simple is better in my book). Here are some options for even the youngest kids:
Cereal – Pour some milk into a smaller container to keep beside the big one.
Oatmeal packets – Get store-bought or make your own. Hot water from the Keurig will mix it right up. Keep a spouted measuring cup handy and teach them to pour less water at first.
Waffles, pancakes – Freeze your own or buy them that way. (We have had seasons of doing both methods around here.)
Frozen eggs – You can do these in burrito form or in those little muffin cups. Requires the microwave.
Frozen muffins
Boiled eggs
Yogurt
English muffins or toast with nut butter
Lunch
This one was the bane of my existence until I finally had a kid old enough to go fix it for everyone. I hated having to stop for lunch (I am a power-through kind of girl). Here are some tips to use to keep it easier:
Make and freeze lunch items in bulk. I use these recipe guides from Not Consumed and they work well for a season (my kids won't eat them day after day).
Have kids "pack" their own lunches in the mornings. Let them figure out what they want to eat and set it in a designated spot. Then you don't have to stop your school day — they just go grab their lunch and you can do the same.
As soon as you have a kid who can do it, make "fixing lunch for everyone" a chore on the big kid's list. Then you can arrange your schedule to work with someone else while they are getting lunch on the table.
When you meal plan (see below), go ahead and write in what you will have for lunch each day — especially if you still need to do all of the prep yourself. At least then there will be no decision fatigue at lunchtime and you can grab it and get started. You might even be able to prep some lunches before you begin in the morning.
Dinner
Plan, plan, plan. No matter how you do it — strict daily schedule, list of meal ideas — just be sure to have an idea of what you are going to make for dinner for the next week or two. Ideally, you will sit down and consult your schedule when you make it. I know Wednesday night dinners have to be quick and easy because kids have to be at choir practice at 5.
They come home from church hungry at [7:30] no matter what they eat, so dinners don't have to be big or fancy at all. This is not the night for me to do homemade lasagna or even crockpot stew. Rotisserie chicken from the grocery store with some deli sides or a couple of frozen pizzas and a salad is better.
Right now I am enjoying 5 Dinners in an Hour. I don't always do five dinners a week because we have too many other favorite meals we enjoy. I have the custom meal plan so I will make a few of the freezer-friendly meals at one time and use them over the course of a few weeks.
On that same note, I have about three recipes that are easy to make two and freeze one. I make them about once a month and that means a few dinners each month are just remembering to thaw.
Bad day tips:
Always keep the supplies for a couple of emergency dinners in your pantry/freezer. One of those frozen bag meals with meats, veggies, and sauce. Or spaghetti and a jar of marinara or alfredo sauce and some frozen veggies. Tuna, pasta, and frozen veggies make a casserole (freeze a portion or two of cheese so you will always have some on hand to sprinkle on top). None of these ideas requiring thawing and will be ready in under 30 minutes.
If you have an Instant Pot, perfect one or two quick recipes for it. You can put frozen chicken in that thing and have a meal in under an hour.
Keep some restaurant gift cards for very bad days (or a stash of "emergency" cash you build from saving on the grocery budget). Avoid the temptation to use them too freely, and they can bail you out in a pinch. Don't be afraid to order pizza or Chinese from time to time.
Appointments, errands, and emergencies and your homeschool
Let's start with those normal days. I am going to put on my bossy pants here (What? I do take them off — sometimes.)
Try, try, try again to never make appointments during school hours. Honor your school day and try to do everything in your power to schedule appointments for after you are done.
If you can have a day you reserve for appointments, you can always plan to end school by noon on that day. Early afternoon slots will still get you in before local schools are out and sometimes having the first slot after lunch means you get in and out quicker.
Now I cheat on this one some. I always schedule orthodontist appointments for [8:30] or 9 AM. They are quick, the before-school crowd is gone, and we hardly ever start school that early anyway.
So the appointment gets us moving and then we come home and begin school. Your mileage on this may vary.
But the strategy is to not schedule things willy-nilly, any old day of the week at times like [10:30] or [11:00] AM. You will feel like you never get a break so you can do a full school day.
The same with errands. Try to work it so most errands are done on one or two early afternoons a week. Get a system in place for dropping off and picking up dry cleaning, shopping for groceries, or running to the post office.
It may seem impossible at first, but there are very few craft store emergencies and you will be surprised at how a little discipline in this area can make a big difference in your days.
Bad day tips:
Emergencies fall into two categories; the "we are sick and need a doctor's appointment today" variety and "someone broke their arm or got a gash". In the case of the latter, just deal with the emergency. School is not life or death, but getting the bleeding stopped is.
If you spend a fair amount of the winter in doctors' offices, you might consider making an appointment bag. Keep some math review worksheets, handwriting practice, a few books to read. Add clipboards, pencils, and crayons and you are good to go.
It may not be what you planned doing for school that day, but it will still be something you feel good about calling "school" for the day.
Housekeeping and homeschooling
This is a hard one because while everyone eats and doctor's appointments are inevitable, everyone's level of tolerance for mess is different.
Here is the deal. It IS possible to homeschool well and have a pretty clean house. BUT if you do, you won't have much time for doing anything else. If a clean house is your second priority behind homeschooling (and you know as a homeschooling mom that homeschooling is your first priority, right?), then you can have a fairly clean house.
It's not mine. I would say the clean house is about fourth on the list here and everyone at my house is fine with that. We clean well every other Friday afternoon or Saturday morning. In between, we keep things picked up, the kitchen tidy, and anything from becoming gross. By the time it is time to mop those floors again, I am so ready to get it done.
So step one is to determine your need for clean and see if the rest of your family is ok with that. Based on that, you can determine how much time you need to spend cleaning and plan accordingly. Here are some helpful things to remember.
Kids can have chores. Anyone over the age of three can learn to be a good helper and do things like unloading and loading the dishwasher, swishing toilets, dusting, wiping countertops and sinks, and running a Swiffer or vacuum.
Give a couple of chores each day for each child and a 15 minute tidy at the end of the day where everyone works together. With this, you can maintain some semblance of a clean house (even if it won't pass the mother-in-law's "white-glove" test).
Routines are your best friend.
Have a quick morning, midday, and afternoon routine in place to keep your home running smoothly. Here is mine for example:
Morning
Make the bed and tidy master bedroom
Load dishwasher
Start a load of laundry (most days)
Midday
Move laundry
Sort mail
Tidy kitchen after lunch. Have kids unload the dishwasher
Evening
Fold clothes
Tidy kitchen after dinner
Check tomorrow's menu and layout items to thaw
Have kids pick up before bed
Now that is the bare minimum, but it keeps our house a few minutes from drop-by company-ready most of the time.
For more about routines and keeping house, I refer you to Mystie and her Sweep and Smile course.
Bad day tips:
If you need to do a fast emergency clean? Check out this post on emergency cleaning from a Slob Comes Clean. This one just about covers it. (Hint: It also works if you feel guilty about the house being untidy yet again before your husband comes home from work. Just sayin'.)
The basic idea of getting things done
Here's the deal. All of the tips I have given you above are about being proactive instead of reactive. They are about controlling your normal so that you can then deal with the unexpected with grace.
Taking some time to plan for the everyday (and emergencies) like you would plan for a school year or a vacation will pay huge dividends in your peace of mind as you homeschool. And in those lessons, your kids are learning in your home.
For more tools like this and help with consistency in your homeschool, check out our Homeschool Consistency Bootcamp. We are opening it January 31, 2019 and you can click to get on the waiting list below.