Let's face it. With the volume and variety of distractions out there these days it is tougher than ever to raise readers. Handheld devices, video games, and 24hr kids' television are all competing against books for your child's attention. I am very, very aware of the issues (ask me how I know).
Pin
Helping kids to have a love affair with books is something we are passionate about here at Ed Snapshots. We want kids (our own and kids everywhere) to love a good story and feel successful reading.
Here are some of the resources we use to make it happen: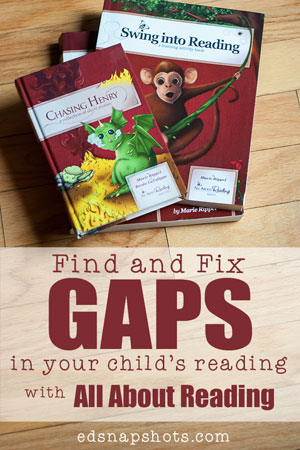 PinI can't say enough about how much I love All About Reading. Both of my current readers have struggled and been late bloomers in the reading department. This was no small concern for me — the person who couldn't remember a day without devouring a book as a kid.
All About Reading gives me the peace of mind that I am doing everything I can to help them — all I have to do is open the book and work until they master the next lesson. Reading will come. The bonus is, we have fun with the program as well.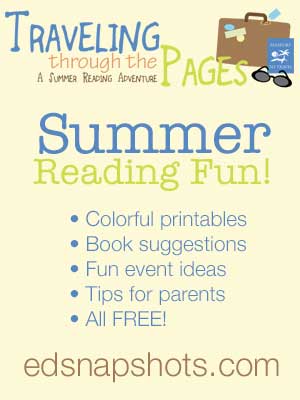 PinOur very own summer reading adventure right here at edSnapShots. We launched the program in May of 2014 and already have plans for a May 2015 version.
The program could be used at any time of year to inspire reading in a variety of genres. It's never too late to download the materials and enjoy the reading adventure.
PinNeed a quality picture book for your read aloud time? We contend that good picture books are for any age group.
We have scoured the shelves for fun, interesting, entertaining, and exciting books with original artwork in a variety of topics — all sure to please a crowd.
From dragons, to sports stars, to aliens and underpants, we have included a little bit of everything. Then we include a few activity suggestions to take the book experience farther — but only if you want to. Not to be missed!
Book Lists