The podcast that gives you a peek into the lives of the homeschoolers next door
Want to know what other homeschooling moms are doing, thinking, worrying about? How they are solving problems and thriving as homeschoolers? The Homeschool Snapshots Podcast gives you a peek into what is going on in other homeschools across the country. Grab a hot drink, put your feet up, and welcome to the conversation as we chat homeschool challenges and successes.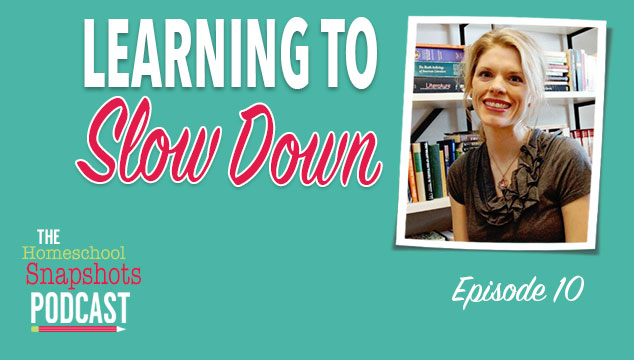 Allison Burr is learning to take things slow. The child of a public school superintendent, once she got the bug to homeschool there was no stopping her -- just ask her husband! And while she started her homeschool journey intent to finish each year as quickly as...