This is part of the Traveling Through the Pages Summer Reading Adventure. If you haven't downloaded your printable goodies it is not too late to get started!
Traveling Through the Pages Posts
Did you miss any of these helpful posts? Check them out now.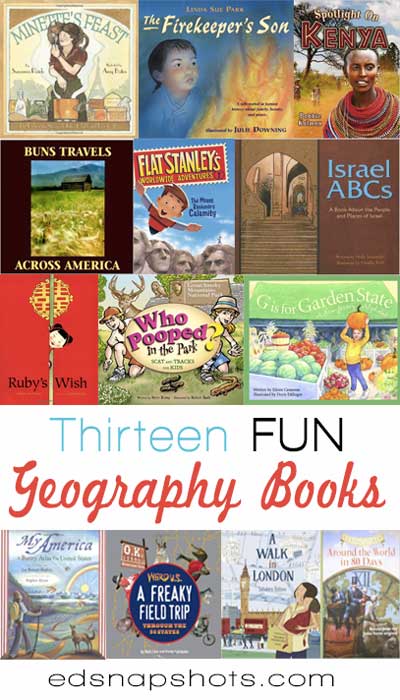 Travel around the world and across the USA without leaving your couch this summer. Our suggestions cover fiction and non-fiction titles for all ages.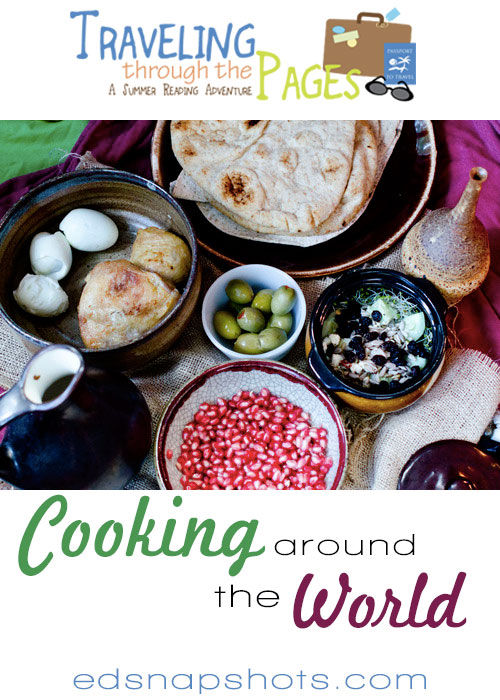 This roundup of fabulous cooking books and websites will have your tastebud traveling the world on a culinary adventure.
Read this Week
Huge Harold
 by Bill Peet – A story about a HUGE rabbit and his journey to find someplace he can be safe. A sweet rhyming tale with a happy ending that my children bring to me over and over again.
The Adventures of Thor the Thunder God
by Lise Lunge-Larsen – This one was for Benaiah's (4) fairy tale or myth square. He has very much enjoyed learning about Thor and the other Norse myths included in this collection. The stories are simple enough without too many unfamiliar names of places and people and the pictures are lovely.
Monster Chefs
by Brian and Liam Anderson – Four Monster Chefs cook for the king who has only ever eaten eyeballs and ketchup. Now he wants something different! We have read this wacky story at least ten times since it came home from the library last week. A fun read for your monster lover for sure!
Ralph Masiello's Robot Drawing Book
– For your drawing squares try any of Ralph Masiello's books. I love how simple they are for young children. My girls who are five and seven enjoyed the Ralph Masiello's Fairy Drawing Book as well.
Around the Web
Story Inspired Decor: Using Book Jacket Covers as ART! – My lovely mother-in-law enjoys buying books for our kids. Most of them are hardcover and come with a dust jacket. I have a love hate relationship with these. I sometimes tape them on but I have been known to throw some away. What a fantastic idea to cut and frame some of your favorites!
This Kid Reviews Books – I think it is wonderful anytime a kid takes a passion and is allowed to run with it. Eric Weibel (12) has been writing a kids book review blog since he was nine. He has written a book, The Adventures of Tomato and Pea Book 1: A Bad Idea
 and also participates in a link up with Susanna Leonard Hill called Perfect Picture Book Friday. Click on over and see what he's up to!
Little Free Library – I have always dreamed of having one of these in my front yard. They are the cutest little book holders around! The idea to have them in communities where people will take a book and bring a book back, the same or a different one. I was thrilled to find that our hometown does have one! Check out the map to see if yours does. If not, build one and get on the map!
A Giveaway!
And now for something really fun! We are giving away a copy of You Can't Taste a Pickle With Your Ear
!! Blue Apple Books has graciously donated a copy of this funny and informative look at all the bones in your body. 
To win it for your aspiring doctor, simply enter using the Rafflecopter below. The contest will end next Thursday at noon and the winner will be announced in next Friday's reading recap post.