Welcome to the Eight For Each State US Geography tour. I am so glad you are joining us.
Every state we have studied in our US Geography tour has been so much fun! Each new unfamiliar state begins tentatively but then suddenly takes off as we find more to look at and enjoy than was even on my lesson plan!
Enjoy your US Geography tour together with these resources. Find others? Please share with us in the comments! Thanks a whole bunch!
If you are going to take a US Geography tour this year, get these books. Check your library, ask friends, buy them used. They are well worth the investment. The number of interesting topics covered is amazing.
We love the easy-to-read rhymes and the great information in the margins. The free teacher guides are a plus too! The one for Indiana is particularly good.
Another good introduction to Indiana are the videos from Socratica and the US Embassy in Vienna.
As with the Kentucky Derby, my children were excited to see a car race. I think kids just like races of any sort.
First we talked about the differences between Stock Cars and Indy Cars or Formula One cars. Check your library for a book like this one on Indy Cars. I also found this video helpful for me.
IndyCar Racing vs. NASCAR Racing
Then we watched parts of the Indy 500.
Afterwards we made our own Indy track. We tried using magnets underneath to move the cars on top, but our cars didn't have enough metal in them.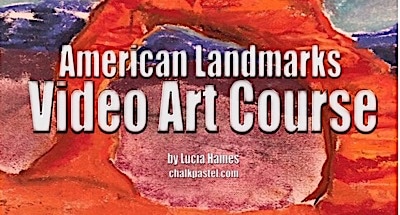 Sarah Joan got the idea to tape a magnet to the bottom of the car. This worked ok, but honestly, they enjoyed just playing with the cars on the track.
3. Bread Pudding and Other Indiana Food
Our bread pudding recipe came from The United States Cookbook by Joan D'Amico. Bread Pudding is an English dish and uses lots of eggs. Something Indiana produces a lot of!
I was concerned at first that this simple recipe would not be as good as the Chocolate Chip Croissant Pudding from Cheddar's, but it was surprisingly tasty!
For the stale bread, I tore up five slices of bread and put it in the oven on warm for a bit. Then I shut the oven off and left it there until we were ready to use it. If you think ahead, just leave the bread out overnight.
We also made Three Corn Casserole. Indiana also produces a large amount of corn. Ruth saw the recipe in Hello USA Indiana and expressed her doubt that it could taste good. Well, that is a sure fire way to get mama in the kitchen a second time for our Indiana state study. It was a dish loved by all!
We did not make Hoosier Pie, but it is famous in Indiana. The tradition began with the Shakers and Amish populations. History of Sugar Cream Pie has a great little snippet of the history of this dish as well as a very simple recipe.
This is the story of one family's journey from Pittsburgh, Pennsylvania to Jefferson, Indiana.
Instead of traveling by covered wagon, this family traveled by flat bottom boat down the Ohio River. The girls loved this story! The pictures are beautiful. The story is  simple and inviting.
The girls enjoyed this book so much they built their own flat bottom boats out of an assortment of popsicle sticks. It was a lot of fun! Ruth even gave her boat a lid.
5. Basketball
Basketball is an important sport in Indiana. In fact, the high school state tournament is a huge event! Visit the Indiana Basketball Hall of Fame if you get the chance.

Basketball was invented in Massachusetts by Dr. James Naismith. Hoop Genius: How a Desperate Teacher and a Rowdy Gym Class Invented Basketball by John Coy looks like a great resource to discover the origins of basketball.
Interested in the first woman's team? Basketball Belles: How Two Teams and One Scrappy Player Put Women's Hoops on the Map by Sue Macy is a fantastic look at the early days of woman's basketball.
More activities and books can be found on our 31 Days of Picture Books page.
6. Indiana's State Flag
In the early 20th century, the Daughters of the American Revolution held a contest for the design of the Indiana State Flag. Paul Hadley won and his design still waves today.
I thought it would be fun for the girls to design a family flag. Here are our family flags. I would love to see yours!
7. Underground Railroad
Indiana had many active Underground Railroad homes due to its proximity to Kentucky, a slave state. I thought that this would be a great time on our US Geography tour to study the brave men and women who opened their homes to others seeking freedom.
Levi and Catherine Coffin's house was considered the Grand Central Station of the Underground Railroad.
Visit the Coffin's home or watch a short video telling more about him and his wife.
Be sure to browse though the resources at the bottom of the page. I found this page about the route of the Underground Railroad particularly interesting.
There are so many books and pintrest resources available for the Underground Railroad as a whole. Below are my favorites.
Books
Activity Resources
 H is for Hoosier: An Indiana Alphabet (Discover America State by State)
 Indy Cars (Horsepower)
 The U.S. History Cookbook: Delicious Recipes and Exciting Events from the Past
 Indiana (Hello USA)
 Floating House
 Hoop Genius: How a Desperate Teacher and a Rowdy Gym Class Invented Basketball (Carolrhoda Picture Books)
 Basketball Belles: How Two Teams and One Scrappy Player Put Women's Hoops on the Map
 Freedom Train North: Stories of the Underground Railroad in Wisconsin
 The Underground Railroad for Kids: From Slavery to Freedom with 21 Activities (For Kids series)
 Unspoken: A Story From the Underground Railroad
 Doll Hospital #03: Glory's Freedom: A Story Of The Underground Railroad
 The Last Safe House: A Story of the Underground Railroad
 The Story of the Underground Railroad (Dover History Coloring Book)
 George Rogers Clark: Boy of the Northwest Frontier (Young Patriots series)
8. George Rogers Clark
Sarah Joan's state notebooking pages from Enchanted Homeschooling Mom included the George Rogers Clark National Monument. Who is George Rogers Clark? You mean you have never heard of him? Ok, neither had I until we studied Indiana. I love that I am learning right along with the girls!
 Have you been to Indiana?