Welcome to the Eight For Each State US Geography tour. I am so glad you are joining us.
Ohio may seem like any other ordinary state, but it has plenty to offer residents and visitors. We are quickly learning that each state has its own fantastic character and culture. With five zoos, Cedar Point, The Air and Space Museum, and Holden Arboretum being only a few of the many attractions in Ohio. Come along with us on our US Geography tour as we study Ohio. I am sure you will want to put many things on your list of places to see!
The Buckeye State was exciting for us because we turned it into a mini unit study on the Great Lakes. There are plenty of other states you could do this with, namely Michigan, but I thought Ohio would do nicely as a back drop to studly the largest freshwater lakes in the world.
1. Ohio Introduction
When available, we love to start our state study with a video.
We then move on to books. There are so many great informative books out there about the states. Here are a few we have been using and a few suggestions for multiple ages.

I grew up not more than three miles from the shore of Lake Erie. On our visits back home, my children have enjoyed walking the beach, playing in the waves, collecting driftwood and rocks. It is truly a beautiful region.
Ohio is bordered to the north by Lake Erie. Lakers, large lake barges, still pick up and drop off cargo at ports all along the shores of the Great Lakes.
Enjoy these resources and activities for your Great Lakes Mini Unit.
This has been one of our favorite books on our US Geography tour. Its vivid illustrations and descriptions captivate both my eight year old and five year old alike. If you have not read any of Holling's books, you are in for a treat!
While we read the story, the girls wanted to use their new found pastel skills to draw a Paddle-to-the-Sea. Thanks to Getting Started in Chalk Pastel Art, we are well on our way to loosing ourselves in this very forgiving art form!
There are so many things you can do with this book but mostly we just enjoyed reading it. The girls enjoyed following Paddle on the maps in the book as he made his way to the sea.
Try these ideas for extra enrichment.
Write a descriptive paragraph about one of Paddles adventures. What is he feeling? What is he thinking? Is he excited, scared, worried?
Make a Paddle-to-the-sea out of clay or wood. Paint and decorate him. Do you live near one of the Great Lakes? Set him on his journey!
Watch the movie!
4. Living Books
We found and enjoyed several living books as we studied Ohio.
5. Cincinnati Chili
I continue to be so very thankful for our state cookbook. We have been using The United States Cookbook by Joan D'Amico. We have enjoyed so many great foods and food facts out of this book! This time, we enjoyed Cincinnati Chili over Pasta.
Every other recipe we found for Ohio was for Buckeyes. They are certainly tasty and fun to make!
6. Rock and Roll Hall of Fame
Sarah Joan's notebooking pages from Enchanted Homeschooling Mom featured the Rock and Roll Hall of Fame as the landmark. After our Tennessee music study, the girls were very ready to delve into what makes this landmark great!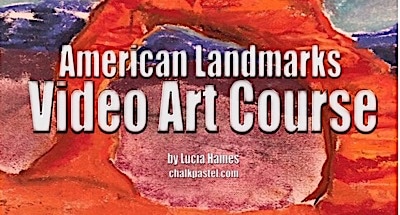 We mostly enjoyed these videos from YouTube telling about the different exhibits and memorabilia on display at the Rock and Roll Hall of Fame.
Rock and Roll Hall of Fame and Museum in Cleveland, Ohio
Rock and Roll Hall of Fame and Museum: exhibits overview.
Not necessarily someplace we would go, but it was fun to learn about.
7. Astronauts
We learned in B is for Buckeye, that more astronauts call Ohio home than any other state. Space is a fun topic to study any time. My girls also enjoy learning about the people who went into space.
8. Presidents
What fun that Ohio also has the most presidents as well. Have fun learning about nine of our presidents as you study Ohio on your US Geography tour! Click on the name of the president for a YouTube video.
 B Is For Buckeye: An Ohio Alphabet (Discover America State by State)
 Cardinal Numbers: An Ohio Counting Book (America by the Numbers)
 Little Ohio (Little State)
 State Shapes: Ohio
 Great Lakes (Rookie Read-About Geography)
 The Great St. Lawrence Seaway
 Paddle-to-the-Sea (Sandpiper Books)
 The Boy Who Saved Cleveland by James Cross Giblin (2006-04-04)
 Lentil (Picture Puffin Books)
 The Ojibwa: People of the Great Lakes (American Indian Nations) by Anne M. Todd (2002-09-01)
 The U.S. History Cookbook: Delicious Recipes and Exciting Events from the Past
 John Glenn: Young Astronaut (Childhood of Famous Americans)
 One Giant Leap
 Who Was Neil Armstrong?