Welcome to the Eight For Each State US Geography tour. I am so glad you are joining us.
The promise of beautiful, fertile farmland in Oregon pushed Americans to brave the long hard trail west. The girls experienced the hardships of the settlers through a very clever computer simulation. You might remember it as Oregon Trail.
Pin
We also explored what makes Oregon special today; from Crater Lake to Cranberries. Read on for fun and exciting activities to accompany your Oregon US Geography study.
Pin
The perfect start to any US Geography tour are these books by Sleeping Bear Press. They also have free teacher's guides on their web site. Here are a few other titles to enjoy for Oregon:
This is a fun romp of a read for any age. I think the title just about says it all. If you had to move all the way across the country in a covered wagon, what would you simply not be able to leave behind? Would you try to take trees? This book could be a great dinnertime conversation opener. Enjoy.

4. State Birds
We are enjoying looking into each state bird as yet another way to experience the regions of the US. We love looking for native and visiting birds at home and learning a new bird with each state is an easy way to add to our repertoire.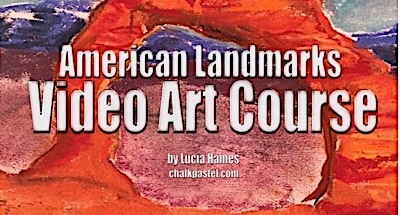 Pin
State Bird Resources
When we read B is for Beaver by Marie and Roland Smith, the girls were facinated by this lake with its two islands, Wizard and Phantom Ship. It is the deepest lake in America, but its waters only come from snow and rain!
Spend some time exploring the site, looking at the beautiful pictures, and interesting videos. Then talk about how the park came to be. Like many National Parks, someone had a vision. In this case William Gladstone Steel saw the lake and worked to make the area a protected area.
What areas around your hometown do you love because if their natural beauty? Would you like to see them protected? Why? Would they benefit others as a park? Draw or take pictures of your favorite spot and file them away to remember always even if the area does change.
6. Beavers
PinBeavers are fun creatures to study. God has given them seemingly amazing insight into how to protect themselves from predators. Sadly, these instincts were no match for early hunters. We are glad that the beaver has made a huge comeback and is still around for us to study today.

The kids enjoyed Leave it to Beavers from Amazon Prime video. Beavers by Gail Gibbons would also be a good resources for looking into Beavers a bit deeper.
7. Cranberry Cookies
Our Oregon treat idea came from The United States Cookbook by Joan D'Amico. But instead of making Cranberry Cookie Bars, we simply followed the recipe on the back of the cranberry container for a cookie version with white chocolate chips in it! YUM!
Oregon leads the nation in hazelnut production, so if you have children who like nuts, or simply enjoy them yourself, Nutella is a good easy treat.
 B Is for Beaver: An Oregon Alphabet (Discover America State by State)
Pin Oregon: The Beaver State (Exploring the States)
Pin 10 Little Monsters Visit Oregon
Pin The Twelve Days of Christmas in Oregon (The Twelve Days of Christmas in America)
Pin Apples to Oregon: Being the (Slightly) True Narrative of How a Brave Pioneer Father Brought Apples, Peaches, Pears, Plums, Grapes, and Cherries (and Children) Across the Plains
Pin United Tweets of America: 50 State Birds Their Stories, Their Glories
Pin The Sibley Guide to Birds, 2nd Edition
Pin Sibley Backyard Birding Flashcards: 100 Common Birds of Eastern and Western North America
Pin Birds at home
Pin Leave it to Beavers
Pin Beavers
Pin The United States Cookbook: Fabulous Foods and Fascinating Facts From All 50 States
Pin
I saved the best for last! Do you remember going to the computer lab and eagerly sliding in a huge floppy disc into a green or blue screen computer? And Oh' the JOY if it was your turn to use the one or two "full" color screen computers! Many of us remember fondly this game from fourth or fifth grade.
Pin
Now you can share it with your children! I was surprise at how much Ruth and Sarah Joan learned, as well as how long it took them. Plan on a good two hours at least. Enjoy talking about the hardships, decisions, and sacrifices these early settlers to Oregon had to make on their journey.