YMB #24 A New/Old Look at Memory Work: A Conversation with Kevin Vost
In this episode of Your Morning Basket we talk with Dr. Kevin Vost about the virtue of studiousness and the value of memorization. In this fascinating conversation, we are introduced to memory methods taught by church fathers that can help us today.
In the fast paced, information overloaded world we live in today we sometimes loose sight of the value of holding information in our own heads. Dr. Vost encourages us to work our memories because it is our past memories that guide our future behaviors.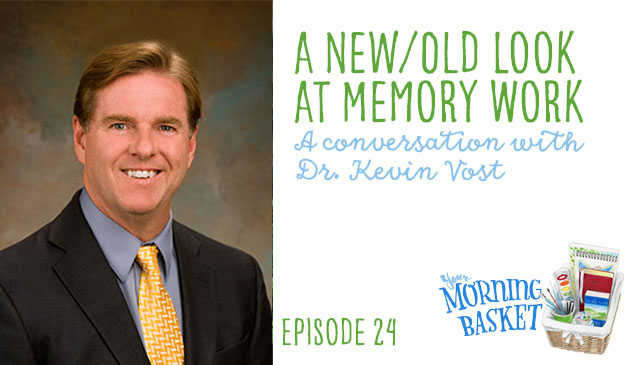 Links and resources from today's show:
&
 Memorize the Faith! (and Most Anything Else): Using the Methods of the Great Catholic Medieval Memory Masters
 Memorize the Reasons!: Defending the Faith with the Catholic Art of Memory
 Memorize the Mass!
&
[thrive_lead_lock id='33086′]
Basket Bonus YMB 24
Click here to get the Basket Bonus for episode 24, a memory work log for your Morning Time binder to keep track of all of the pieces your family has memorized.[/thrive_lead_lock]
Leave a Rating or Review
Thank you for your interest in leaving a rating or review for Your Morning Basket on iTunes. Here's how you do it:
Click on this link to go to the podcast main page.
Click on View in iTunes under the podcast cover artwork.
Once your iTunes has launched and you are on the podcast page, click on Ratings and Review under the podcast name. There you can leave either or both! Thanks so much.