Welcome to another episode of Your Morning Basket. You may remember that, early in episode 2, Pam introduced us to the "4 Rs" that make up a rich Morning Time: recitation, reading aloud, ritual, and relationship. (And if you happened to miss that one, be sure to check it out!)
In today's interview, Pam talks with Brandy Vencel of Afterthoughts about the second of those Rs, reading aloud. They discuss the subtle ways that reading aloud during Morning Time can differ from the reading we may do with our children at other times during the day.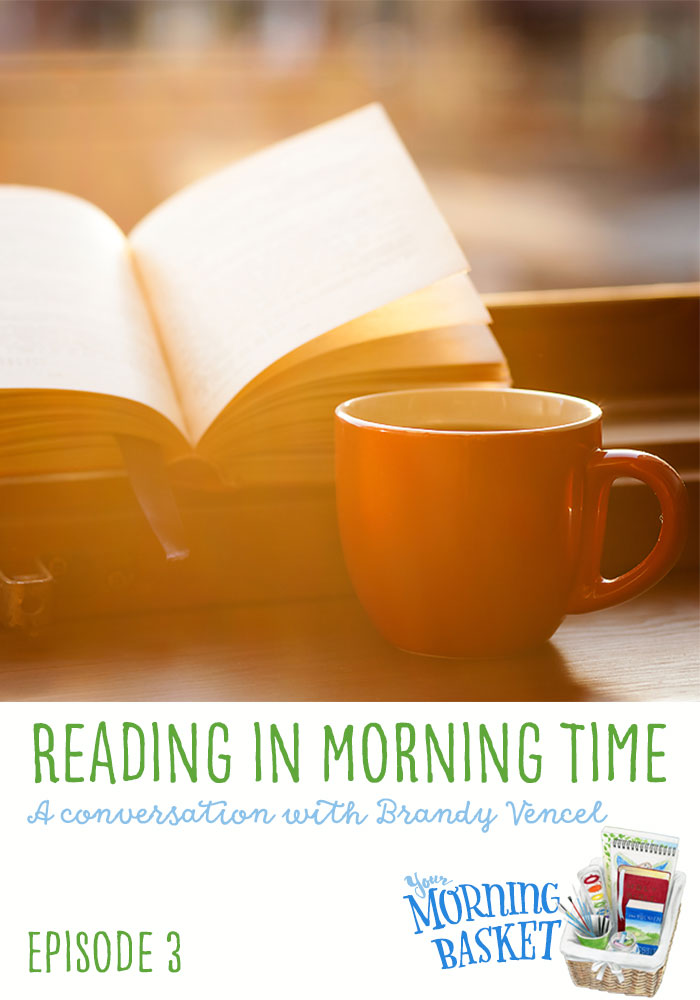 This interview is packed with great book recommendations and insightful conversation about how reading aloud can help shape our children's imaginations, give them opportunities to grapple with big ideas, and enrich their learning by pairing content with captivating stories. So sit back and enjoy!
Listen to the podcast
Brandy has provided us with a great library list of books to read in our Morning Time including many of her favorite living books. Enter your information to gain access to the Basket Bonus library.
Basket Bonus Episode 3
Links and resources from today's show:
Leave a Rating or Review
Thank you for your interest in leaving a rating or review for Your Morning Basket on iTunes. Here's how you do it:
Click on this link to go to the podcast main page.
Click on View in iTunes under the podcast cover artwork.
Once your iTunes has launched and you are on the podcast page, click on Ratings and Review under the podcast name. There you can leave either or both! Thanks so much.
Ways to Listen to Your Morning Basket
Podcasts are radio shows that you can listen to at your convenience. You don't have to have an iPod or smartphone to listen.
Listen right here on the blog. Click through to the site and click the little play button in this post.
Listen on your smartphone, iPad or iPod Touch. Subscribe via iTunes or Stitcher. I show you how to do that here.
Subscribe to get updates. If you would like to receive our weekly newsletter, which will notify you whenever new episodes are released, you can subscribe right here.