YMB #41 Why Fairy Tales are Not Optional: A Conversation with Angelina Stanford
Angelina Stanford and I started our conversation with a showdown.
"I'm going to have to limit you to an hour," I told her.
"You're going to have a hard time with that," was her reply.
Boy, was she ever right! I just wanted this conversation about fairy tales to go on and on and on. Fairy tales are a staple of many a childhood — I know I spent hours as a kid reading from Grimm and Hans Christian Anderson. Thanks to the influence of people like Andrew Pudewa I have been sharing original versions of fairy tales with my own kids for years.
But I have never looked at fairy tales in quite this way before — Angelina and I dig deep into the history, the objections, the importance and so much more. I have a new favorite episode of the podcast. You might too! Enjoy.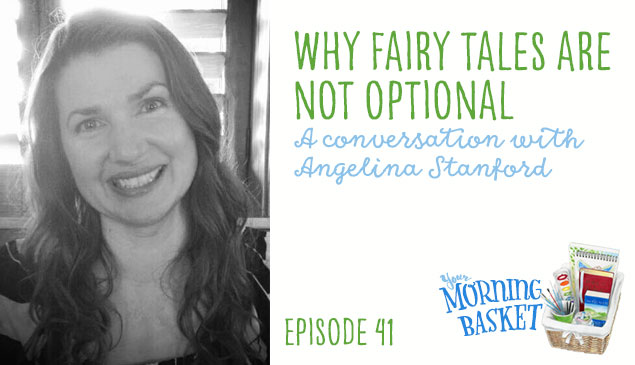 Links and resources from today's show:
Grimms' Fairy Tales
The Complete Fairy Tales of Charles Perrault
The Complete Fairy Books of Andrew Lang
The Thousand and One Nights
Leave a Rating or Review
Thank you for your interest in leaving a rating or review for Your Morning Basket on iTunes. Here's how you do it:
Click on this link to go to the podcast main page.
Click on View in iTunes under the podcast cover artwork.
Once your iTunes has launched and you are on the podcast page, click on Ratings and Review under the podcast name. There you can leave either or both! Thanks so much.