YMB #46 A Morning Time Variation: A Conversation with Mystie Winckler
In addition to your more traditional Morning Time we are hearing from moms more and more about Morning Time variations that they are using to enhance their homeschools. Today on the podcast Mystie Winckler is back talking about her Elementary Lessons.
These are a separate, mini-co-op style session her family does with another family a couple of times each week. But it also looks suspiciously like Morning Time. Check it out.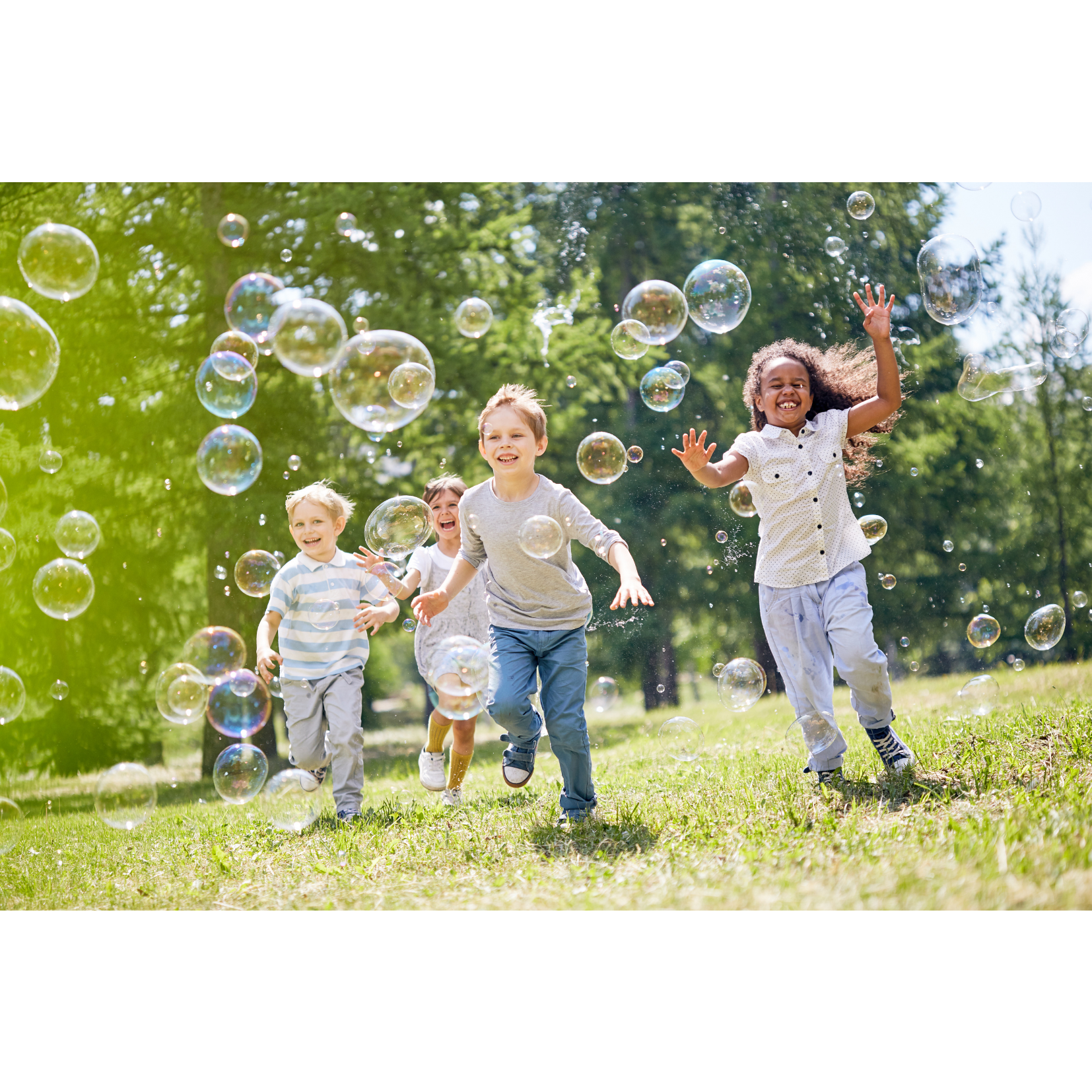 Links and resources from today's show:
Key Ideas about Elementary Lessons in Your Morning Time
Elementary lessons is a kind of mini co-op where a few families get together and share the load of homeschooling. The focus for the elementary-aged children is to do content area subjects together a few times a week. Some of the benefits are that all lessons are done as a group, the children have friends who are learning alongside them, and there is accountability for each family who is counting on the other to show up ready to learn.
Relationships are an important part of the practice of Morning Time and elementary lessons provide a similar environment. Having other kids learning with your children helps to hold everyone accountable to speak kindly and behave more patiently with each other.
Find what you want to hear:
Leave a rating or review
Doing so helps me get the word out about the podcast. iTunes bases their search results on positive ratings, so it really is a blessing — and it's easy!
Click on this link to go to the podcast main page.
Click on Listen on Apple Podcasts under the podcast name.
Once your iTunes has launched and you are on the podcast page, click on Ratings and Review under the podcast name. There you can leave either or both! 
Thanks for your reviews
Life Affirming

by Logandinco66 from United States

This podcast is amazing and has helped me so much as recovering perfectionist homeschooling mama! Pam gives so much great insight into so many aspects of life and focusing on homeschooling.

Life giving!

by lapatita5 from United States

This podcast has been so great. It's so practical and encouraging without being overly preachy or narrow. It gives ideas in a take-what-fits kind of way. I have used many of the recommended resources and ideas mentioned and been inspired by many others. Even the episodes that I found less relevant to me specifically, often had tidbits that I could use. Pam's podcasts, books, and resources have been a godsend to me in my beginning years of homeschooling, helping me discover my own way to teach my kids in a way that prioritizes what is most important to us.

You've made my school year!

by Lizzie O' from United States

Pam, My children are almost 11 and 13 and I never sent this review in! I found it sitting here. This is testimony that I am still so blessed by this podcast years later. So here it is: I wrote you an email when I first felt it placed on my heart to homeschool my now 6

Love the show!

by Startup Travis from United States

Love your content and the guests you have visiting the show! I am a huge believer in using the morning hours well. Thank you for your direction and products!

Enjoy the podcast & some thoughts…

by rufocused from United States

I enjoy listening to tips on starting and using morning time as I am just starting it this year. We have kind of done it in the past, but when you only have one child you tend to just call it bible, story time, etc… but now that my second one is old enough to join we're going to have more of a true morning time. I did notice Pam mentioned CNN ten in one episode. CNN can be pretty liberal biased in the main news, I'm not sure if they curb that in the "CNN ten", but thought I would mention the Daily Wire, which is from a conservative viewpoint (and often covers indoctrination in public schools) and could be fun to compare and contrast with CNN. Our family also recently discovered Daily Citizen from Focus on the Family which has a very Christian perspective, which has been refreshing as news can be so depressing sometimes! Just thought I'd throw that out there… but really do appreciate the perspectives and insights of these women who have been doing this for awhile!

Very helpful and pleasant to listen to.

by Heather homeschooler from United States

I have listened to many episodes of this podcast and have highly recommended it to others. It has been a wonderful source of inspiration and encouragement. Pam has a great voice and presence and I love that she does not interrupt or talk over her guests. Thank you for your hard work!

Always insightful!!

by method_money from Canada

Pam always has great great guests who bring great insights and encouragement! I so appreciate her down to earth style and ability to ask great questions! Keep up the great work!!

A wildly encouraging and equipping podcast for homeschool families.

by Eryn Lynum from United States

As a homeshool mama of four (Ages 2-9), Pam's podcast has been an increidble encouragement to me. Not only that, but I have discovered so many helpful resources for focusing on what is lovely and true during our homeschool days. I love that it is not overwhelming in nature, but instead a gentle help for moving forward one day at a time in our homeschooling adventure.

Best podcast for homeschooling/variety of topics

by Bethetal from United States

I love this podcast for so many reasons. (1) Pam is friendly, funny, humble and kind (2) She covers a multitude of topics (one at a time)- I have learned about nature notebooks, classical music study, narration, living books, Shakespeare and so much more. Whenever I have a question about a new (to me)HS term or practice, I come here to listen to Pam interview someone about it. Her interviewees have all been all-in on their respective areas of interest/expertise and I love the way she interviews/asks questions to really let the guests shine as they speak. I have changed the structure of my homeschool, found books for my kids and me, purchased materials, and found inspiration due to this podcast and I can't recommend it enough! This podcast has shaped my homeschool in so many positive ways, most of which I probably can't even articulate yet, as the changes have been done inside of me. Thanks, Pam!

Great!!!

by Eloblah from United States

I love the variety of things that are talked about on this show for homeschooling - things that I would never even think about including or doing - with easy ways to do them. Very much recommend this podcast

New home schooling mom

by A prit from United States

I am listening to the past episodes and loving it. This podcast has helped me develop my own homeschool. So many ideas!! I love morning time so much, we do a nightly family time so my husband and public school attending son. We do all the things instead of watching tv, playing ps4, and YouTube. My kids hang around me every evening asking if we are doing family time. I can tell they love it but don't want to admit it.

Morning Time Magic!

by DrewSteadman from United States

I am so excited Pam is back to her morning time focus for 2020. Our homeschool has been shaped by the rich ideas and practical wisdom shared here.

Yay! Morning time is back!

by Homeschooler in Germany from United States

I was so happy and excited to learn that Pam is shifting her focus back to Morning Time for 2020! I've missed the morning time exclusive podcast and can't wait to hear her back in my earbuds.

So excited for 2020!

by JCrutchf from United States

I absolutely LOVE this podcast and was so disappointed when I realized you were not actively producing it! I'm NOW relieved to know there is a whole year of episodes ahead! I'm beginning my homeschool journey with 4 little ones very close in age and my style falls somewhere in the Classical and Charlotte Mason. I found your podcast by chance via Instagram recommendation as I was doing research on "morning menus." Your content is beautifully philosophical but at a level most parents will be able to grasp and appreciate. Filled with truth, beauty, and goodness! Your episodes fill me up and leave me feeling inspired personally and in regards to my children's education. Everything is so good! Please don't stop producing ever again! I'll be grateful forever!

So glad Your Morning is back!!!

by alissajohn2020 from United States

So glad to have the morning basket podcast back! Thank you for bringing it back!!

So good I ran out of gas.

by JoanieHummel from United States

This podcast is awesome! It was recommended to me a few years ago by a very wise and experienced homeschool mom but I didn't start listening until I saw it come up a few more times on Facebook, recommended in various groups (in particular, episode number 41). I wish I had picked it up years ago! So much great information, I'm learning so much! Be careful though, I was so interested listening to this podcast that I didn't notice how low my gas tank was getting! I ran out of gas and as I write this review I'm stranded on the side of the road waiting for a friend to come rescue me! Happy listening!

Knowledge Goldmine

by A.J. Edwards from United States

I've just been eating up every episode of this brilliant podcast over the past few months. The guests are stellar and Pam's interview style is wonderful. She gets each guest to the meat and potatoes of their topic but it's anything but a plain meal. This is a feast for the homeschool mom's mind. I know I'll be revisiting many of my favorite episodes again and again. Feeling so inspired by each guest!

Myths and fairytale truths for homeschoolers

by Allierhn from United States

Mind blown! I'm listening to the myth podcast and it's absolutely perfect. It is answering so many questions I've struggled with my whole life. It helps me to view our curriculum and informs my teaching so much more.

Super Helpful!

by Jennlee C from United States

I can't speak highly enough about this podcast. It has been a huge inspiration and a practical help to my homeschool! Thank you so much Pam Barnhill and everyone else who contributes to this. It has been an amazing blessing to me and my children… And possibly generations to come!

Practical Inspiration

by Mamato3activeboys from Australia

Not only am I inspired by each episode of this podcast but I have actually put so many of the ideas into practice in our own morning time. Such a huge help as I seek to inspire my non-stop boys to truth, goodness and beauty. We are now memorising poetry as they jump on the trampoline and they love Shakespeare. That's a parenting win in my book!

So many great ideas!

by Parent 98765 from Malaysia

Thank you, Pam! I'm now bursting with inspiration and can't wait to start our 2019 school year with a strong morning time routine.

Joy

by Ancon76 from United States

My heart is enriched and I can't wait to learn more.

Just what I was looking for!

by Joey5176 from United States

I was looking for morning basket ideas—simple ones. These podcasts are giving me a picture of a good morning basket.

Wow!! What amazing nuggets of knowledge

by HeRo84 from United States

This is truly life changing information for me as a homeschool mother. Thank you Pam for this amazing series.

Love it!

by s chenvmv from United States

I love all of Pam's podcast but this one is prob my favorite. I love to listen to all her guest and see the different ways a morning time can be done

Excellent