YMB #46 A Morning Time Variation: A Conversation with Mystie Winckler
In addition to your more traditional Morning Time we are hearing from moms more and more about Morning Time variations that they are using to enhance their homeschools. Today on the podcast Mystie Winckler is back talking about her Elementary Lessons.
These are a separate, mini-co-op style session her family does with another family a couple of times each week. But it also looks suspiciously like Morning Time. Check it out.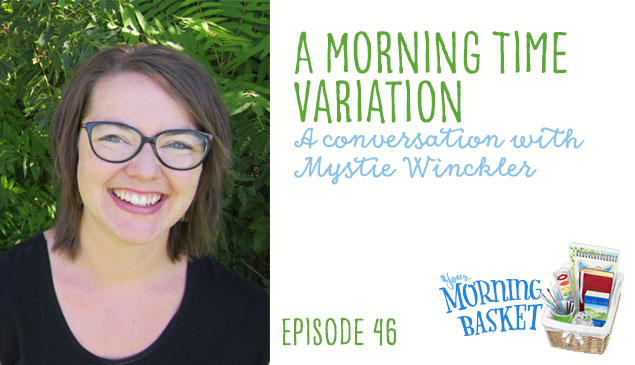 Links and resources from today's show:
[thrive_leads id='57377′]
Leave a Rating or Review
Thank you for your interest in leaving a rating or review for Your Morning Basket on iTunes. Here's how you do it:
Click on this link to go to the podcast main page.
Click on View in iTunes under the podcast cover artwork.
Once your iTunes has launched and you are on the podcast page, click on Ratings and Review under the podcast name. There you can leave either or both! Thanks so much.