YMB #50 Using the Liturgical Year as a Guide: A Conversation With Andrea Kirk Assaf
Andrea Kirk Assef homeschools on three continents as her family splits their time between Michigan and Rome as well as spending part of the year visiting her husband's family in Lebanon. Today she joins Pam on this episode of the podcast to talk about Calendar School, her Morning Time variation that includes elements of the Church year and the seasonal cycles.
Andrea has a unique take on Morning Time planning that is fascinating and inspiring. We hope you enjoy!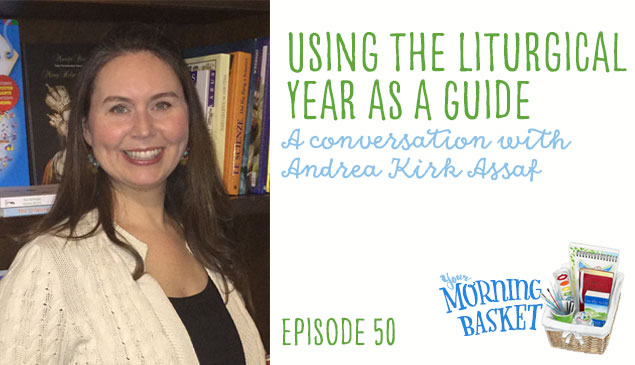 Leave a Rating or Review
Thank you for your interest in leaving a rating or review for Your Morning Basket on iTunes. Here's how you do it:
Click on this link to go to the podcast main page.
Click on View in iTunes under the podcast cover artwork.
Once your iTunes has launched and you are on the podcast page, click on Ratings and Review under the podcast name. There you can leave either or both! Thanks so much.