YMB #53 Character Education for Families: A Conversation with Heather McMillan
Welcome to a brand new season of the Your Morning Basket Podcast. We are kicking off the year with an important but fun conversation with the creator of We Choose Virtues, Heather McMillian. I love Heather's enthusiasm for helping teach kids about virtues.
Drawing on her years of experience as a teacher and children's pastor, Heather has created a system that opens a dialogue in families about good character and helps parents go beyond just securing good behavior and really reach the hearts of their kids.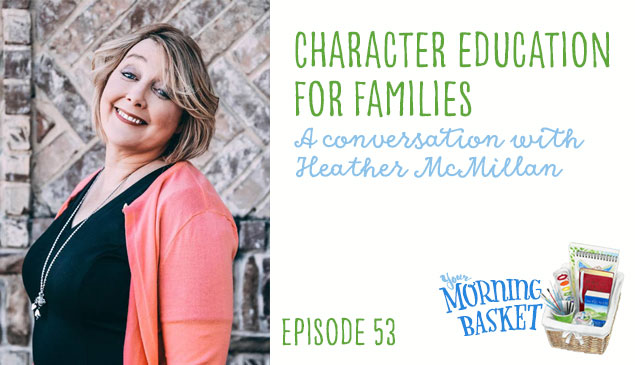 Links and resources from today's show:
Leave a Rating or Review
Thank you for your interest in leaving a rating or review for Your Morning Basket on iTunes. Here's how you do it:
Click on this link to go to the podcast main page.
Click on View in iTunes under the podcast cover artwork.
Once your iTunes has launched and you are on the podcast page, click on Ratings and Review under the podcast name. There you can leave either or both! Thanks so much.