Homeschool planning is about more than wishful thinking
The homeschool planning guide you have been waiting for. Get the direction you need without the guilt.
Buy Now
Download a Sample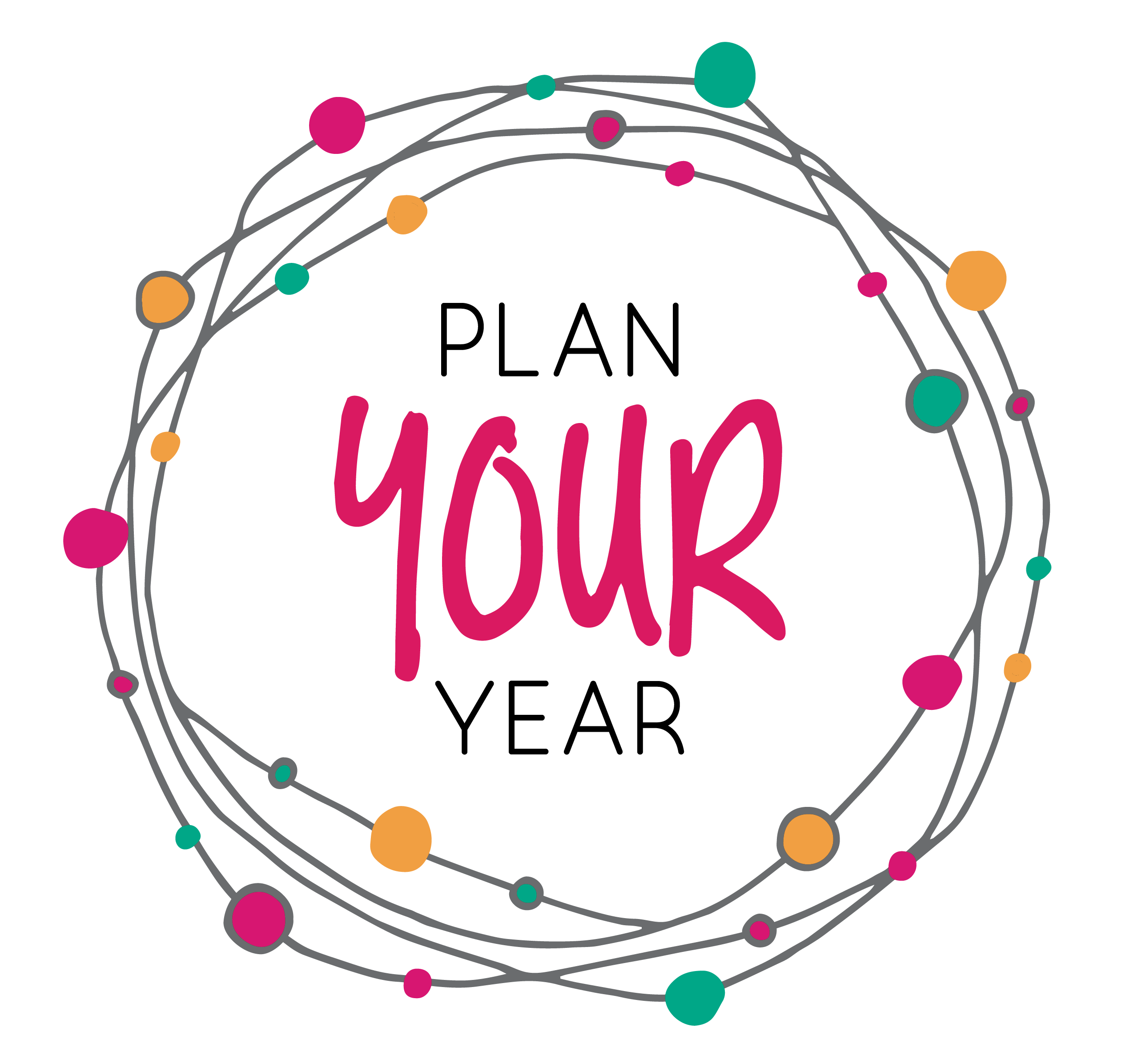 Do you worry that you won't cover the subjects that your children need?
Or maybe you create elaborate plans but never seem to be able to follow through with them. Do your lesson plans end up being a mishmash of crossed-off dates, arrows, and erasures?
You need a new way to look at homeschool planning.
Plan Your Year is a practical approach to homeschool planning that breaks free of grids and unrealistic expectations, focusing instead on the needs of the students, the teacher (yes, you!), and the busy life you lead.
What they are saying
Homeschool moms are loving the practical advice and inspiration in Plan Your Year.
When I discovered Plan Your Year three years ago, it provided the right amount of focus, function and purpose that I needed to inspire my tired and ineffective homeschool planning process. The thing I love most about PYY is its flexibility. I can use the process and forms in just the right combinations to plan the best homeschool year for MY specific homeschool year after year. It doesn't matter what type of homeschooling philosophy you have or whether you are a beginning or veteran homeschooler. Plan Your Year has truly changed the way I plan for the better and I love it!
Wendy Fuller
I'm going into my fifth year using Plan Your Year. It has become an integral part of planning my homeschool year; meeting me where my needs are at and helping me create a viable plan. I love Plan Your Year, because with it we are able to have a fruitful and productive year, and I'm not left winging or feeling guilty over an overcomplicated plan.
Meg A.
I love using Plan Your Year because Pam guides me in remembering my children are born persons. I used to start with ordering curriculum and then making our plans. Now I start by evaluating each of my children — their goals and our family vision. Plan Your Year practically helps me go from there to wisely choosing our curriculum and forming a schedule that is unique for our family.
Heather Tully, mother of 10
I have 8 kids and have been homeschooling for 15 years. Before Plan Your Year I was a chronic over-purchaser and over-scheduler. I jumped from boxed curriculum to boxed curriculum. For years I pulled together my own resources and spent hours creating the perfect plans, yet the perfect solution eluded me.
Plan Your Year flipped my planning process on its head. I cast a vision and crafted effective goals prior to hunting for the resources and curricula that would assist me along the way. Pam's planning guide helped me to keep my priorities focused as I created a homeschool plan that would meet the needs of my family and decrease my frustration. Plan Your Year revolutionized my homeschool. The plans I created resulted in better organization and a clear roadmap of where we were headed each year. That roadmap provided more consistency and peace in our homeschool days.
Laney Homan
Pam gives the tools in Plan Your Year to really dive down deep into the why behind it all.  There are countless free printable sheets out there, but if you don't have your "why" behind adding and incorporating things into your homeschool schedule, it can be hard to keep your eye on it all throughout the year.  The resources provided are treasures and of great wealth year after year in our own homeschool!  Don't forget to check out her podcasts and more too.
Madelaine Sanderson
Inside you will discover:
A step-by-step plan with action items. Complete the list and have a flexible and fabulous plan for your homeschool year ready to go in just days.
Three vital steps you can take before pulling out your credit card to buy curriculum, thereby avoiding buyer s remorse.
Practical ways to conquer the homeschool mom s biggest enemy: decision fatigue.
How to eliminate overwhelm and guilt with simple scheduling hacks. You have never seen a school schedule like this before!
Why lesson plan grids are the first step to homeschool plan failure. Learn what to use instead or how to adapt your premade curriculum grids for success with one simple step.
Ideas from across the homeschool community because one-size planning doesn't fit all–a variety of options for each planning step are included! Choose the options that fit your personality and style best.
Pam Barnhill believes that you don't have to sacrifice relationships to homeschool strong.
An award-winning educator and former journalist, she has a knack for breaking down big tasks into small, manageable steps and getting to the heart of the stories her listeners want to hear.
Pam is the host of "The Homeschool Solutions Show" podcast, rated among the top 10 for K-12 education on iTunes, and the author of "Better Together: Strengthen Your Family, Simplify Your Homeschool, and Savor the Subjects that Matter Most". She lives in the Deep South with her husband, three (mostly) awesome kids, and three slightly neurotic dogs.
Press inquiries and resources
For press inquiries contact info@pambarnhill.com.