It happens. It happens more than I like for it to. There are days that I doubt my ability to homeschool my kids. I wonder if they are being socialized enough.
I wonder if we are staying home enough and doing enough work. Will I be able to be all they need me to be in order for them to be successful at learning?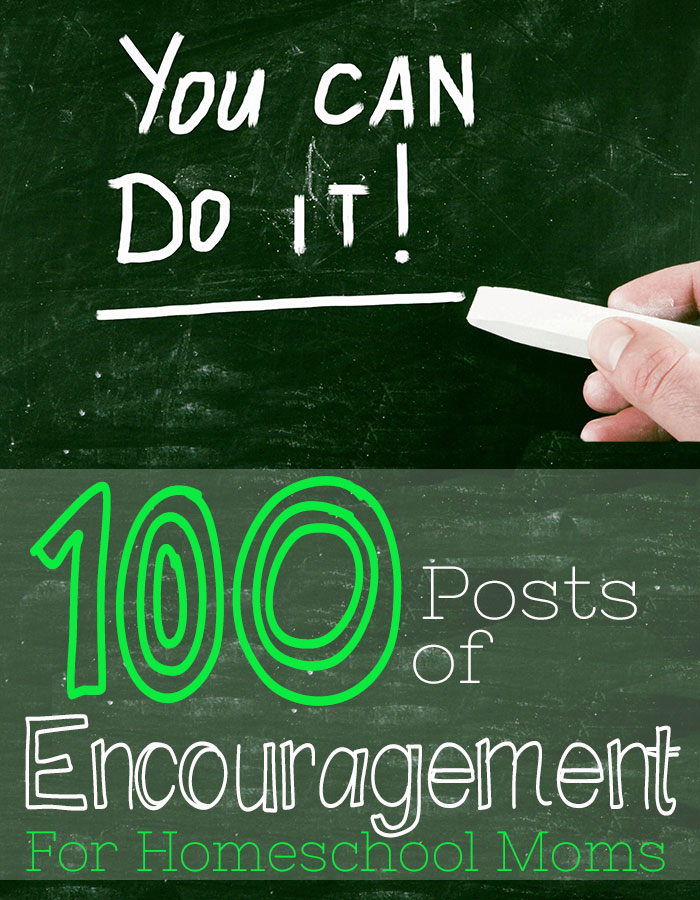 Pin
It happens to all of us. And that's a good thing.
Because it happens to all of us, we all share the same feelings. Which means that I have hundreds of homeschooling sisters who feel the same way that I do on any given day.
I love to reach out to my local homeschool group when the days get bad. I can reach them via text or Facebook for a quick commiseration or a bit of advice.
When they are not around, though, I can reach out to my comrades online — the other homeschool moms who know the pain I am going through, the feelings in my heart, the ones who have been there before.
That is what I hope this post does for you. On the days that you need some encouragement, some cheerleading, someone who understands, or some practical advice, I hope you can find that here.
When You Have a Bad Day
There are days when nothing goes right. Sometimes it's their fault. Sometimes it's yours. Sometimes blame just can't be placed on anyone and it just is. The big question is, what do you do when it happens? I hope these are helpful.

Am I (Doing) Enough?
Self-doubt plagues the homeschool mom. How can I know enough to teach my children? Am I smart enough? How can I do everything I need to do? The simple truth is, we are committed, determined educators. We will be enough. Read these to encourage you.
Practical Help
Sometimes more than a hug or some cheerleading, what we really need is a bit of practical homeschool advice. Maybe our schedule needs tweaking or we need a few tips — something we can DO to start solving the problems we face. Let these posts get you started with an actionable step or two towards success.
Comparisons and the Neighbors
Those nosey neighbors (or in-laws) who drive us crazy. The mom at homeschool group who always seems to do everything just right. Pinterest. Oy! We are surrounded by outside forces that make us question ourselves, compare, and come up short.
And yet we don't need to. Let the wisdom of these moms give you peace.
New Homeschooler or Just in Need of a Do-Over
Are you a new homeschooler or a mom wondering if you should homeschool? Do you want to step out in faith but are too scared to swim against the current? Are you a seasoned homeschooler who needs to be reminded of why you began this journey in the first place? If you are forging a new path or have lost your way and need to be reminded of the journey, start here and be inspired.
More For You
For everything that didn't fit anywhere else. For the good advice that refused to be categorized. Anything else you might need to read, I have put here. You never know which nugget might speak to one who needs to hear it most. Read and be blessed.

And there you have it, 100 (or more, because honestly I lost count) posts of encouragement for homeschool moms. Share this with your friends. Send it to the sister in your homeschool group who might need it. Read it again and again as often as you need to and know I will be doing the same. 🙂
Enter to Win!
To celebrate our 100 Posts of 100 Things, iHomeschool Network has gathered this great prize pack just for our readers. Contest ends 12/14 at midnight.
One winner will receive over $370 in these Cash and Prizes: $100 in Your choice of PayPal Cash or Amazon Gift Card from at the iHomeschool Network, $25 Gift Card from Sallie Borrink for her Learning Store, NaturExplorers Winter eBook Bundle (Valued at $26.85) from Cindy West, Preschoolers and Peace Homeschooling Bundle (2 eBooks and 6 MP3's, Valued at $26) from Kendra Fletcher, Plan Your Year: Homeschool Planning for Purpose and Peace ebook, audio companion, and planning forms from Pam Barnhill (Valued at $9.99), Encompass Preschool Curriculum Download (Valued at $10) from Kathy Gossen, $10 Amazon Gift Card from Stacey Lane, Basic Shapes for Beginners ebook (Valued at $6.99) from Heather Greutman, $50 Amazon Gift Card from Tina Robertson, $25 Zulily Gift Card from Renée Brown, .SQUILT Bundle (Volumes 1-3) (Valued at $26.99) from Mary Prather, Simple Guide to Save Money on Food ebook (Valued at $2.99) from Kyle McVay, Blue Manor Preschool Curriculum eBooks (Valued at $39.99) from Janine LaTulippe, A Pair of Mitscoots! Socks (Valued at $14) from Lauren Mirecki.
99 More For You
This post is part of the 100 Things series at iHomeschool Network. Click over for 99 more "100 Things" posts for you to explore.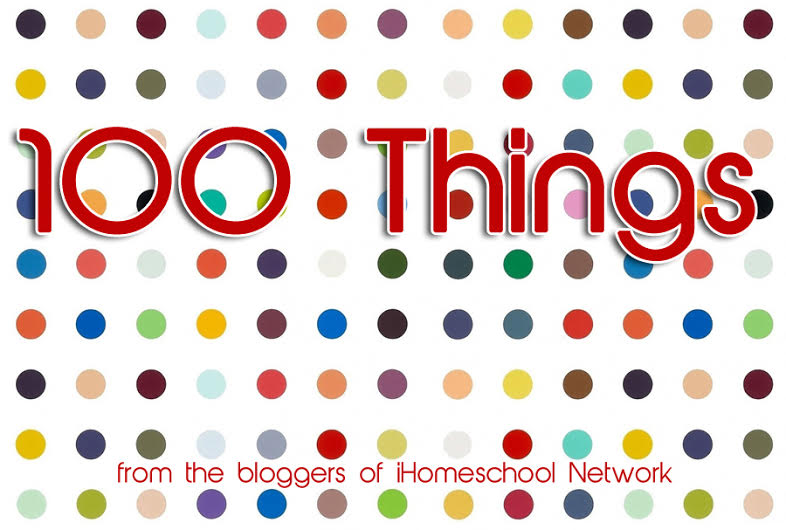 Pin