This homeschool mom gig is not what I thought it was going to be.
You too?
You probably dreamed that your days were going to be cuddles on the couch, drinking hot cocoa, while your children gathered around with rapt attention to the classic book you were reading for the second hour in a row. Every single child would be a self-motivated lover of learning because you were going to do things exactly right.
And then you actually got started.
Homeschooling is hard. Sure, there are moments of joy and accomplishment, but the every day is less glamor and more grind than you care to admit.
The five-year-old is sounding out r-a-t for the fourth time on one page.
The nine-year-old scrawls out three pathetic sentences for his "paragraph" and disappears into the backyard once again.
The eleven-year-old forgets how to do multiple digit multiplication for the third time this week.
And in the midst of this, you are emptying the toilet of all the treasures placed there by the toddler, while the laundry looms over you from the nearby hamper.
It's not what you imagined at all.
If you've ever found yourself thinking:
"I know there has to be a way to homeschool that combines loving relationships with high expectations."
"Every other homeschool mom seems to have it together better than I do."
"I've never been a teacher — how can I know how to educate my kids effectively."
Then you are in the right place.
Homeschool moms are more alike than they are different, and I bet you will fit right in with all of us who want encouragement and accountability, workable solutions minus glue and glitter, and teaching techniques that will make a difference in your day.
If you want to homeschool strong to the finish and look back on your school days with joy, connect with me here for weekly inspiration, practical tips, and encouragement.
I believe that preserving relationships doesn't have to mean sacrificing a quality education.
I believe that all homeschool moms can be their child's best teacher.
I believe that homeschool moms need mentors and community to thrive.
Join that community and let me connect you with moms who can support, encourage, and inspire as we work towards successful homeschooling together.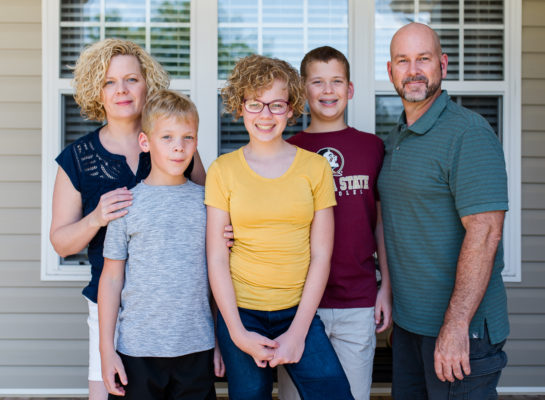 Pin
About Pam Barnhill
I'm an award-winning educator and homeschool mom of three (mostly) awesome kids. An English major and former journalist, I have a knack for breaking down big tasks into small, manageable steps and getting to the heart of the stories my listeners want to hear.
Welcome. If you are searching for resources to help you thrive in your homeschool, check out the shop where you will find exactly what you are looking for. If you are new to this gig or need to refocus your efforts, then check out my free webinar on creating a guiding vision and goals for your homeschool.
We have been blessed to work with some great (and generous) photographers.
"I believe that preserving relationships doesn't have to mean sacrificing a quality education."
Dawn Garrett
•Community Care Manager•
Dawn Garrett lives in Ohio with her husband Jason and their three always-homeschooled children, ages 15, 13, and 11. In her homeschool, they learn about God and His cosmos by studying the seven liberal arts in order to know Him better, imitate Him and His ways, and share about Him with others. Her home blog – about books school and life – has been at ladydusk for 17 years.
She is the author of the free ebook: I Am, I Can, I Ought, I Will: Charlotte Mason's Motto Explained for Upper Elementary Students.
Jessica Lawton
•Content Editor•
Jessica Lawton is a homeschool mom to five fantastically fabulous children. Her hobbies include book collecting, knitting, reading, and birdwatching. While teacher or writer was never on her list of "Things to Be When I Grow Up," she curiously finds herself doing both, and enjoying it. This only strengthens her firmly held belief that God has better plans for us than we have for ourselves.
Jessica is the author of the seasonal Morning Time plan series and also the Eight For Each State geography series with a study for every US state.
Genie Shaw
•Author, Catholic Morning Time Plans•
Genie ("Jenny") is a Catholic homeschooling mom to a rascal of 5 rowdy boys and 2 equally energetic girls, all 10 and under, deep in the heart of Texas. After the school, when not working around their little farm, you can find her busy inside listening to the works of Flannery O'Connor and G. K. Chesterton, or Brideshead Revisited  for the 15th time.
When life permits she muses about liturgical living and homeschooling with littles at BarefootAbbey.com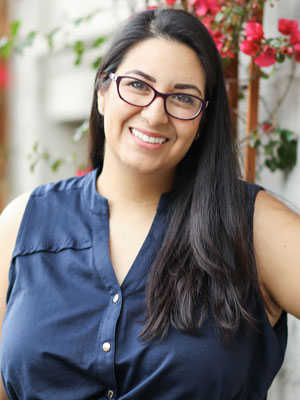 Jeanette Pascua
•Podcast Research•
Jeanette Pascua is a first generation Catholic homeschooling mom living in sunny Southern California with her husband Eric. Inspired by Charlotte Mason, she tries to make education a life for her four nature loving adventurers. In her free time she enjoys birdwatching, learning to work with new craft/art mediums and memory keeping.
Jeanette researches and writes interview questions for The Your Morning Basket podcast.
Katy Wallace
•Graphic Designer•
Katy Wallace lives in Alabama with her husband Derek and is a homeschool mom to two delightful children ages 11 and 8. Though homeschool was not in her original plan of education for her kids, she is very thankful for the path God has led them on to be able to learn more about His creation and enjoy more time together as a family.
She has been a graphic designer for 17 years and loves using her skills to create homeschool resources that encourage and inspire families.