I have been happily planning a fun summer full of activities this week — camp, crafts, VBS, and fun reading programs — when it occurred to me that the huge stack of related papers on the edge of my desk would not be going anywhere for the next two months. Oy! This would never do.

PinSo what to do with all of those papers, where to house them, and did I mention that I really needed some kind of calendar just to keep track of all the summer things that we wanted to do?
Enter the Summer Fun Binder!
Pretty cool, huh? Let me tell you how I did it.
First, this is the perfect project for using up old office supplies you have around the house. I did not buy one thing for this project, and I would encourage you to do the same. Here is what I used:
1/2″ binder – unless you are having too much fun this should be big enough 🙂
pocket folder – the more pockets for all the slips of paper, the better
cardstock – I raided my scrapbook stash
three-hole punch
I thought it would be good to have a calendar to write out all the different activities we were wanting to do. I knew writing things down by hand would help me to organize my thoughts about the jumble of activities that were available.
As I was pondering where to get a calendar printable, I realized that I already had a very nice one of my own. That one starts in July, though. So I remedied that by making a June calendar and redecorating the summer months to make them theme-appropriate! And of course I am going to share.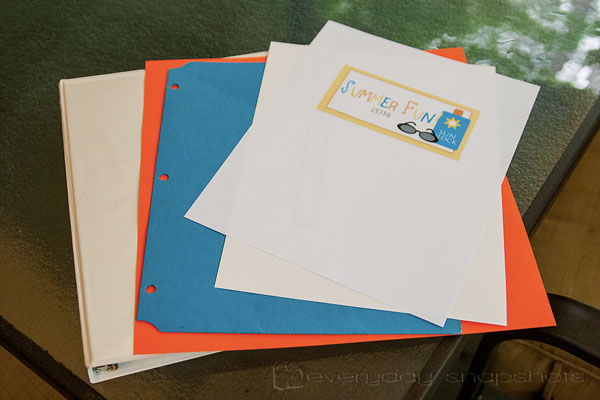 PinThe pack also includes a cover sheet and a spine. You can print the cover and just slide it into your binder sleeve or give it a bigger punch of color by cutting it out and mounting it on colored cardstock.
Inside the Summer Fun Binder
In here I have my calendar with our activities penciled in. I started by putting in the big activities — Vacation Bible School and day-camp. I also put in our regular activities on the calendar like piano and karate.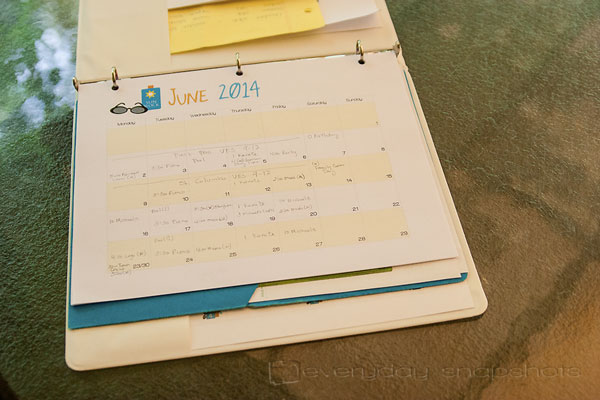 Pin
Then I looked at all the summer activity calendars I have collected over the past few weeks and started choosing which other activities would be the most fun and worth our time.
Having a calendar and all the options right in front of me made it easier to discern which activities were most worthy of our attention and which days we would need to stay home and rest some too.
Once I used all the collected calendars I punched them and put them in the back of the binder in case we have a change of plans, and I need to refer back.
So what is in the binder:
my calendars filled in with our chosen activities
event calendars from the town libraries, craft store, movie theater
summer reading material from Traveling Through the Pages Summer Reading Adventure, library, and Barnes and Noble
camp registration confirmation and information sheet
VBS registrations forms (that I still need to complete!)
Karate belt exam study sheet (since the kids are testing in June, and I need to help them study)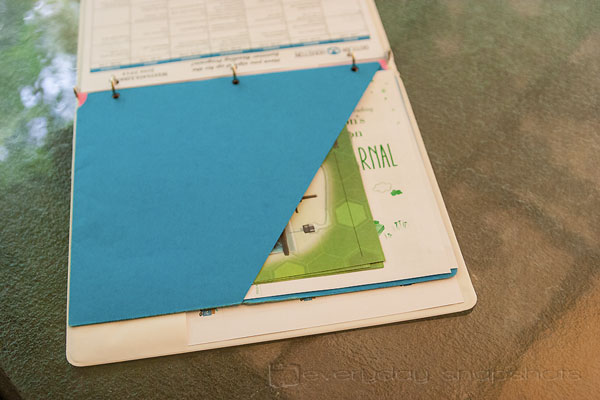 Pin
So basically anything relating to the kids and their activities for this summer. This will also be a great place to store any free deal tickets they get to local restaurants and ice cream shops. We always seem to pick up a few of those in the summer and never know where to put them to keep track.
So there you have it. A summer storage solution that is easy to grab and go, puts everything at my fingertips, and gets the clutter off the edge of my desk. Let the summer fun commence!