For most of us, there comes a time in our homeschooling when we feel like we just can't do it anymore. Today we are talking about beating homeschool burnout.
What do we mean when we say homeschool burnout? What do you think of?
I think of a mama who's just overwhelmed. She's tired, she feels at her wits end, and like she doesn't know what else to do. For me, burnout manifests as feeling like I just don't want to do it another day.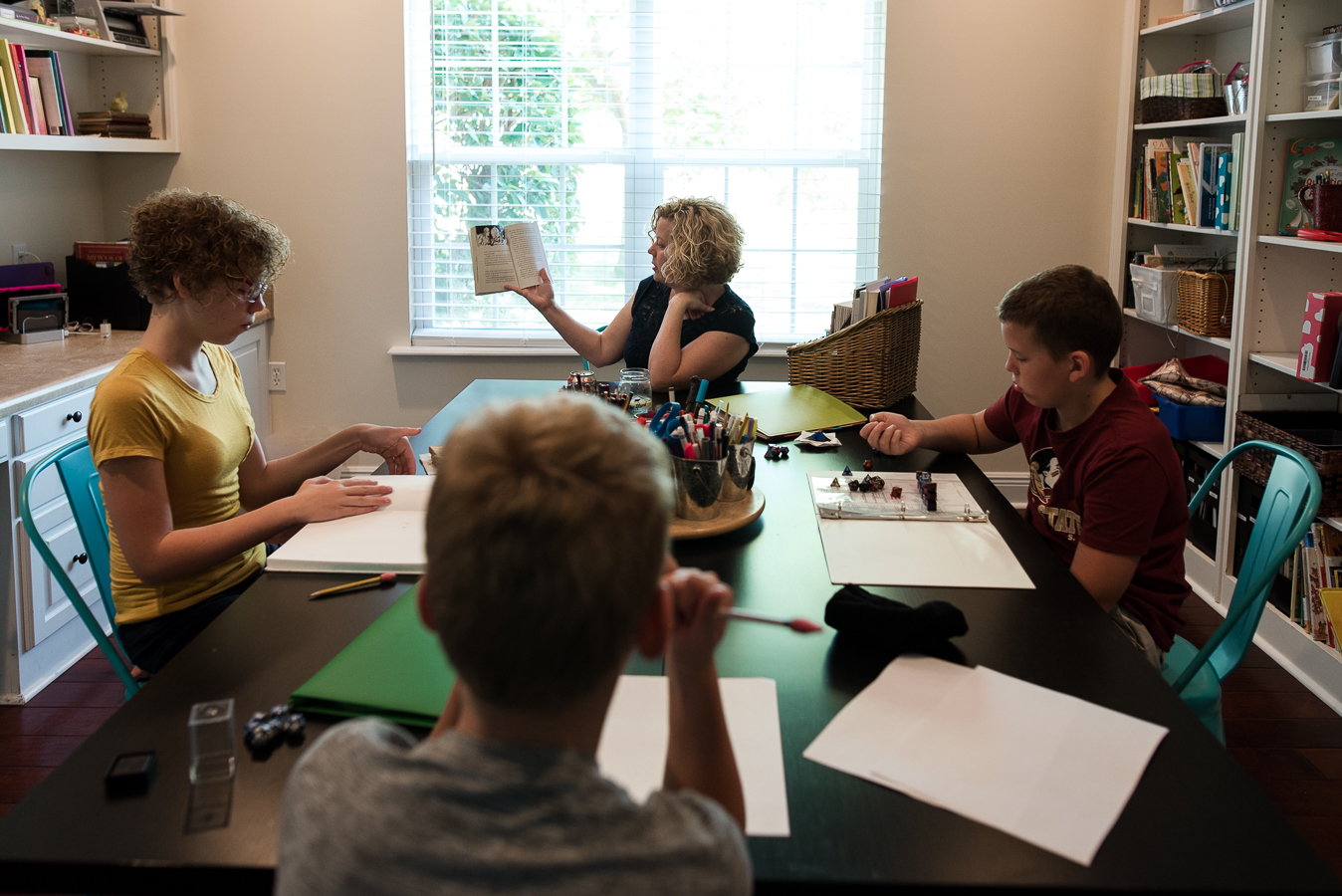 Pin
Homeschooling Is A Marathon, Not A Sprint
Knowing yourself, and accepting that there will be ups and downs in this homeschooling journey is part of beating homeschool burnout. After all, if your desire is to homeschool your child for any length of time, you need to embrace the marathon mentality. Sprinting your way through the curriculum everyday, trying to do all the extra activities, joining a co-op, maintaining your home – all the things we need to do as part of our days can get overwhelming fast.
We need a plan to beat the burnout that comes along with our day to day realities.
I think taking breaks is really important for beating burnout. So often moms feel guilty,  like they should be doing something and so they don't take any time off. When we homeschool, that day can feel so long. I think it's really helpful to know we're going to go to this point in the day and then we're going to stop. A hard stop gives everyone a chance to shift to other things, mentally and physically.
Sometimes, burnout happens because we're thinking about so many things at one time. A stopping point lets you focus on one thing at a time.
Back in the day, I remember the bell would ring at the end of my classroom time and we would have to shut the books. I would have to pick up the next day where we left off.  I didn't have the ability to keep going and keep pushing me or the kids when I was a teacher in public schools.  We just had to stop where we were and come back to it the next school day.
The same can be true in your homeschool.
Listen to the Podcast: 
The Best Way To Beat Homeschool Burnout
My absolute best secret for beating burnout is Morning Time.
Morning Time contains subjects that your family can do together that emphasize truth, goodness, and beauty in your homeschool.
Even if the rest of the day goes terribly wrong, Morning Time helps you feel accomplished. Plus, it's often my favorite part of the day!
Gathering each day with my kids is the way that I avoid burnout. It keeps us going, and it brings a lot of joy.
It doesn't have to be in the morning. I like it  to happen in the morning, but if that's not a great fit for you and your family, shift it to the afternoon. Maybe after lunch will work best. Be willing to play with the time, but try to implement a daily practice of gathering. It's a tool in your homeschool toolbox, but it's also life giving for us and our kids.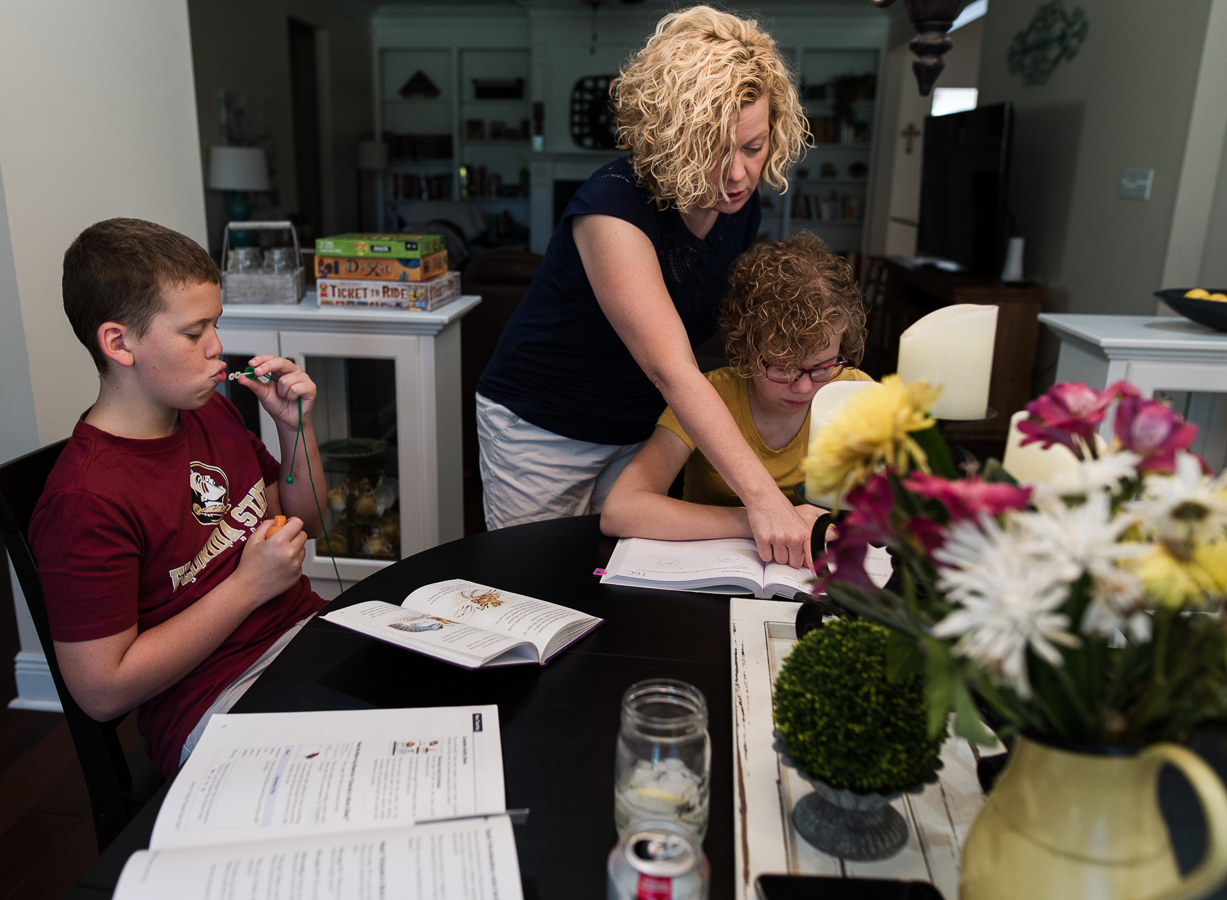 Pin
Watch on YouTube: 
Resources For Morning Time In Your Homeschool
Morning Time is when we do the delightful things. That's where I put all the things that I want to do that are not necessarily on somebody else's curriculum. These are the things that are life-giving to me and my kids, whether they admit it or not. These are the things that I look forward to, and I think the kids do too. It's the time that we do the things that keep us interested in learning even when we might not be feeling it.
It brings peace and joy into our home. This sustains me through the rest of the day.  We've slowed down and done the important things like prayer and singing a hymn, sharing a story, first. Then, we can go face our day.  It lifts up the spirit of our home. More than once, I'll have a grumpy kid come to morning time, but by the end of it, their attitudes have shifted. It helps lift me up, too.
It's the perfect antidote to burnout.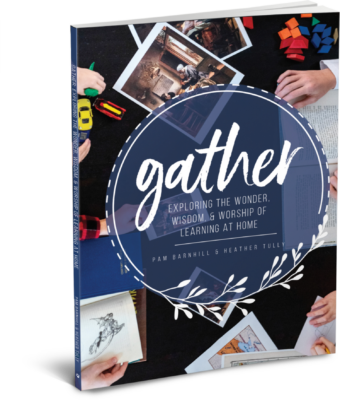 Pin
Heather Tully is a wife and homeschooling mom of 10 kids. She's also a documentary photographer and the co-author of Gather: Exploring the Wonder, Wisdom, and Worship of Learning at Home. She and I co-authored the book Gather, which highlights all the various ways families gather together in their homeschools.
Heather's beautiful photos will inspire you as you create your own Morning Time in your homeschool.