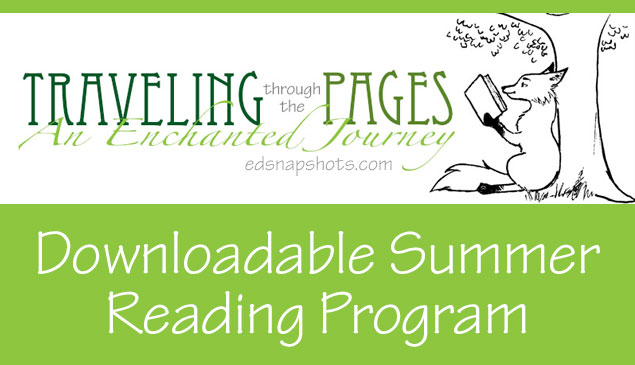 Last year's Traveling Through the Pages Summer Reading program was so well-received that we decided to do it again this year. So we are back with new artwork, new challenge pages, and some fun new additions to the program.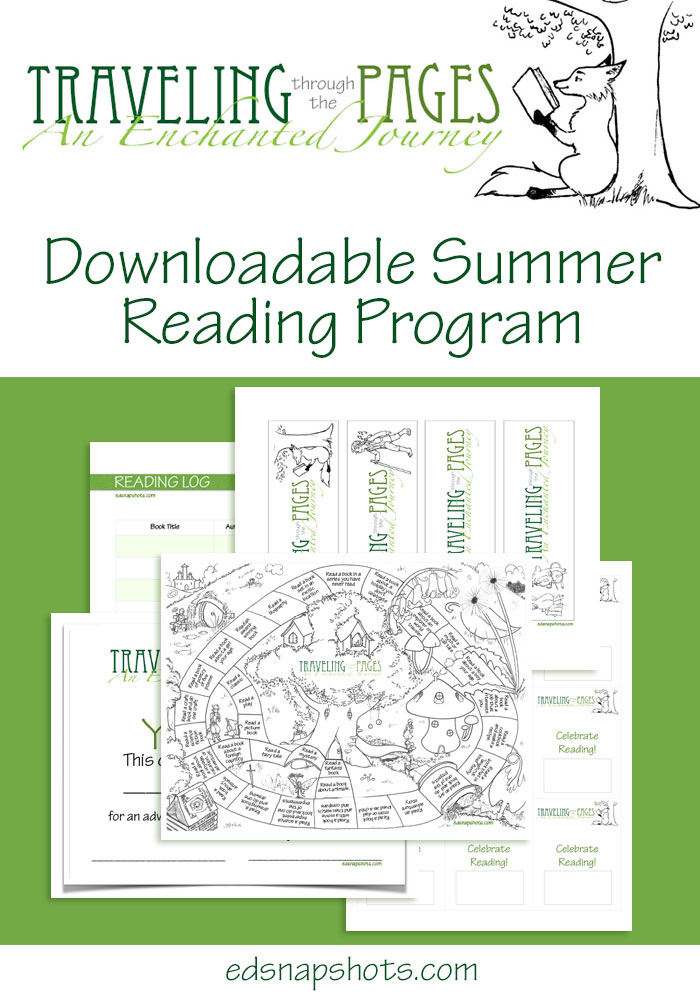 Pin
Here's how it works. Use the form below to download your reading materials. This year instead of a passport you get a fun map through an enchanted forest for your little reader to follow. The artwork was done by local homeschool teen Katherine Wever. We decided to leave it as line art so your kids could grab their colored pencils and make it their own.
Like last year we also have two versions of a reading log, certificate of completion, bookmarks, and celebrate reading prize tickets for your busy readers. The prize tickets are just the right size to cover with these scratch-off stickers. Last year we split a pack between a few families to help with the cost. They are fun, but not necessary.
You can simply have them blind-draw prize cards from a container or hang the card where they can see the prizes and the faster reader gets to choose the reward he or she wants.
Pin
We will also be posting two reading-related posts each week in June. One will be a fantastic list of book suggestions and the other will be some fun reading-related activity. We will also send out a little wrap-up email at the end of each week with links to that week's posts and other reading-related news.
Click here to go to the shop for your free download.
Summer Reading Tips
While the program is yours to run completely as you want, I have a few suggestions and guidelines to help give you direction if you want it.
Kids can start anywhere on the map. You can have them read in order or not — that is up to you. Reading in order helps them with library trips because they know which squares are coming up.
Give prizes along the way. Give a prize for every five books read or ten. Then give a grand prize for completing the entire map. (There are 31 spaces.)
Choose fiction or non-fiction. If the square says to read about an explorer or a country or anything else, you can choose a fiction book about that topic or a non-fiction one — totally up to the child. Help your emerging reader choose leveled books for his or her square and picture books are completely OK.
Feel free to read aloud a square (or all of them). If you can cross off a square with a family read-aloud then go for it. If you have a non-reader, then read them all to him or her and you share in the celebration reward.
Take as long as you need to finish (Summer doesn't end until September you know).
Sorry, but you have to provide the prizes. Do what works for your family. We like things like ice cream, a new book, breakfast out with Mom or Dad as prizes. Remember the idea is to celebrate reading. Have fun!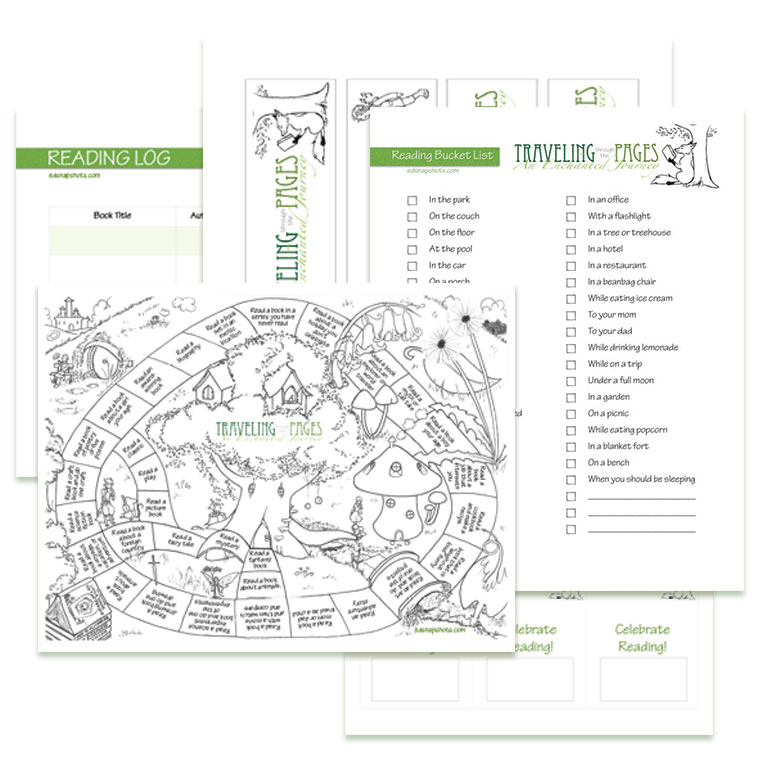 Pin
Click here to go to the shop for your free download.