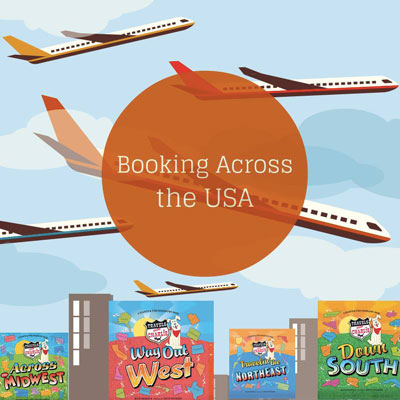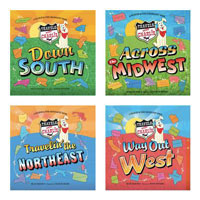 I received the book Travels with Charlie Down South from Blue Apple Books to use in this activity. Thank you Blue Apple! This is a delightful book and my kids enjoyed (cough: fought over) finding Charlie on every page.
Alabama! Where the summers are hot, the tea is sweet, and the cotton fields bloom. Travels with Charlie Down South tells us that Alabama is known as "The Cotton State." Alabama has the fields of puffy white everywhere — especially in the southern portion of the state. Yet, Alabama is not quite the cotton king that it once was, and that's a pretty cool story, having to do with a weevil, a George Washington, and the humble peanut.
If you travel to the southern part of Alabama along the 231 corridor, which thousands of tourist take to the Florida beaches each year, you will pass through a small city called Dothan. The largest city in the southeastern part of the state, Dothan has a series of unique monuments. The city of Dothan has over 50 five foot tall peanuts on display in front of local civic offices and business. You can see photos of the peanuts on this peanut parade website.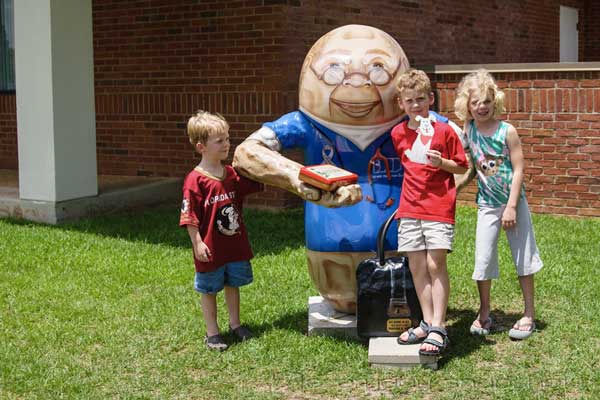 This is because Dothan is the home of the National Peanut Festival, complete with its very own Peanut Queen crowned each year. It's a fun tribute to the little nut that saved farming in South Alabama.
To get the full story, though, you have to travel west a bit from Dothan to the town of Enterprise. That town has its own statue — this one to a BUG. The bug in question is the boll weevil, a cotton pest, that once all but eradicated the cotton crop in South Alabama.
So why the honorary statue? Well, it was at this time that Dr. George Washington Carver found his hundreds of uses for the peanut and taught Alabama farmers to cultivate it. Which in turn turned out to be a better crop and made them more money than before. So the pest really was a blessing in disguise.
Peanut and bug statues — two things that make Alabama great! So if you look on the Alabama page of your Travels with Charlie Down South book, you can follow the Chattahoochee River down to Dothan to see the peanut farmer and the Miss National Peanut Festival Queen. And if you ever travel south to the beaches, be sure to stop in Dothan or Enterprise and have your photo taken with some pretty cool statues.
Other Alabama Peanut Activities to Do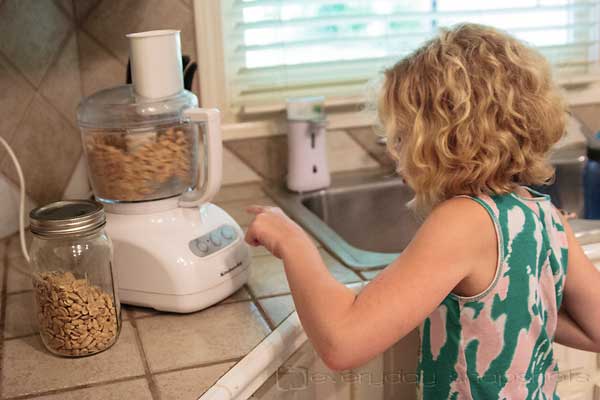 Design your own peanut. If you had a giant peanut in front of your house what design would it have? Use the outline from this peanut template to trace a peanut shape on your page. Then decorate the peanut any way you would like.
 Check out more activities for all 50 States with Booking Across the USA.