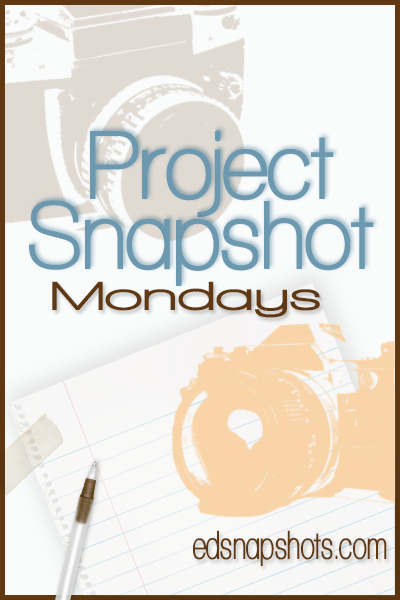 Welcome to Project Snapshot
In this space we endeavor to capture a memory with camera, just words, or both. Share a memory from your week that you do not wish to forget — a laugh with a child, a moment with a spouse, a memory gathered while alone. In time we will have a collection of memories to treasure.
My Snapshot
May has been pretty low-key for us. With Matt gone most of the month for his annual training, we have stuck close to home and worked on finishing out the school year. One of my highlights of any month is my classical mom's book club.
This month we read Keeping a Nature Journal: Discover a Whole New Way of Seeing the World Around You
 by Claire Walker Leslie. I found it very inspiring and a helpful reference to have on the shelf for nature journaling.
There was some debate on the merits of using this one with kids versus her The Nature Connection: An Outdoor Workbook for Kids, Families, and Classrooms,
 but I think both are worthy of a place on my shelf and own both!
In a break from our normal routine, the mom's met for breakfast and then headed to the local nature park to try our hand at Leslie's techniques. I DID draw — I promise. I sat with the other moms and made a nature journal entry, but I found myself drawn to take photos more.
I really think nature photography is more my speed. And without the kids whirling about, I found a freedom to move thoughtfully from spot to spot as things drew my attention and my lens.
Except I forgot my camera! So I had to be content to capture what I could with my phone.
See the moths? Hidden well aren't they? Funny thing is, I never saw the second month until I opened these photos to develop them for the web. I thought I had a photo of one moth!
Project Snapshot: Your Turn
Now it's your turn. If you do not blog, feel free to share your memory below or use the hash tag #projectsnapshot on your favorite social media outlet so we can find you there.