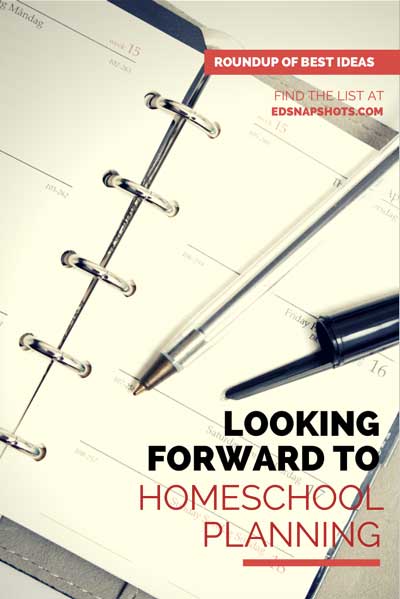 For even more posts about planning from curriculum picks, to scheduling options, to setting goals, be sure to visit my homeschool planning guide.
Memorial Day cometh, which means the end of the school year for most of us and the beginning of a summer of delights and homeschool planning.
As we enter into the season, I searched out a few inspiring and useful posts to help us finish the year strong and get started planning with a great attitude.
Finishing Strong
Before you plan anything be sure to check out Jammeril's Free Homeschool Deals — why buy when you can get a great deal for free, right? In addition to the deals, she also shares helpful posts, like this one from contributor Judy Hoch about Wrapping Up the School Year. Be sure to check these vital items off your list of to-dos before closing out your year.
If you are serious about preserving those memories, but you like to avoid clutter, also check out the Simplified Organization hangout Mystie and I did on Digital Homeschool Portfolios.
Summer Plans?
What if you're not quite done? Maybe you have some work left to complete, maybe you don't want skills to get rusty with a long break, maybe you know that without a bit of structure your kids will drive you crazy? Yeah, me too.
Brandy's Sum-Sum-Summer Term post was helpful to me as I came up with a plan to keep us focused during our summer break.
Or maybe you are just done and ready to relax. If you are looking for an inspirational read for the summer, look no further than Sarah's Teaching From a State of Rest. I've read it, folks, and it is so good that my classical mom's book club is going to spend two sessions on it — something we have never done before.
In the meantime, as you think about planning next year, try a sample or two. These posts about How to Simplify the Schedule and this one on How to Simplify the Curriculum are pure planning gold.
Homeschool Planning Season
Speaking of planning, you have downloaded your FREE planning pages, right? If not, what are you waiting for? These eleven forms are exactly what you need to craft a plan for next year. And there is a series of posts on the planning page that walk you step-by-step through how to do it.
Since two heads are better than one, I want to also link you to Mystie's also wonderful series on Homeschool Planning a Year at a Time. Even after writing all these planning posts, I know that I will be referring to her series as I work for great ideas as well.
A planning round-up wouldn't be complete without a mention of the Simplified Organization Homeschool Planning Hangout we did last month. Tons of great information in that one as well.
Finally, it is just as important to have a back-up plan for days when things just don't go how we want them to. Jamie Martin from Simple Homeschool has Tips for Creating a "Bad" Homeschool Day Routine. I would challenge you to think yours through and write it down now while things are (literally) all sunshine and roses. That way when the days hit that all the best planning just can't save, we have a back-up plan in place.
So tell me, what are your favorite resources for finishing strong and homeschool planning?