The fourth interview in the Ultimate Guide to Homeschool Methods I got to chat with one of my very favorite people, Jennifer Dow from Expanding Wisdom. Jennifer is a joy, because she makes me think about life, education, and being a more virtuous person every single time we talk.
Links and resources from today's show:
 Big Life Journal Maestro Classics The Big Book of Home Learning : Getting Started: Introduces All Major Home School Methods & Answers Your Most Frequently Asked Questions How to Speak How to Listen The Well-Trained Mind: A Guide to Classical Education at Home (Fourth Edition) The Liberal Arts Tradition: A Philosophy of Christian Classical Education Consider This: Charlotte Mason and the Classical Tradition
Audio Notes
1:10 – Jennifer's classical education journey.
6:40 – What has most influenced Jennifer's decision to give her children a classical education.
7:40 – What is difficult about teaching classically?
9:40 – What a typical day looks like in Jennifer's home.
16:27 – How to give yourself grace as a classical educator.
21:59 – Why Jennifer thinks classical education is the best way for children to learn.
24:27 – How to get started with classical education without being overwhelmed.
Free Resource Sheet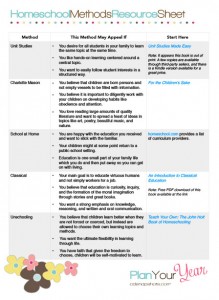 Is Classical Homeschooling right for you? As a gift to you, I am offering this free downloadable resource sheet on homeschooling methods. Find out which method might appeal to you, and the number one resource I recommend for beginning to explore each method.
And when you sign up for your free download you will be added to the weekly newsletter list so you will be notified when more audio interviews about each method are released. There will be five in all.
[activecampaign form=30]