Every day this week we are taking a look at a concept from one bestselling business or productivity book and seeing what we can learn from that concept as homeschool moms. Can we take these books designed to help CEOs in the boardroom and use them to help us be better CEOs of our homeschool? I think we can!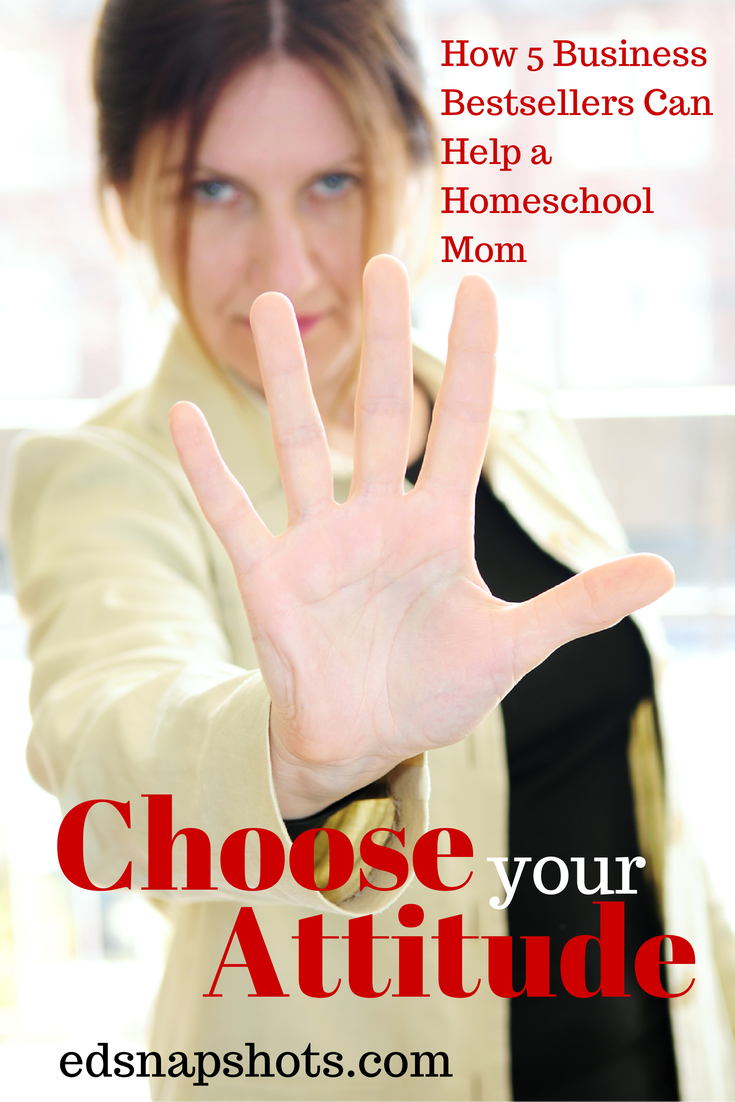 Today is our last day of business bestsellers. I hope you have enjoyed reading about these books as much as I have enjoyed telling you about them. I have to say, though, that I really saved my very favorite for last.
I was introduced to FISH! while working as a sales associate for a yearbook company. We latched onto the FISH! principles to help our yearbook advisers and staffs successfully complete the often thankless task of creating a school yearbook without totally losing their sense of humor.
FISH!
The beauty of FISH! is that it is an easy-to-ready parable of an office manager who changes her workforce by applying principles she learns from the fishmongers at Pike's Place Fish Market in Seattle, WA. The office manager is fictional, but Pike's Place is very real. The book is a good read, but even more entertaining is the 18-minute training video. If you can find access to that (maybe via a library) it is a treat to watch.
The FISH philosophy breaks down into four principles, all of which are extremely relevant to the homeschool mom:
Play
Make Their Day
Be There
Choose Your Attitude
While the principles relate directly to customer service, if you look closely you will admit that we are in a bit of a sales/customer service position as a homeschool mom. Our customers are our kids, and the thing we are selling is an education. Choosing to implement some of these principles might just make the day run better for everyone.
Choose Your Attitude
Perhaps the most striking principle for me is the one of "choose your attitude." No matter how bad the day is, how the kids act, what problems come up, when it comes right down to it I am completely in control of how I will let a situation make me feel.
I can either choose to get upset, angry, hurt, yell, stomp around, complain to others or I can choose not to. It is really as simple as that. Nothing has power over me unless I give it that power.
Ok, so no it is not always easy, but just the knowledge that things are not done to me — I choose my reaction — is horribly empowering. (Even if it can also be annoying when I remember that I only have myself to blame for a horrible mood.)
So what will it be? Everyday when faced with the good, the bad, and the ugly of homeschool reality, will you choose to have a good attitude or a bad one?
Read the Book

Authors: Stephen C. Lundin, Harry Paul, and John Christensen

From Amazon: "Filled with inspiration and timeless wisdom that will resonate with anyone in any field or career level, it's easy to see why FISH! is one of the most popular business parables of all time. People in organizations around the world use its practical lessons to improve customer service, build trust and teamwork, bolster leadership, and increase employee satisfaction. They also use the lessons to strengthen personal relationships, fulfill lifelong dreams, and realize their ambitions."
More For You
The FISH Philosophy Website – Click on "Products" and then the first video. You have to register to be able to watch a portion of the FISH training video, but I highly recommend doing so.
Action Steps
Today's printable is a super-simple one, but don't let that undermine its effectiveness. It has the potential to be the most effective of all the printables I have shared with you this week. About the size of an index card, print a sheet of these reminders for your entire family.
Use them as bookmarks, tape them to desktops, keep one in your pocket to remind you that you have the choice of a good day or bad day. Remember: "There is always a choice about how you do your work, even if there is not a choice about the work itself." Clipart for this printable by Scrappin' Doodles.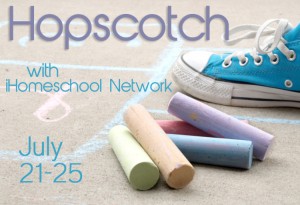 This post is part of the Hopscotch Series with iHomeschool Network. Be sure to click over to the landing page and check out the other fun 5-Day series the bloggers of iHSN have in store for you this week!