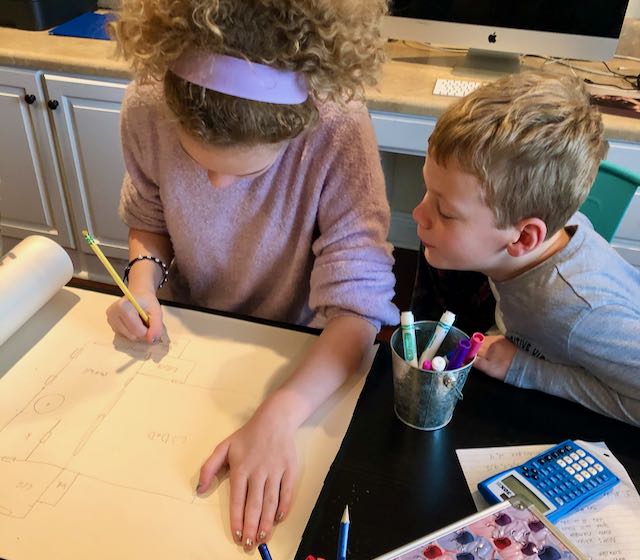 In today's episode, we have a very special guest, Olivia Barnhill, who joins her mom to talk about an exciting project they have been working on together called the Wonder World Podcast. Join us as Pam and Olivia share all the details about this fun and educational podcast, designed specifically for children. They discuss the format of the show, its kid-friendly content, and the various topics they cover, from history to food to jokes.
Whether you're looking for a podcast to incorporate into your homeschool morning time or to spice up your car rides, the Wonder World Podcast is sure to delight both children and parents alike. So, tune in and discover how this podcast can bring joy and learning to your homeschool journey.
Key Takeaways
The Wonder World Podcast episodes are around 15 minutes long and cover a range of topics, including history and fun facts.
The podcast aims to be a neutral, safe, and agenda-free podcast for children and their families.
The target age range for the show is approximately 5 to 13 years old, although anyone can listen to it.
Listening to the podcast can be a great addition to morning time or as a fun activity during lunch or car rides.
Homeschool families can benefit from the Wonder World Podcast as it adds a touch of fun and engagement to their homeschooling routine.
The podcast provides interesting facts and topics that can spark conversations and deepen knowledge outside of the episodes.
Resources
Listen to the Podcast
Watch on YouTube:
Leave a Rating or Review
Doing so helps me get the word out about the podcast. iTunes bases their search results on positive ratings, so it really is a blessing — and it's easy!
Click on this link to go to the podcast main page.
Click on Listen on Apple Podcasts under the podcast name.
Once your iTunes has launched and you are on the podcast page, click on Ratings and Review under the podcast name. There you can leave either or both!
---
Thanks for Your Reviews