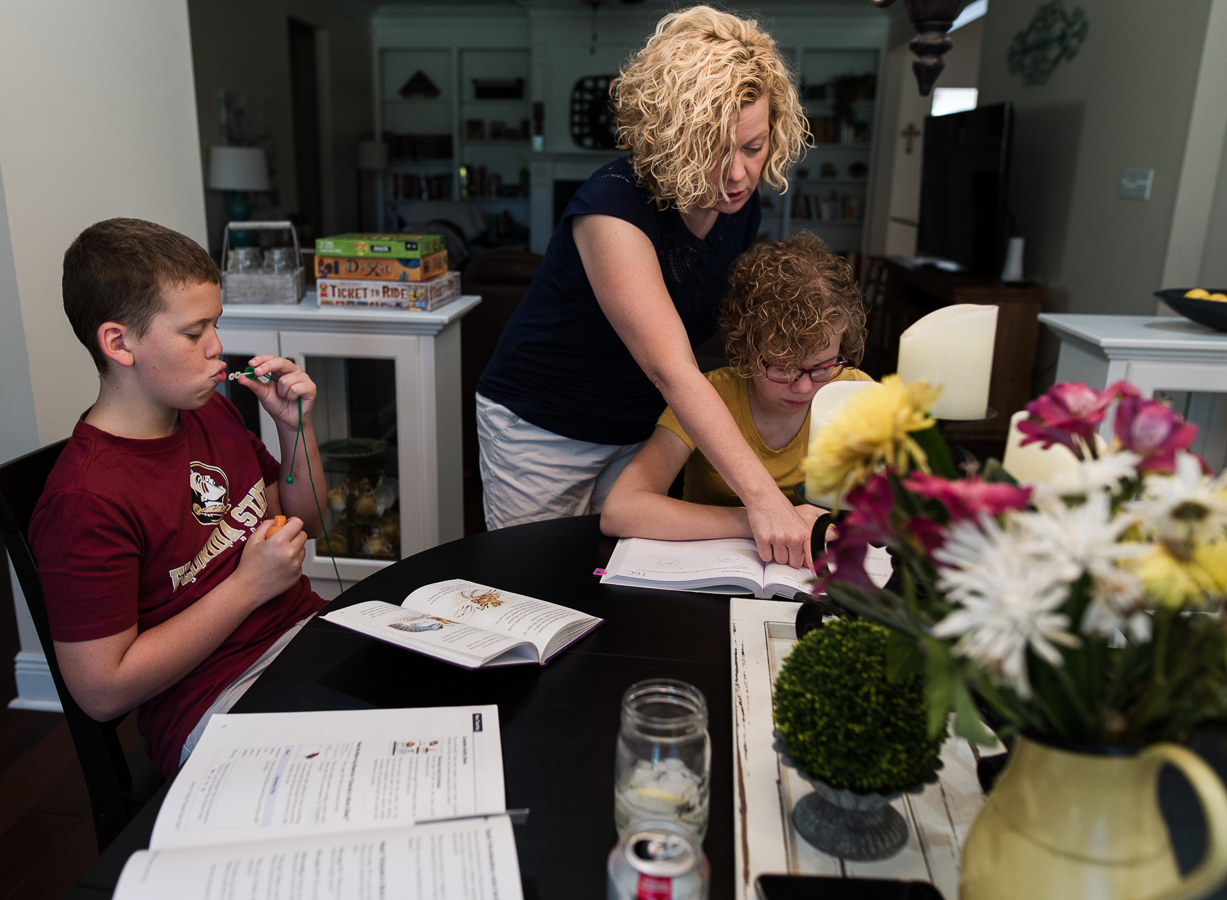 In this episode of Your Morning Basket Podcast, hosts Pam Barnhill, Laney Homan, and Dawn Garrett talk about how to make morning time work for your family.
They discuss how long Morning Time should be and why treating it as a separate activity is essential. They share their experiences and tips on incorporating different subjects into morning time, like history, science, and skill work and also give practical advice on balancing content area work with skill work, especially if you have multiple children.
The team discusses whether you should have separate morning time activities for different age groups and the importance of having designated times for everyone to come together. Join them as they give helpful advice on setting goals for Morning Time and making it a fun and meaningful part of your daily routine.
Links and Resources from Today's Show
PinAn Everlasting Meal: Cooking with Economy and Grace
PinThe New Cooking School Cookbook: Fundamentals
PinBy Patricia Polacco – The Keeping Quilt (1988-09-16) [Hardcover]
PinThe King's Equal (Trophy Chapter Books (Paperback))
PinGlitch
PinEdge of Extinction #2: Code Name Flood
PinAnimal Farm
PinThe Watsons Go to Birmingham – 1963[WATSONS GO TO BIRMING][Hardcover]
Key Ideas About the Length of Morning Time
Morning time should be seen as a separate activity, treated with importance and joy.
Balancing content area work and skill work is a challenge, especially with multiple children. Skill work is often done outside of morning time.
It's acceptable and beneficial to have separate morning time activities for different age groups if it works for the parent and benefits the child.
Identifying priorities and deciding who needs to be present for certain activities is crucial in optimizing morning time.
Setting goals for morning time, considering the ages of your children and the season of life, is an essential part of making it a successful practice.
Find What you Want to Hear
[0:04] Meet Dawn and Laney
[1:22] What are you reading in your morning time?
[11:07] How long should your Morning Time be?
[16:35] Why do homeschoolers have this question?
[23:38] Should you do math first?
[26:12] The length of morning time can change
[33:01] Morning Time with just littles?
[36:27] Your goal for Morning Time
Leave a Rating or Review
Doing so helps me get the word out about the podcast. iTunes bases their search results on positive ratings, so it really is a blessing — and it's easy!
Click on this link to go to the podcast main page.
Click on Listen on Apple Podcasts under the podcast name.
Once your iTunes has launched and you are on the podcast page, click on Ratings and Review under the podcast name. There you can leave either or both!
---
Thanks for Your Reviews