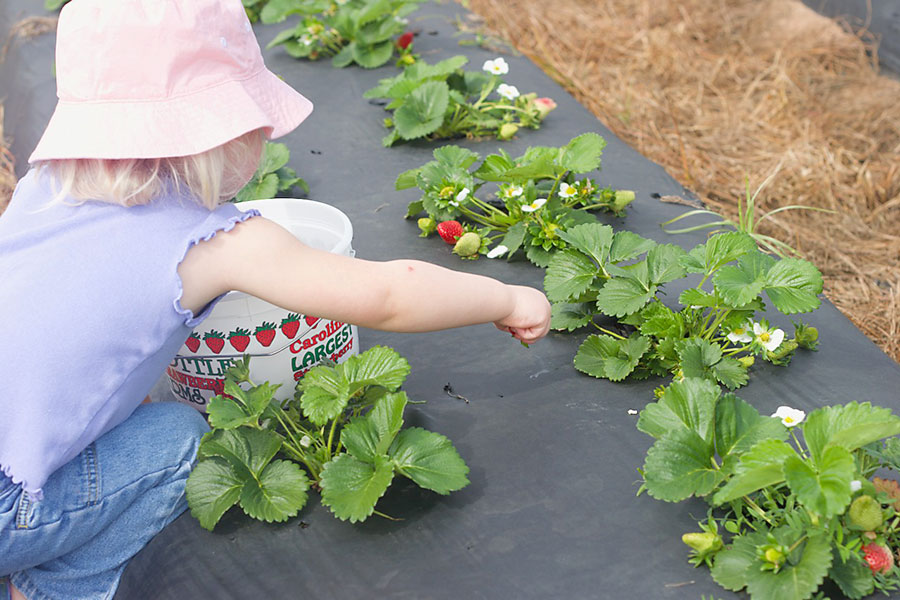 The siren's call of warm May weather beckoning us outside can sometimes make it a challenging month to homeschool in, but it is a great time to get a change of scenery and take your homeschool outside.  Whether you read on a picnic blanket, get out for a field trip, or simply add to your nature journal; embrace the lovely weather and show your children that learning can happen anywhere. We have nature study, liturgical living, food, books, and learning ideas will inspire you for a month of family learning fun.
Nature Study In 
May
The weather is getting warmer, but the days aren't at their longest yet–it is a great time to get outside and observe the night sky. Be sure to catch the lunar eclipse this month!  It can be a fun time to investigate weather too. Try keeping a weather journal as part of your nature study.
Faith Themes In The Month of May
May is the month of Mary and it is a wonderful time to renew your devotion to meditating on the life of Christ with the Rosary.
May 5 is the National Day of Prayer – Gather some friends to pray together and then fellowship together.
Visitation of the Blessed Virgin Mary (31) – Young children might enjoy playing a "Simon Says" style jumping game. They can jump like Baby John the Baptist did. Older children can memorize "The Magnificat" if they don't already know it.
Pentecost (28) – Some fun and easy Pentecost food ideas.
Food And Family Themes In 
May
May has some perennial food favorites, but my family might be most excited about firing up the grill from hamburgers.  And have a lovely Mother's Day, you are an integral part of your family!
National Hamburger Month – Make and eat hamburgers. Ask your kids if they would try any of these unusual toppings on their burgers.
National Barbecue Month –  Do some BBQ math. Try barbecue sauces from different regions.  See which one is your families' favorite.
Cinco de Mayo (5) – Enjoy a chips and salsa for snack today or have a taco bar for lunch.
Mother's Day (8) – Plan something special for mom on mother's day.
National Buttermilk Biscuit Day (14) – Make your family's favorite buttermilk biscuits for a snack or with one of your meals today.
National Chocolate Chip Day (15) – Make chocolate chip pancakes or your favorite chocolate chip cookie.
National Taffy Day (23) – Watch how saltwater taffy is made.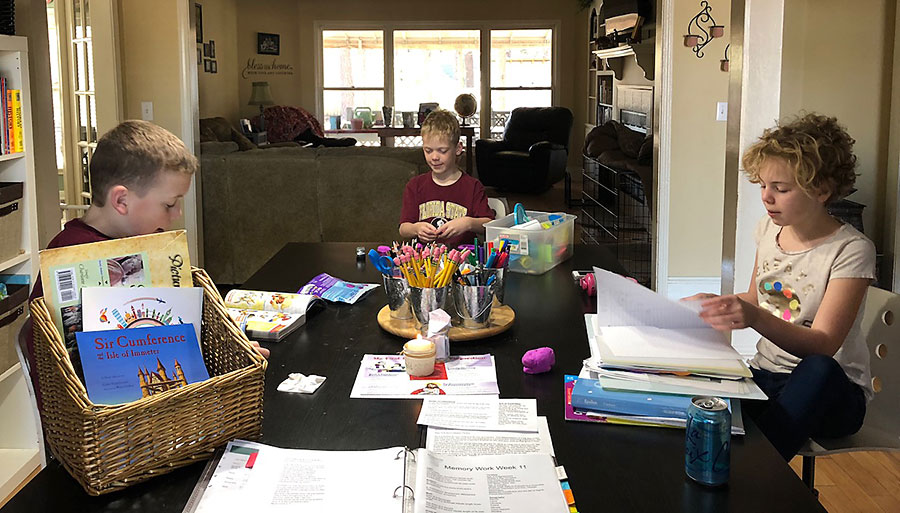 Books Perfect For May Learning
It's a great time to pack a picnic and savor a book in the outdoors. Enjoy these selections that celebrate the nature and holidays of this month.
PinMary, the Mother of Jesus
PinThe Little Mouse, The Red Ripe Strawberry, And The Big Hungry Bear
PinThis Is My Home, This Is My School
PinThe Poppy Lady: Moina Belle Michael and Her Tribute to Veterans
PinThe Complete Nonsense of Edward Lear
PinCinco de Mayo (Celebrating Holidays)
PinStar Wars: 5-Minute Star Wars Stories (5-Minute Stories)
PinFlorence Nightingale
PinIf You Give a Mouse a Cookie
PinThe Mother's Day Mice Gift Edition (Holiday Classics)
PinH is for Honor: A Military Family Alphabet
PinFavorite Nursery Rhymes from Mother Goose
PinThe How to Draw Book for Kids: A Simple Step-by-Step Guide to Drawing Cute and Silly Things
May

 Field Trips For Your Homeschool Study

Summer is getting close and this can make for restless kids that want to be out in the sun. Take your learning outside and enjoy a trip to the berry patch, try a new sport, or simply enjoy bike ride in your neighborhood.
National Miniature Golf Day (14) – Go play miniature golf  or make your own mini-golf course, and have fun playing as a family.
National Pick Strawberries Day (20) – See if there is a local strawberry farm in your area.  Go pick berries (or grab some at the grocery store) and be sure to enjoy sweet snack afterwards.
May 20th is National Bike to Work and Bike to School Day.  Take some time to go for a bike ride in your neighborhood. Be sure to practice bicycle safety!

Crafts And Activities For 
May

 Learning

There are so many fun things to explore this month!  Celebrate your homeschool, get a jump on your summer reading plans, and   take a moment to thank a nurse or a service member.
Homeschool Awareness Month – Celebrate your homeschool with a Just Because We Can Day!
Get Caught Reading Month – Make bookmarks, buy or borrow a new book, and get caught reading!  It's also a great time to download the FREE Race Across Space Summer Reading Program full of fun printables, books, ideas and helpful tips to keep your kids reading all summer long.
National Mother Goose Day (1) –  Learn about the benefits of nursery rhymes on preschool development, read aloud some nursery rhymes with your children, and do a fun Mother Goose themed craft.
National Brothers and Sisters Day (2) – Assign secret siblings and do something nice for each other all day.
Star Wars Day (4) – Listen to the Star Wars Overture by John Williams
National Nurses Day (6) – Make cards for any nurses you know. You may also choose to drop them off at your local hospital with flowers.
May 12 is National Limerick Day and Edward Lear's birthday.  Listen to these silly limericks by Lear and write your own.
May 15th is L. Frank Baum's Birthday, listen to the iconic "Over the Rainbow" from the Wizard of Oz movie based on his famous book.
Drawing Day (16) – Indoors or out try one of these fun drawing activities.
May 17th is Gary Paulsen's birthday.  Paulsen wrote Hatchet and other books on wilderness survival.  In honor of his birthday, try exploring a survival skill like knot tying or go fishing.
National Armed Forces Day (21) Write a thank you letter to  some one you know who is serving in the armed forces.

 

National Scavenger Hunt Day (24) – Incorporate a scavenger hunt in your homeschool.
Memorial Day (29) – Read The Poppy Lady: Moon Bell Michael and Her Tribute to Veterans and observe a moment of silence for those who died while serving our country.
More Monthly Themes
Want more monthly themes for your homeschool? Check out these other posts!
Enter your email to download our printable themes checklist and monthly calendar.