My life is full of good intentions.
Maybe it's because I am a first-born-people-pleasing girl. Maybe it's because I'm an eternal optimist. Maybe it's because I try to see the good in people — even myself.
But my plans — they always far outshine my realities (you too?).
The good news is that with age I have come not to really care overmuch that the reality before me only vaguely resembles the picture in my head. It's all good.
And it's also still fun to plan.
So this summer as I was putting the finishing touches on the guide and collecting all those wonderful Morning Time resources to include inside, I made quite the plan. Now, it wasn't overly ambitious, but it was day-dependent.
Which made me hesitate.
I am horrible at day-dependent. As soon as I declare that we are going to do something on a specific day, I am setting myself up for stress for sure.
Despite my best efforts to be consistent this year, there have been more than enough days where Morning Time was shortened or just plain skipped (that is supposed to make you feel better, not make me look bad, by the way) and the entire schedule was beginning to get wacky.
We had done seven weeks of SQUILT, but only three of picture study. We're about two history chapters "behind." We are never going to finish that book of poems by the end of the year now. You get the idea.
So I did what any self-respecting homeschool mom would do. I crumpled up that plan and threw it in the garbage. Who needs that kind of stress?
Then I made a loop schedule (cue angels singing here).
Pin
Isn't it pretty? My stress just melts away looking at it.
So if we miss a day completely because mom has to run to the doctor to have some weird eye-thingy checked out (true story), it's ok.
Or if we shorten a day because it's beautiful out and our friends call inviting us to the park, it's ok.
Or if the piano tuner comes and takes two times longer than you expect and we learn quite a bit about the inside of the piano but never get around to Morning Time — well that's ok too.
Because with a loop schedule, you can miss a day. You just pick it up and do it the next day.
So let me show you how this works.
Daily we do these subjects:
Prayer
Religious reading
Hymn
Memory work
Bedtime math
Geography
And if for some reason I need to cut Morning Time short for a day, then these are the only subjects we would do. But for a regular Morning Time, I would also add one to two of these subjects as well:
Nature study
History
Music appreciation
Poetry
My Book House
Picture study
Poetry and picture study are shorter — I usually pair them with music appreciation and My Book House. I work down that loop list until we have gone all the way through and then I move to the top again.
Easy peasy.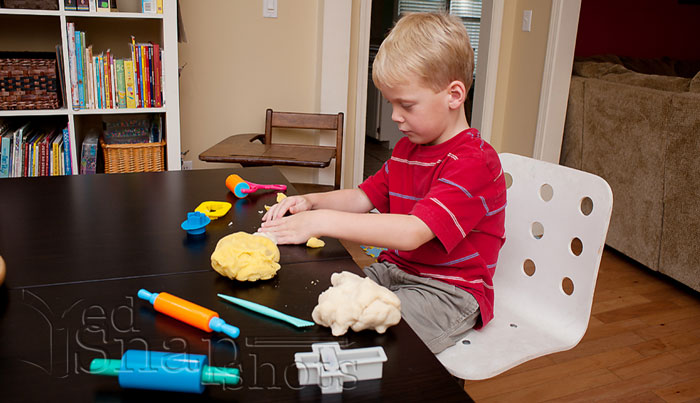 Pin
And such a stress reliever. Morning Time should never be an added stressor to your life. If it is, step back and evaluate what you are doing and make changes as needed.
If your kids hate something, then change it or chuck it. If something takes too long, shorten it. If attitudes are bad, pray for them (yours included). And if the schedule stresses you out, make a loop and live free!
Now before you ask (because I know you will), I am going to include a list of the resources we are using here at the bottom
Resources:
Prayer – Children's Daily Prayer. This is our third year using this resource and we love it. It is a prayer book for Catholic schools easily adapted to the homeschool. Modeled after Morning Prayer it includes a liturgical year snippet (saint day, feast day), responsorial Psalm, Scripture reading, reflection, and closing prayer. Takes about 5-10 minutes.
Religious Reading – The King of the Golden City. When we finish this we will move to St. Patrick's Summer.
Hymn – Selections from Simply Charlotte Mason's Singing the Great Hymns and this Catholic hymn collection.
Bedtime Math – We use the free app for the problem of the day, but there are books available too.
Geography – We do a Charlotte Mason-style geography drill. Details coming soon.
Nature study – Learning About Birds with Thornton Burgess from Simply Charlotte Mason.
History – We read from a spine to complement our history studies from our co-op. This year it is Stories of America Vol. 2.
Music appreciation – SQUILT Musical Eras Bundle. We don't always do the notebook pages, but we love all the YouTube video variations. We usually supplement with a composer biography picture book.
Poetry – Enjoy the Poems: Robert Louis Stevenson. This is a simple biography and collection of Stevenson's poems. Nothing earth-shattering, but we read and enjoy one a week.
My Book House – We simply pick up the next volume and read a little each time.
Picture study – This is where I am struggling most. I got a "curriculum" at the beginning of the year but it was just too much trouble. Now I am using some Dover cards of Monet. I am not sure where we are going next — maybe some Mike Venezia books and online exploration. Anyone have an art appreciation resource they love?
Pin
So to loop back around to where we started, (ahem) don't be a slave to a schedule of your own making. Make a new one. Use a loop. Do something to reduce that stress. Morning Time can't set a disposition for learning in your home if it is causing you to break out in hives.

Pin