Welcome to the Eight For Each State US Geography tour. I am so glad you are joining us.
Texas, the only state to have been its own country, could still pass for a country all its own and it was next in our US Geography Study. It is as big as several eastern states put together, has its own power grid, and a fierce individualistic mindset.
We had a great time studying Texas. Benaiah's favorite was the stories of the Alamo. But you know, he is a sucker for battles. Ruth thought that our chuck wagon dinner was pretty cool. Sarah Joan's pick was the stories about the cowboys we read.
1. Nonfiction Resources
We always begin our state study the same way. With a bit of information on the state as a whole. Here are our favorite books and videos to get you started.
L is for Lone Star by Carol Crane – The best US Geography studies will include these books from Sleeping Bear Press. Be sure to check out the free teacher guides on their web site. We love the vivid pictures and pithy descriptions about what makes each state great!
Exploring the States, Texas by Kristin Schuetz – Another good set of state books with more data like information. These books also have recipes in the back.
Texas from US Embassy in Vienna
2. Cowboys
Texas and Cowboys go together like a horse and carriage. What was interesting to learn about cowboys' long cattle drives were how short lived their time in Texas history was. Only twenty years after the long cattle drives began, the railroad, and homesteaders broke up the endless grazing lands of the cattle ending the cattle drive for the cowboys.
Here are our favorite read alouds for cowboys
3. Oil
Oil has a long history in Texas. My son wanted to know how plastic was made, so naturally, we looked up a YouTube video on how oil is used to make plastics. Enjoy these resources to learn more about oil in Texas.
4. Bluebonnets
The Texas state flower is beautiful. In our house, we paint and draw beautiful things that we learn about. After a quick Pinterest search, we had a good idea of how to paint this Texas treasure.
5. Chuck Wagon Dinner and Craft
Once we decided to make a chuck wagon for our Texas craft, Ruth insisted that we have a chuck wagon dinner as well. Fortunately, I had already planned a meal that would work.
We had baked potatoes, barbecued pulled pork, baked beans and a salad. Our table was decorated with the chuck wagons we had made earlier to complete or Texas themed meal.
The idea for the chuck wagon came from Confessions of a Homeschooler. You can see their pictures here.
6. Samuel Houston and Stephen Austin
Biographies are some of our favorite read alouds. Especially ones that detail the childhoods and defining moments in a famous person's life. Learning about Sam Houston and Stephen Austin are a must for any US Geography study of Texas.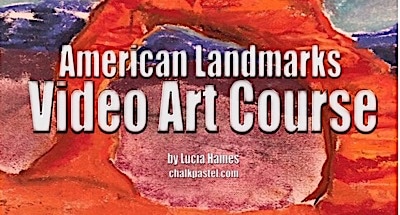 7. The Alamo
As I was reading one of our Alamo books to the girls, Benaiah comes hurdling into the living room shouting, "Is that about a battle? Can I listen PLEASE?" Bet you can guess my answer. He loved everyone of these books. And we read them all. It will be a long time before we need to be reminded to "Remember the Alamo."
8. Other US Geography Studies
L Is for Lone Star: A Texas Alphabet (Discover America State by State)
Texas: The Lone Star State
Cowboys
Cowboys and Cowgirls: YippeeYay!
It Happened in America: True Stories from the Fifty States
The Cowboy's Handbook: How to Become a Hero of the Old West
Spindletop Gusher: The Story of the Texas Oil Boom
Bluebonnet at the East Texas Oil Museum
Make Way for Sam Houston
Stephen F. Austin
Susanna of the Alamo: A True Story
Battle of the Alamo
The Boy in the Alamo
What are you favorite US Geography studies from around the web?