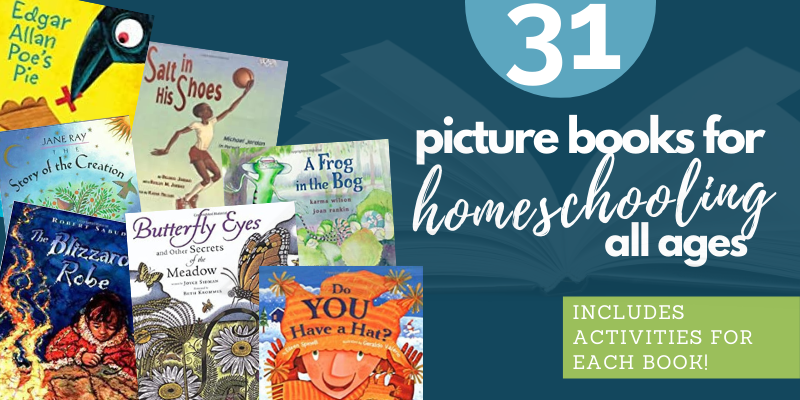 As part of our 31 Picture Books For Homeschooling All Ages series, we have chosen kids' books with vivid language, interesting stories and striking artwork to appeal to every person in your family. Dahlia is one of our favorites!
Our book posts also include a few activities — some simple, some more involved — for your entire family to enjoy together. Or not! Reading the book is enough in itself if that is all you want to do.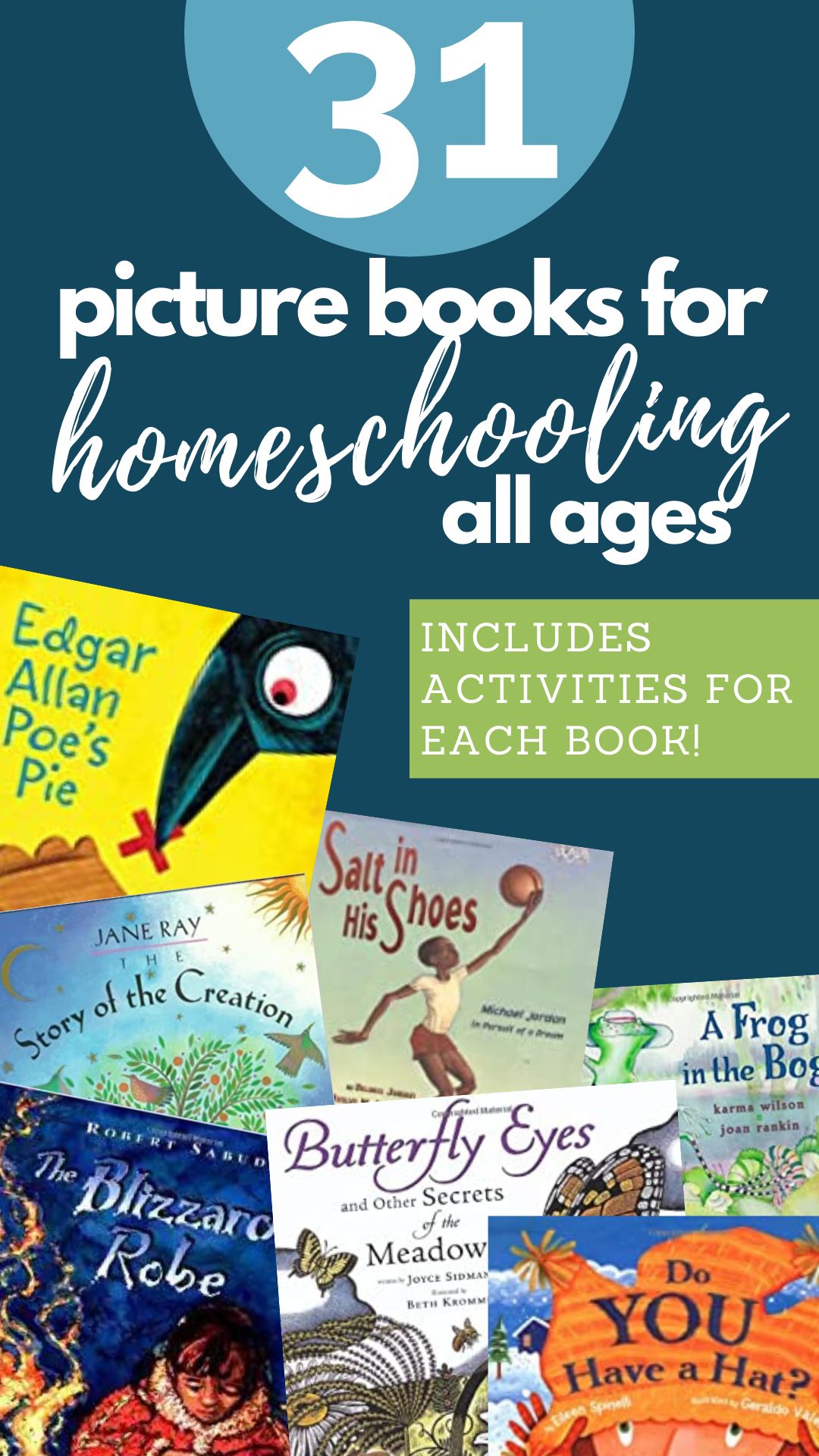 Pin
Snuggle up and enjoy a picture book or two together as a family. It may be the highlight of your day.

Dahlia Picture Book Details
PinBook: Dahlia
Author:  Barbara McClintock
Illustrator:  Barbara McClintock
Charlotte, a girl who loves playing outside, making mud pies, collecting treasures and climbing trees is sent a sweet little doll from her Aunt. Not entirely sure what she is going to do with such a thing, Charlotte continues her play and brings the doll, whom she names Dahlia, along.
By the end of the day, Dahlia is worn and torn, but now a treasured possession of Charlotte's.
My kids love this book! Even my son loves to look at the pictures of Charlotte's bedroom where bird's nests, shells and mushrooms are displayed. The bedroom scene makes me wonder if Charlotte was named for Charlotte Mason. The pictures are soft and inviting but also very detailed.
Dahlia Homeschool Activities
Pin
#1 – Charlotte loves to make mudpies with Bruno, her bear, and Dahlia. Make some tasty ones for desert! Simply mix up some chocolate pudding, add some crushed chocolate cookies and let your kids dish them up into small bowls! YUM!
#2 – If heading out into the back yard for the mess is more your style check out this fabulous book! Mud Pies and Other Recipes by Marjorie Winslow. There are real recipes for interesting creations using real outdoor ingredients!
#3 – I loved this birthday party idea from Nicole on Tikkido that uses Mud Pies and Other Recipes. What fun!
Picture Book Lists For Homeschooling All Ages
 Looking for more picture book resources for your homeschool? Download our printable library and book list below!