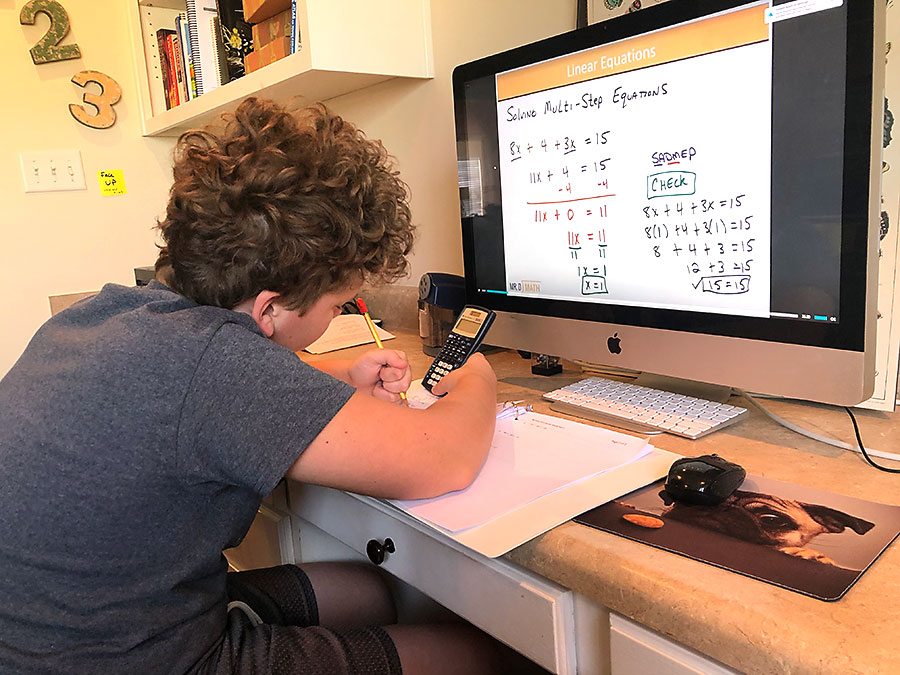 One of the best things about my job and all the years I've spent in the homeschool community has to be the access I have to truly excellent programs. Without dropping any names, I often am able to discuss curricula with the actual creators of the programs and get insider information on just what makes a product so good.
One of the programs that has consistently come up over the years is Mr. D Math. Friends, colleagues, and educators have all been raving about Mr. D. While I trust and respect my friend's opinions, I couldn't understand how people were getting so excited over a math program. That was until I decided to try it out in our own homeschool.
Note: I received the Mr. D Math Pre-Algebra class to review for free. My opinions on the program are my own.
How Does Mr. D Math Work?
Much like myself, Dennis (Mr. D) is a former public school teacher. He left the public school system in order to develop an online program for all levels of high school math, approaching and explaining math as a language to be understood and incorporating problem-solving techniques that extend beyond pre-cal. His unique perspective and presentation have even taught me a few things I didn't know before!
Mr. D's math classes are completely online. We chose a self-paced program that allowed us the flexibility of taking more time when we needed help grasping a concept, not worrying about deadlines, and working quickly through what was easily understood.
While I do oversee the kids' use of the program, it is almost entirely student-driven. The first videos even include instruction to the student on how to set up their accounts, submit their grades, and more! This is an excellent solution for parents who are juggling homeschooling in a large family or parents who just do not enjoy math.
Pin
My kids log on to the computer and watch the video lessons that are available to them at all times. If a question comes up that is a little tough, they have the ability to go back and revisit the lessons in order to get more understanding they may have missed out on before.
Not only can students review the videos, but there are also weekly homework help times where kids and parents can chat with an actual, real-life teacher to explain whatever concepts may be particularly difficult. Knowing that there is help available is so empowering, completely eliminating the fear of veering off course and being left behind.
Periodic spiral quizzes in the Mr. D Math program include questions incorporating previous concepts into more recent lessons so that the student is continually putting their math to use. Rather than memorizing formulas and moving on, Mr. D Math works to learn and speak math in a way that is fluid, continuous, and incredibly useful.
My kids have gained a deeper understanding than what I'd ever hoped they could from an online classroom! Mr. D math manages to be gentle yet deep, informative without being overwhelming, and independent yet supportive.
What Does Mr. D Offer?
With such a successful and well-loved math program, Mr. D has expanded his course offerings to include virtual classrooms teaching American Sign Language, flamenco guitar, writing, and even SAT bootcamps. Beyond the classes that are completed, though, the support offered by Dennis and his staff is unparalleled. It's like homeschooling with a staff of teachers at the ready.
Gone are the days of kids watching videos and fumbling their way through practice tests or finding ways to manipulate a self-paced course to end early. Mr. D offers his classes in three different ways, allowing students and families to learn in the way that best fits their situation. Virtual classrooms meet once a week online, having real-time discussions and lessons.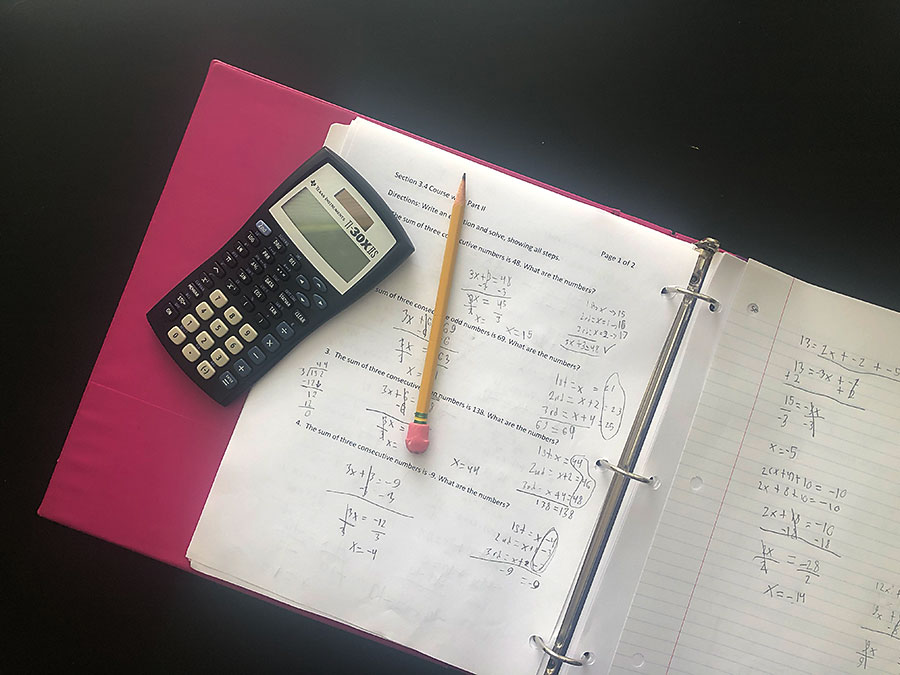 Pin
The self-paced courses, like we chose, allow for learning at any time, while still making tutors available through the homework help times.
Or, if you're just so excited about Mr. D Math and can't get enough – or feel more comfortable with in-person support – you can join a live Mr. D co-op in your area!
Who Can Use Mr. D?
Because of the flexibility of courses and an incredible amount of support offered by the staff at Mr. D, just about any family can use his program. The self-paced options are ideal for both struggling and gifted students, allowing more or less time according to their individual needs. No feeling left behind in a class that moves forward or waiting around when the concept is mastered.
The self-paced programs are also ideal for those with changing schedules, families who can't commit to a specific time slot each week, or families with lots of other littles to work with. Working parents can have math class whenever they want, and students can learn as much math from the backseat of a car as they can a classroom.
Any student ready or wanting to dive into pre-algebra can begin, regardless of age or "grade." If your young math whiz wants to keep barreling ahead, let him. If your older student has gotten a little behind or needs to re-lay some foundations, they are able to select the courses right for them. There are no arbitrary age limits in Mr. D's classroom.
The virtual classrooms are ideal for those students who are energized by engagement. If your child just loves math, he'll really enjoy the discussions and lessons taking place in real-time, or if you feel more comfortable with a struggling learner having an expert there to watch them process lessons, that's available without needing to leave the comfort of your home.
No matter which delivery method you decide on, you are still offered the support of real tutors, ready to help your child learn whatever is proving difficult.
While many online courses can leave a lot to be desired, using cheesy graphics or impersonal lessons, Mr. D's Math lessons are engaging, entertaining, and incredibly educational.
I completely understand the hype and love for the program now, and cannot wait to hear of your success stories once you've tried it out, too. Be sure to browse his entire catalog and load up on all the courses you can, because you will not regret introducing Mr. D into your homeschool. Go check it out today!