The summer is ending all too quickly and it's time for homeschool moms to finalize their preparations for the year ahead. For many moms, this includes organizing their workspaces as well as their plans for the year.
We've gathered some great ideas from fellow homeschool moms that will inspire you as you continue to prepare for the year ahead.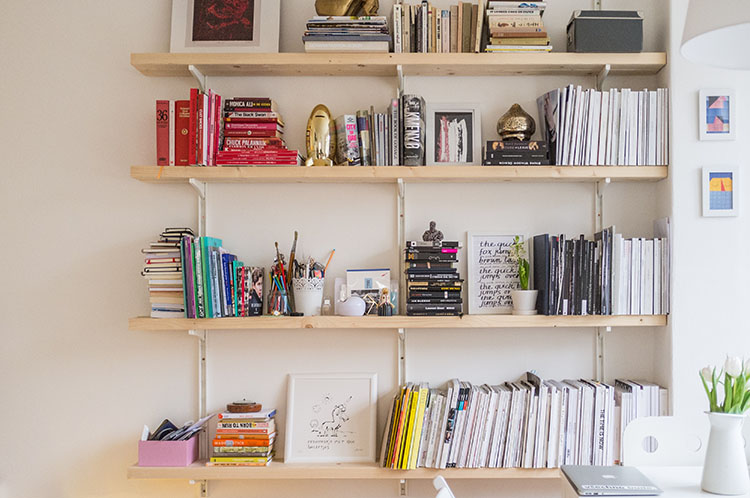 Pin
Organizing Your Homeschool Space
Organizing Your Homeschool Space by Kimberly at The Organized Homeschool
"Homeschool Rooms are probably as varied as the homeschoolers who use them, but we have searched around and tried to put several homeschool room ideas into one place for you to enjoy and gain inspiration from."
Frugal Homeschool Organization Tips by Sara at Heart and Soul Homeschooling
"Frugal homeschool organization tips can help save your sanity when things feel chaotic and you don't have a huge budget for fancy organization tools. These ideas will get the homeschool organization job done without breaking the bank."
Organizing Your Homeschool Plans
Planning for the Non-Planning Homeschool Mom by Lynna at Homeschooling Without Training Wheels
"Of course, moms who have been at this gig (and who have been planning for it) a lot longer than I have will know that is not what it means to homeschool plan over the summer. It's not about filling in little squares on a calendar or lesson planner which will then taunt you as the whole schedule has to be shifted and adjusted over and over and over again.
Instead, planning over the summer is like putting soda in the fridge so it will be cold when you go to drink it."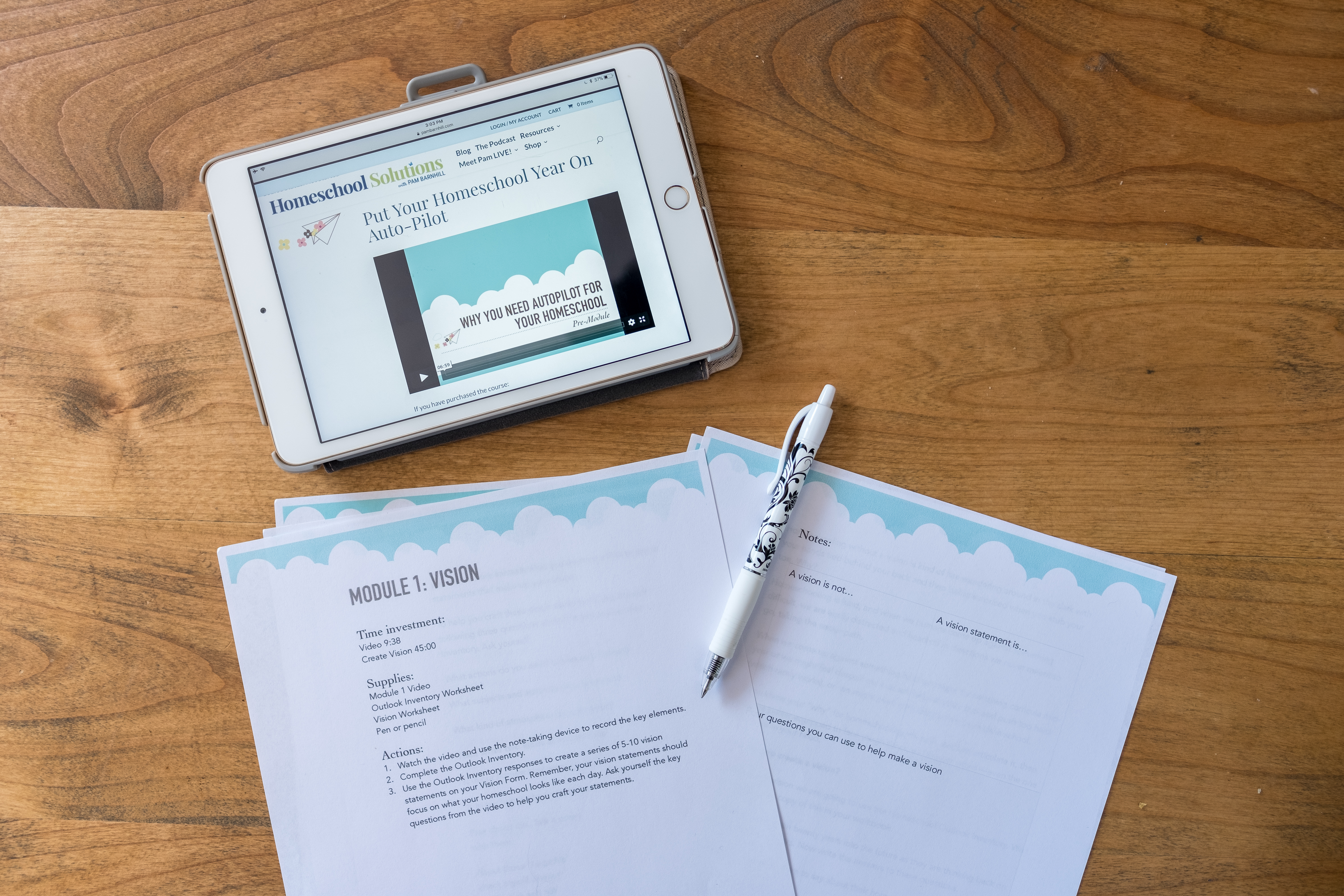 Pin
Homeschool Planning with Put Your Year on Autopilot by Terri at Homeschool Gardens
"I've always preferred digital planners when it comes to homeschool, gardening, or just regular life…until recently.  Over the last few years, I've been switching to paper for some things, but I still did my homeschool planning in Excel.  Copy, paste, drag, and drop are my best friends.  The thought of writing everything out, only to erase it later, sounded like too much work.  However, as I looked forward to planning for our 6th homeschool year, I was far from inspired by my Excel spreadsheets.  It was time to try something new."
Homeschool Help: Curriculum Roundup for Kindergarten, 2nd, and 4th Grade by Lily & Amanda at The Hybrid Home
"I absolutely love Pam Barnhill's Put Your Year on Autopilot course! She turned all of my thoughts into viable goals and helped shape the heart and intention behind our homeschool. It was labor-intensive for me – but worth every moment of it. This year when prepping for 2019-2020 school year I recently went back through and printed off new copies of the included PDF's (she has it all, I'm telling ya) and have so enjoyed planning out our 2019-2020 school year."
Organizing Your Homeschool Mornings
How to Create a Homeschool Morning Book Basket by Amanda at Wander Homeschooling
"Creating a homeschool morning book basket was a game-changer for our family. With 4 kids running around full of energy, I just couldn't seem to get a handle on our mornings.
I wanted to have time to drink some coffee and gather my thoughts before the kids ran wild but it was hard to get up before my early risers.
This is where a homeschool morning book basket came in to save the day."
8 Ways to Start Your Homeschool Day on the Right Foot by Sara at Heart and Soul Homeschooling
"We all start out with the best of intentions in our homeschool but sometimes as soon as we sit down the bad attitudes begin. Someone doesn't want to do math, or sit, or do school at all, then the complaining starts. This sets the tone for the rest of the day, and sometimes it's just not pretty.
I needed to find a way to combat that and what made the most sense was to start every school day off on a positive note — which in turn helps us have better attitudes about things like handwriting."
Pin
Our Morning Gathering: Memory, Laughter, and Relationship by Amy at Humility and Doxology
"One simple addition has brought more memory work (and family memories), laughter, and close relationships to our home. A 30-45 minute gathering each day revolutionizes our perspective. It provides the framework for my ultimate goal in education: raising people who believe what is true, honor what is noble, stand uncompromisingly for what is just, keep their desires pure, love things that are lovely, and relish those things that are praiseworthy (Philippians 4:8). Our morning gathering lends great joy to this crazy family life."
Looking for a little more help and inspiration as you get organized this year? Check out the Homeschool Organization Challenge eBook and find bite-size steps that will guide you as you organize your year.