Description
Perfect for busy parents!
Transform Your Family's Faith Life
Have you ever felt like there aren't enough hours in the day?
As a parent, balancing work, household chores, and spending quality time with your children can be challenging. And when you add the desire to live out your Catholic faith in your domestic church, it can feel overwhelming. For many Catholic families, the struggle to find time and energy to focus on spiritual growth is all too real.
Introducing our Catholic Devotions Bundle
Fourteen family activity plans include music, prayers, memorization, a booklist, video suggestions, art, crafts, and more!
Our family devotions plans:
Take all the guesswork out of choosing the best books, prayers, poems, music, art and more
Bring your family together with activities for all ages (really!)
Help you focus on truth, goodness, and beauty with art, music, and poetry
Include 14 devotions of the Catholic Church to revisit again and again
WHAT YOU'LL GET
An entire month-long plan of activities your family will love.
Links to DO IT activities in our handy app to help you explore and observe the monthly devotion
Our FAVORITE BOOK PICKS of Catholic books worth adding to your home library
PRINTABLE memory work, songs, and prayers with AUDIO FILES. Learn the hymn even if you can't carry a tune
EXTRA BLESSING activity ideas to take the fun to the kitchen or on a field trip for more learning
See inside the devotions space…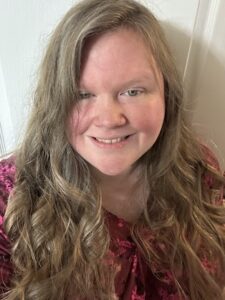 My family enjoyed exploring the liturgical year with the Catholic Devotional plans. I loved that it included everything from hymns to art to YouTube videos. My favorite part is that the plans were easy to fit into an existing morning time plan and can be used for years to come.
– Colleen Rein
FAQs
What happens when I check out?
You will receive two emails — a receipt from our shop and an email with a link to the Catholic Devotions Space in our community, where you can access your devotions plans. If you do not receive these emails, check your spam and contact info@pambarnhill.com for help.
You will also be redirected to the devotions space upon checkout. If you have never been inside our community before, you will be prompted to complete your profile to get started.
So are these printed, digital, or what?
There is a printable version of the devotions plans that includes a month at a glance of what you will be doing as well as words to memory work, songs, hymns, book lists, etc. To do the activities, you will need to access the links and videos in our app — which you can access on your mobile device, tablet, or computer. Our app also includes a vibrant Liturgical Living community as well. While we are primarily homeschoolers, families whose children attend parochial or public school are welcome in the Liturgical Living space.
Can I see a sample?
You can download a PDF sample of our Eucharist Devotions here. Note that the sample PDF includes active links. All links will be accessed in our online platform/app for the final product and the PDF will be just for reference.
Is this a subscription?
Nope. This is a one-time purchase.
How long do I have access?
Your one-time purchase gives you lifetime access to the Catholic Devotions space including any corrects, updates, and additions.
What is your refund policy?
While we hope you love the Catholic Devotions and they bless your family, if for any reason you change your mind your purchase is covered by our 14-day, no questions asked guarantee. This should give you the time to check out the materials and decide if it is for you. If you decide it isn't, email us at info@pambarnhill.com to process your refund.
What if I have another question?
We are here to help! Email us at info@pambarnhill.com for answers.
Imagine the beautiful conversations that will arise from these moments together. As you work together to plan and carry out various faith-based activities, you grow closer to your children and spouse, building memories that will last a lifetime.