When my family started doing Morning Time, my kids were little and it wasn't quite the homeschool buzzword it is now. There was very little Morning Time pressure in those days — we just liked learning together.
Now, it seems that everywhere you turn, people are talking about all the riches they are doing in Morning Time. Which is great — except when it starts to stress people out.
People are drawn to the ideals of truth, goodness, and beauty, They love the idea of learning in community and making time for subjects they never had time to learn in school. People want to start their day with delight.
But it just all seems so overwhelming.
It doesn't have to be. Here are some ways to get started successfully with Morning Time and reduce the stress of doing so.
Listen or read more of this post.
Let us do the planning
Sometimes it is easier to begin a new habit when someone has created a plan for you to follow. This is what we have done with our Morning Time plans.
We have a wide variety of plans available (history based, seasonal, preschool, etc) and they include subjects like math enrichment, music appreciation, picture study, and more. All of the subjects include wonderful book selections and we have even included read-aloud options to go with the plans.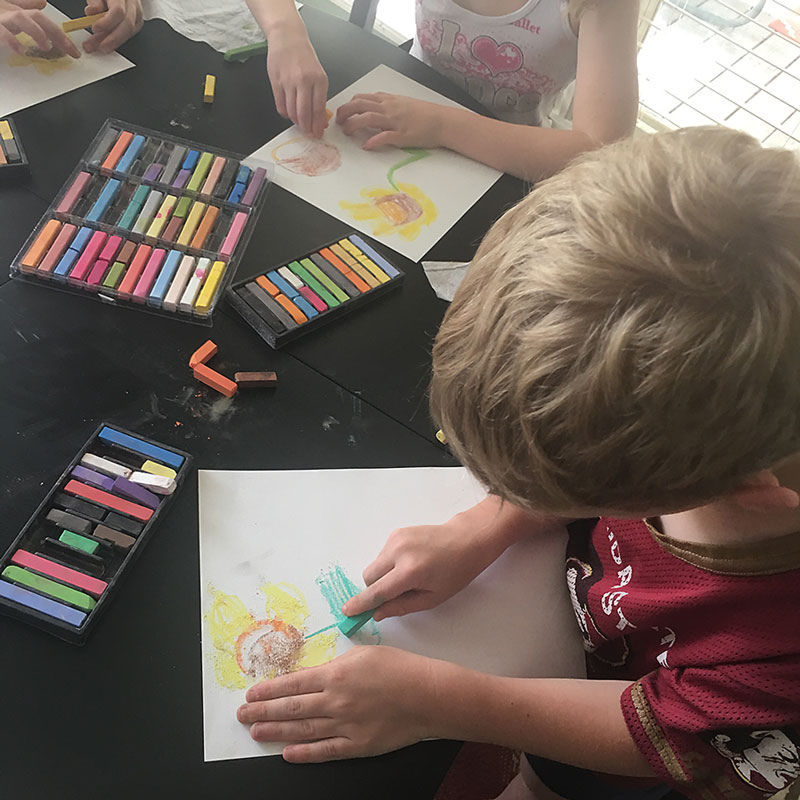 Moms have expressed to us that they are grateful that we have done the daunting work of selecting poems and they tell us they no longer have guilt over not doing art with their kids because the art options we provide are doable and low-stress.
Beginning a Morning Time habit with ready-made plans takes a large bit of the stress out of just getting started.
Start small
We have a saying around here in regards to Morning Time — start small and build slowly. But then we also sell ready-made Morning Time plans. So that leads one to wonder if you need to start small and build slowly if you are using our plans.
The short answer: yes.
Here's the longer answer: No matter how you begin Morning Time this is still a new habit you are forming in your family. With any new habit, there is going to be a greater chance of success if you build up to it.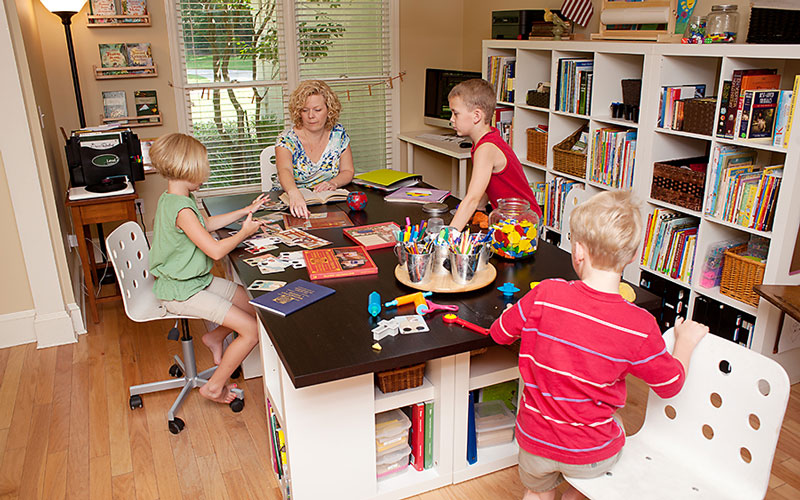 You wouldn't try to run the entire 5K the first time you get off the couch so you shouldn't expect yourself or your kids to embrace a full-blown Morning Time the first time you try it either.
Even though our ready-made plans include a weekly layout, there is no reason you can take them slower and stretch the plans over more weeks if this is your first time.
Our plans would normally call for you to do prayer, memory work, read a poem, and then do a math activity the first day. Instead of jumping off into all of that at one time, simply start with prayer.
If your family already has a morning prayer habit then begin with prayer and memory work. Do those only for the first few days and then do prayer, memory work, and the poem. Then prayer, memory work, and the math. Maybe by that time, you will be ready to do more than one activity in a day.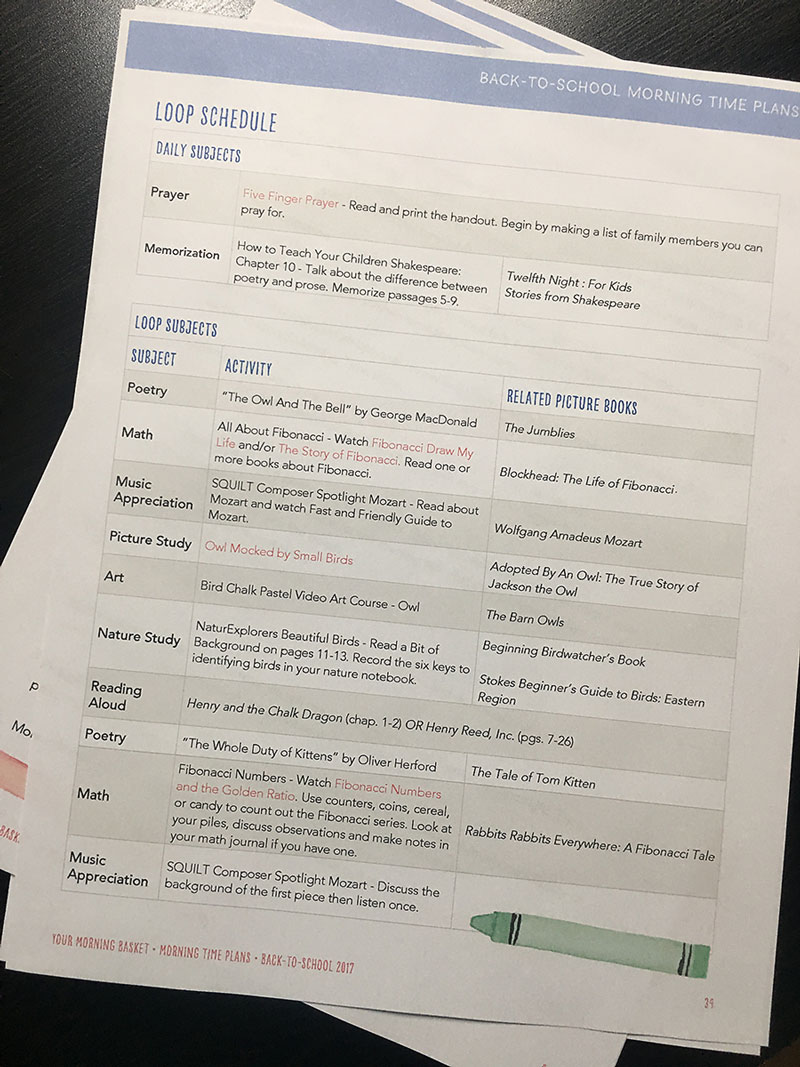 The loop schedule we include in the plans makes this easy to do. Instead of following the weekly schedule, use the loop instead and do one thing a day until you build to two. If the plans take more weeks than the prescribed number, that is ok. Consider it bonus weeks of plans.
Make it fit your family
Don't be afraid to adjust the plans to meet your family's needs. Just because something is listed on the plans, it doesn't mean you can't have a great experience if you don't do them exactly as written.


So substitute a book from your shelf or another from the library if you can't find the exact books listed. Has your family never really gotten into formal picture study? Then slap the artwork on the wall and just look at it for the week instead of doing anything formal.
While it is always good to give every subject a try at least once, there is no harm in leaving subjects out entirely for a season or because they just don't appeal to your family. Does your family already have a morning prayer routine? Then use yours and not ours.
These plans are designed to be a help to you — a tool for your toolbox.
Gather your Morning Time materials
We can't stress enough how much your success is tied to having everything you need close at hand. Go ahead and gather any needed books, art supplies, or notebooking pages you need and store them together in a basket or on a shelf.
We provide printable copies of the poems and memory work. You will want to print out copies and make any notebooks or binders before you begin.
You will also want to have a tablet or computer nearby to play music or videos as well as easily link to tutorials. Most of the links are provided on the resource page so you can bookmark the page and access them there or you can access the links through the PDF.
Download Adobe Reader to be able to click the links in the lesson PDF to go right to the needed resource.
Be patient with making changes
There will be days when you forget a subject, or find you don't have a book you meant to read, or even forget to do Morning Time at all (Trust me. It is possible.)
That is entirely ok. Give yourself a little grace as you commit to this new habit. Also, while many kids enjoy Morning Time and adjust quickly to the practice (to the point of never letting you forget it or skip it again!) there are some kids who are slow to warm to the practice.
Some kids see it as one more thing they have to do before they can finish school and get to their own agenda. For those kids, I would try to include some favorite activity or lesson in Morning Time just for them — something they really enjoy.
Older kids can be consulted — explain why these subjects are important and why you think they should be included. Even if they do not agree, at least they will know why you are sticking to your choice.
Morning Time is about seeing wonder and beauty all around us. It is about family and relationship and shared learning. If it is turning stressful, step back, reevaluate, and begin again.
But start small.
To make it extra easy to start doing Morning Time, we have a sample of our ready-made Morning Time plans for you to try out. Click to get yours today!